Album: Ibibio Sound Machine - Electricity |

reviews, news & interviews
Album: Ibibio Sound Machine - Electricity
Album: Ibibio Sound Machine - Electricity
Almost a decade into their career, the Afro-electro crew are nailing it better than ever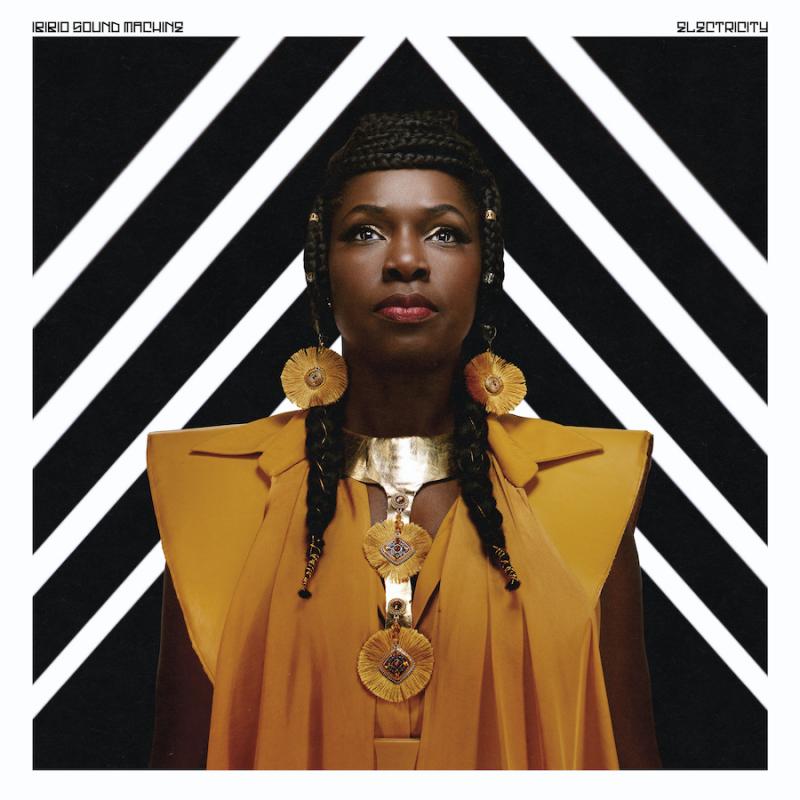 Eno Taylor, frontwoman of Ibibio Sound Machine, owning the cover
The fourth Ibibio Sound Machine album is produced by Hot Chip (who also contribute musically). However, fans will not hear a drastic step away from their last album, 2019's Doko Mien. Instead, it has the feel of a logical progression, albeit with just that bit more techno-pop heft in places, and a subtle flavour of the Eighties. Business-as-usual, then?
Maybe, but Ibibio Sound Machine's
Afro
-inventive business-as-usual stands out brightly from the competition.
The London-based band, fronted by Eno Williams, who sings in both English and Ibibio, a southern Nigerian language, open proceedings with a gnarly-synth dancefloor banger, "Protection From Evil" ("Spiritual! Invisible! Protection from evil!" shouts Williams, as if emphatically warding off her – and our – demons). But Electricity is rich in flavour, wandering all over the place. The Afrobeat aspect is less upfront than their early career, woven instead into a variety of electronic strains.
Loose comparisons may give a flavour of its unforced musical breadth. "Wanna See Your Face Again" is redolent of classic US deep house and garage (as opposed to house'n'garage's current banal pub dust iteration); the backing track of "Afi Ken Doko Mien" recalls minimalist modern classical drone; "17 18 19" channels the New York groove of Tom Tom Club and their ilk, replete with punk-funk bassline; and "All That You Want" and "Truth No Lie" both bring to mind the punchy Eighties electro-funk-soul of Shannon and the like.
It's not all dancefloor fare but it mostly is. Perhaps the most poppy song of all is "Something We'll Remember", a contagious lightly wah-wah-ed number with a "nah-nah-nah-nah" girl-chorus, tasty rolling percussion, gigantic upbeat organ chords, and thrusting slivers of guitar. It builds and builds, then explodes joyously, sweeping the listener up in its effusiveness. Much the same could be said for the whole album.
Below: Watch the video for the excellent "Protection From Evil" by Ibibio Sound Machine
Rich in flavour, wandering all over the place
rating
Explore topics
Share this article