Album: Lol Tolhurst x Budgie x Jacknife Lee - Los Angeles |

reviews, news & interviews
Album: Lol Tolhurst x Budgie x Jacknife Lee - Los Angeles
Album: Lol Tolhurst x Budgie x Jacknife Lee - Los Angeles
Old Goths hold an inventive mirror up to the City of Angels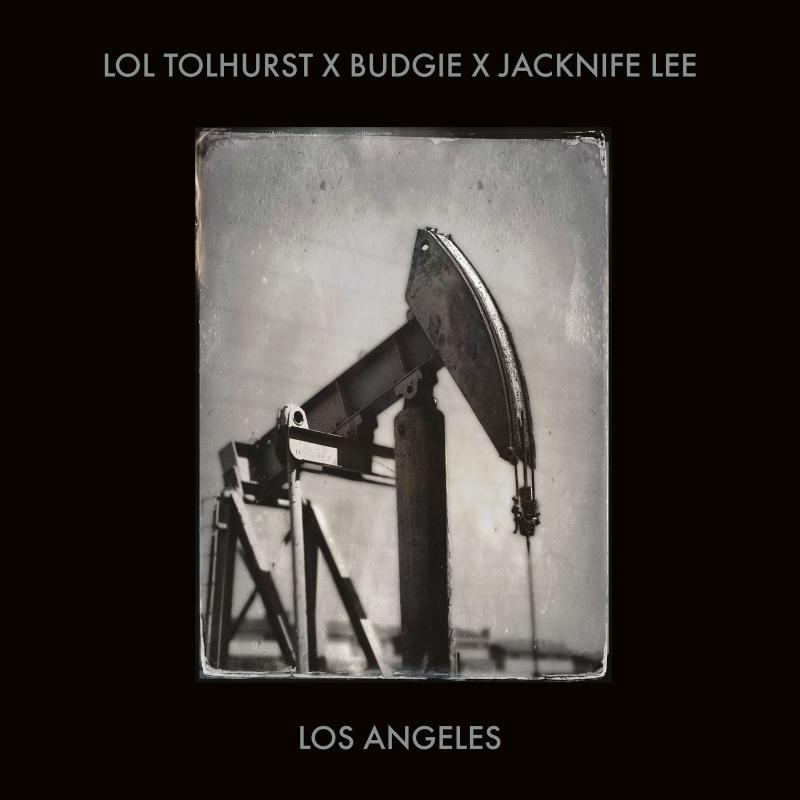 The City of Angels and Demons
Los Angeles is a collaboration from ex-Cure man Lol Tolhurst, former Banshee, Creature and Slits' drummer, Budgie and producer Jacknife Lee, as well as an army of musical mates from Bobby Gillespie and The Edge to LCD Soundsystem's James Murphy and Starcrawler's Arrow de Wilde.
So, it could easily have descended into a supergroup exercise of backslapping and excessive self-regard by a load of
rock stars
who haven't been in the limelight for a while.
Not so fast though, despite trading under the rather clunky name of Lol Tolhurst x Budgie x Jacknife Lee, Los Angeles is an unexpected peach of inventive and engaging grooves and textures that are firmly aimed at both swinging hips and spinning heads. This involves harsh and gritty electronics laying down a claustrophobic atmosphere that often echoes elements of The Bug vs Earth's Concrete Desert and David Holmes' Bow Down to the Exit Sign albums with an added motor of lively polyrhythmic grooves and mangled and distorted guitars. It certainly isn't the Goth throw-back that might have been expected from those involved.
Deep in its grooves, Primal Scream's Bobby Gillespie adds his voice to the orchestrated pop of "This Is What It Is", the lurching, trip-hop of "Ghosted at Home" and an evisceration of mainstream US politics that is "Country of the Blind". Modest Mouse's Isaac Brook lends his pipes to the stomping electro-pop of "We Got to Move" and James Murphy's despairing vocals preach to the dirty electronics-driven title track. In fact, the closest that Los Angeles finds itself to early-Eighties post-punk is with The Edge's guitar sound on the instrumental "Noche Oscura".
In short, Los Angeles is considerably more than a curiosity for aging Goths. This is a truly intoxicating album of unsettling sounds that suggest that those involved have still got plenty of mileage left in both their personal and collective artistic journeys.
Los Angeles is considerably more than a curiosity for aging Goths
rating
Share this article