Album: Maven Grace - Sleep Standing Up |

reviews, news & interviews
Album: Maven Grace - Sleep Standing Up
Album: Maven Grace - Sleep Standing Up
A debut album that contains intermittent moments of magic
Saturday, 25 February 2023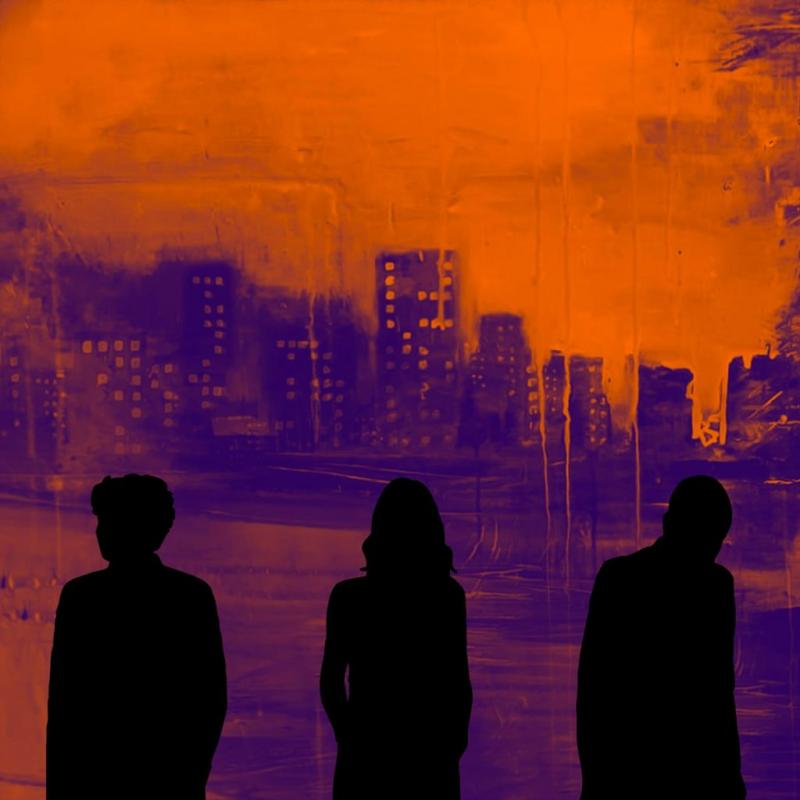 Newly arrived and coming out of the shadow
Sleep Standing Up is the debut album by a trio who, according to their press release, absolutely came together due to a mutual love of Roxy Music. This connection extends to an early performance being enjoyed by Bryan Ferry at a festival, resulting in them working in his studio, even utilising his old synthesisers.
However, despite the streamlined opulence of their sound, Maven Grace do not channel Roxy. Instead, their music, at its best, is likeable, orchestrally-boosted, maximalist trip-hop pop.
The band consists of friends-as-teenagers Mary Hope, Henry Jack and Tom White who, decades later, came together at a friend's wedding and decided to give this collaboration a go. White, presumably, helped facilitate, an artist with a respected career as a prolific musical polymath, known for his work with Electric Soft Parade, Brakes and others.
The results are a mixed bag. It's one of those albums which is hard to call. About half of it is fabulous – luscious, gigantic, lyrical, emotionally astute enormo-pop with a tint of wibbly early Goldfrapp spaciness – but the other half, while just as sonically slick, doesn't have the same contagiousness or heft.
Home's voice is crystal clear, clearly enunciated, sweet yet sad, delicate but strong, coming into its own on whoppers such as "Darkness" and "When the Butterflies Come Down". The former has an almost ecclesiastical feel, an epic whose piano-backed slow sections occasionally bloom into something that has a touch of Spiritualized about it. The latter is like a cross between a Bond theme and a beautifully observed, homely meditation on lost love. There are more like these, just not enough of them, but fans of sumptuous, slow-blossoming pop which owes a debt to classier times would be foolish to miss out on the gems.
Below: watch the video for "When the Butterflies Come Down" by Maven Grace
At its best it's likeable, orchestrally-boosted, maximalist trip-hop pop
rating
Explore topics
Share this article