Album: Mayssa Jallad - Marjaa: The Battle of the Hotels |

reviews, news & interviews
Album: Mayssa Jallad - Marjaa: The Battle of the Hotels
Album: Mayssa Jallad - Marjaa: The Battle of the Hotels
Bold yet accessible Lebanese concept album
Saturday, 28 October 2023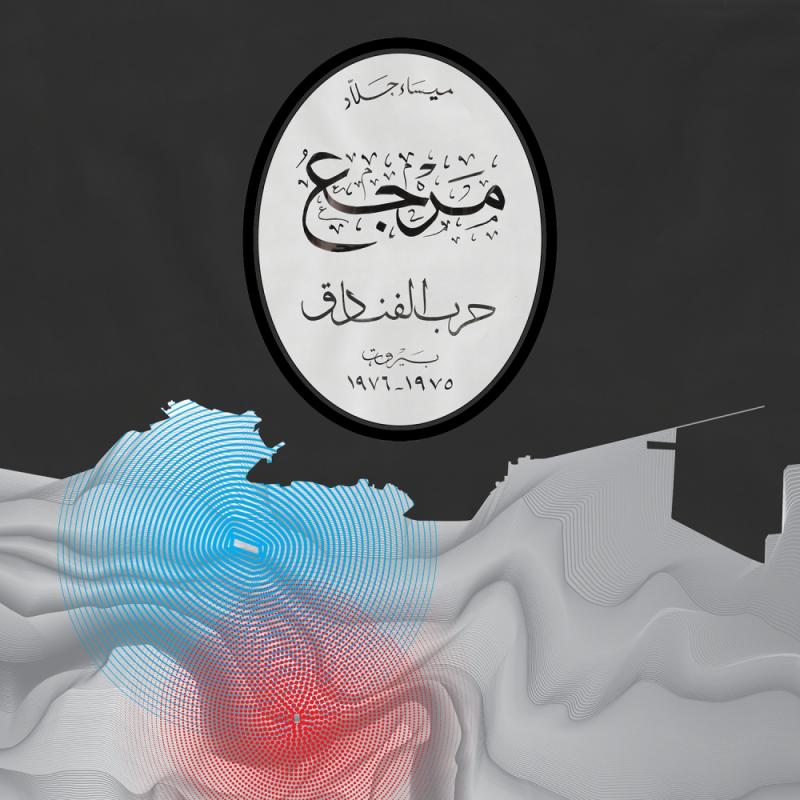 Mayssa Jallad's 'Marjaa: The Battle of the Hotels': a triumph
Atmospherically and musically, the debut album from Lebanon's Mayssa Jallad swiftly makes its case. It opens with a drifting, elegiac voice singing a wandering melody over a sound-bed including what sounds like a koto and a droning cello. The language employed is Arabic. On the next track, the meditative spell is punctured by the crack of distant gunfire.
As it progresses,
Marjaa: The Battle of the Hotels
seamlessly fuses folky introspection, orchestrated drama, crackling
electronica
and field recordings. Sometimes – again, without any incongruity – within the same song.
Marjaa: The Battle of the Hotels is intense. Nonetheless, it enfolds. Beckons in. Pointing to parallels is tough as although the rejection of artistic boundaries integral to the album's ethos is shared by, say, Björk, Norway's Maja S. K. Ratkje or Estonia's Mari Kalkun, this sounds like nothing else. Individually, a track such as "Markaz Azraq (December 6)" can be taken as a modern folk-influenced creation but it is fundamental to a carefully conceived whole. Experiencing it in the context of the album is necessary.
The title "Markaz Azraq (December 6)" points towards the album's inspiration. As well as being a composer/musician, Jallad is an architect and architectural historian. Her master's thesis is on an aspect of the mid-Seventies Lebanese Civil War. In the capital city Beirut, part of the conflict took place in, as the title of the thesis puts it, a "High-Rise Urban Battlefield." From October 1975, two luxury hotels in the Minet El Husn district were occupied by opposing forces to become command posts from which snipers operated. The album tells the story, directly drawing from Jallad's research and the conclusion that this "architecture…backfired against its original program." This is the historic psycho-geography which is navigated.
Marjaa: The Battle of the Hotels was initially a digital-only release and is now available on vinyl for the first time, via a UK label. The lyrics (with an English translation), a map and timeline are included in the package. Despite its potentially off-putting artistic ambition and the barrier presented by an unfamiliar language, this bold, multi-layered album is utterly accessible. A triumph.
'Marjaa: The Battle of the Hotels' is intense. Nonetheless, it beckons in
rating
Explore topics
Share this article