Album: Norah Jones - I Dream of Christmas |

reviews, news & interviews
Album: Norah Jones - I Dream of Christmas
Album: Norah Jones - I Dream of Christmas
No turkeys from Norah
Wednesday, 15 December 2021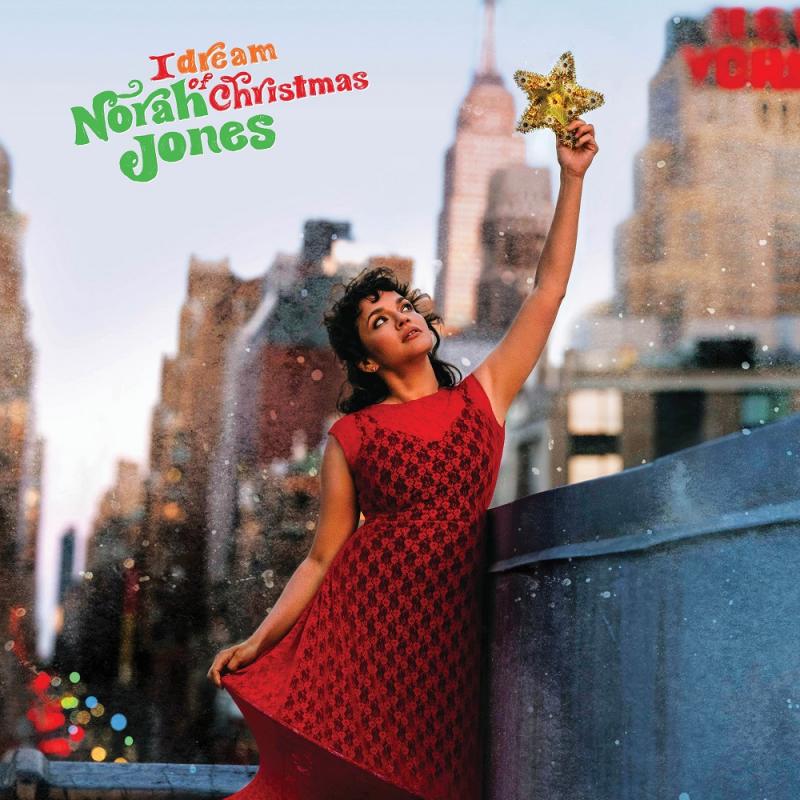 White, blue and classy
"I wanna hear the music play, I wanna dance and laugh and sway" sings Norah Jones on "Christmas Calling", the opening track of this her first festive outing, "I wanna happy holiday for Christmas". Doubtless when she recorded I Dream of Christmas, all that seemed easily possible, along with a smooch under the mistletoe.
Now much of the world faces not a white Christmas but possibly another Covid Christmas – for many people sadly "a blue Christmas without you", as the old chestnut has it.
The Billy Hayes and Jay W Johnson song is well-covered, most famously by Elvis Presley, and it's always hard to hear it without thinking of his inimitable style. Clearly Jones has studied the Elvis version, but she makes the song entirely her own, swinging beautifully, her languid vocal bending notes and time signatures, and playing a very mean piano indeed.
Christmas albums make most of us wary, and for weeks now, whether buying milk or mink, we've been bombarded with the worst kind of seasonal schlock. With the exception of John and Yoko and Phil Spector's Christmas Album, which still works after 58 years, they are generally as depressing as a spoonful of cold bread sauce. I Dream of Christmas is most definitely a cut above, a pleasing and well-paced selection of songs amid which even the ubiquitous "White Christmas" is more than tolerable – up-tempo, brush drums, Jones' piano quoting from other festive faves and her breathy vocal giving it a sexy, yearning quality. "Christmastime", by Jones and producer and multi-instrumentalist Leon Michels, is a wonderfully bluesy number strategically placed between the "White" and "Blue" Christmases. "You're Not Alone" is another Jones-Michels peach that takes us to church, a big gospel song that you can imagine a Baptist choir making their own.
Jones' skill is to remind us that tired and hideously overdone as many of these numbers are, intrinsically good songs lie hidden beneath the musical cliches. "Winter Wonderland" is an example. It's slowed right down – actually evoking the silent perfection of a snowy white-out, while the dreaming and conspiring by the fire has the sexual frisson that was surely intended by Richard Smith and Felix Bernard. As for "Run Run Rudolph", the old Chuck Berry hit is utterly transformed, driven by a nifty ostinato riff towards the lower end of the piano plus subtle percussion and Hammond.
Behind the nine-times Grammy winner are Brian Blade on drums, Tony Scherr and Nick Movshon on bass, Russ Pahl on pedal steel guitar, Marika Hughes on cello, Dave Guy on trumpet, Raymond Mason on trombone, and Michels on saxophone, flute, percussion. All are shown to perfection on the album's closer, "What Are You Doing New Year's Eve?" Frank Loesser would not have been able to resist the invitation.
Jones' skill is to remind us that intrinsically good songs lie hidden beneath the musical cliches
rating
Share this article