Album: Purity Ring - Womb |

reviews, news & interviews
Album: Purity Ring - Womb
Album: Purity Ring - Womb
Diaphanous pop for difficult times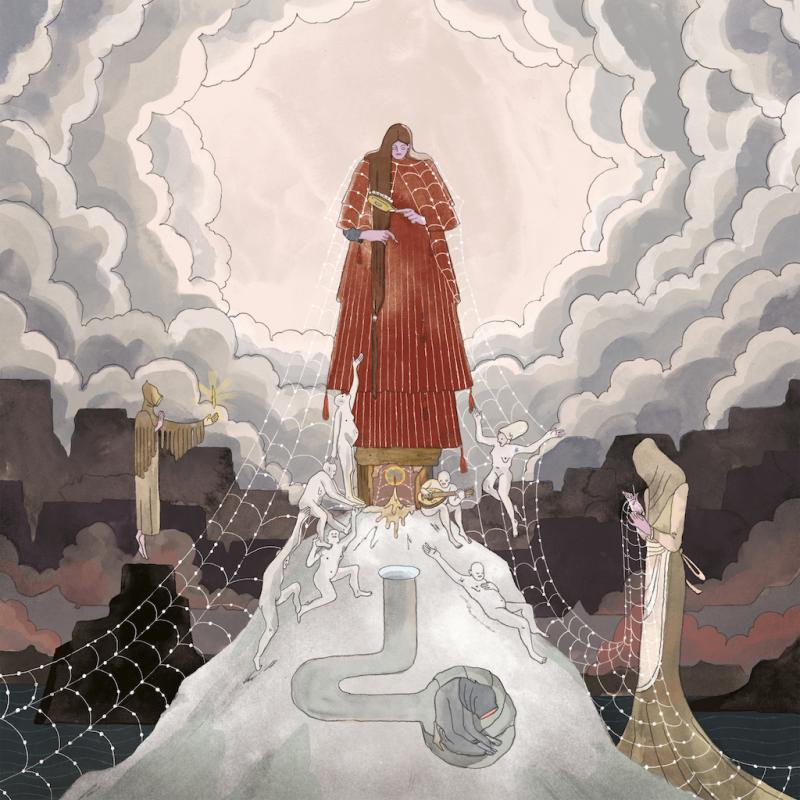 The womb in the mountain
Purity Ring, the Canadian duo, are purveyors of simple yet sophisticated dream pop. Corin Roddick makes synth tracks at one end of the country, while crystalline-voiced Megan James writes the lyrics and records the vocals thousands of miles away. Perfect music for the age of social distancing, similar in a way to those multi-layered anthems now popping up on the internet with musicians syncing up in quasi-miraculous symphonic harmony.
Womb is their third album, and it is, if anything more ethereal than the first two, Shrine (2012) and Another Eternity (2015), both of which stayed closer to the hip-hop and R&B the twosome had transformed into diaphanous pop. New folk, pop and some indie rock have traded on otherworldly and de-sexualised vocals. The pair's chosen name refers to the piece of jewellery worn by a couple who commit to not having sexual relations before marriage. Megan's voice, at the extreme end of an innocence that would be kitsch were it not in some way - within the formulae of pop - sincere, expresses the singer's aspiration to a kind of otherworldly liberation.
Might a music without much trace of earthy sensuality, let alone eroticism, mirror the times we live in? But Purity Thing can do emotion, albeit in a well-tempered mode. The stand-out track of the album is the song "Peacefall", a track that reflects the duo's affinity with Jon Hopkins and rises to a heart-warming climax vibrant with mystery and a sense of fulfilment. The echo-laden vocals are layered in a barely perceptible way, the subtlety of the all-embracing sound revealing details of great delicacy. There is magic here, and a refinement where digitally-treated voice and electronic wizardy are perfectly matched.
A music without much trace of earthy sensuality
rating
Explore topics
Share this article