Album: Santana - Blessings and Miracles |

reviews, news & interviews
Album: Santana - Blessings and Miracles
Album: Santana - Blessings and Miracles
Latin Jazz pioneer hampered by a surfeit of brilliant guests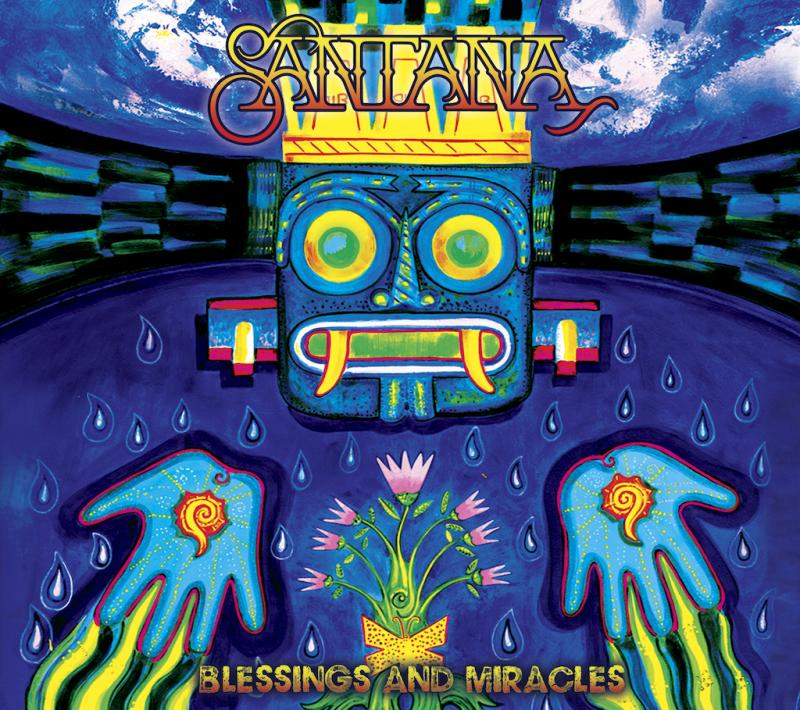 'This is an album that's unfortunately a little short on soul'
Some guitar sounds are instantly recognisable. Carlos Santana blazed a trail in the late 1960s, with incandescent licks that made him world famous. He has traded on that brand – as brand it inevitably is – for more than half a century.
He is in a way a prisoner of those trademark heart-warming, dream-provoking guitar flourishes, and yet he has also experimented and collaborated as few others of his generation. But paradoxically, this restless urge to work with many different people, and explore different genres has been his undoing. This new album starts with a "Santana Celebration", complete with swirling Hammond B organ notes, and the timbales and congas that characterised the Latin Rock which he so excitingly pioneered. Irresistible stuff – though nothing new. The track is followed by an almost unbelievable series of guest spots with stars that range from Steve Winwood, on a surprisingly underwhelming cover of Procol Harum's "A Whiter Shade of Pale", and white rapper G-Eazy, to vocal stars such as Rob Thomas and Chris Stapleton.
There is certainly something for everyone here, and much to enjoy. There is a great deal of variety, and plenty of welcome changes of mood: from slow ballads to the fury of "Peace Power" that features Corey Glover of Living Colour in fine form. It's all super-smoothly produced and performed by musicians. and singers at the top of their game, including two of Carlos's very talented children, pianist Salvador and vocalist Stella. Kirk Hammett does his heavy metal thing superbly, and Ally Brooke delivers a silky ballad with great feeling, with sultry obligato from the great man. And yet, as with Supernatural (1999), Santana's multi-million dollar world-wide success, there is a lack of personal signature or artistic coherence, not beyond the near-perfection of the guitarist's undeniable instrumental skill. Beyond a certain kind of excellence, this is an album that's unfortunately a little short on soul, as if everything had been done very well but without the genuine risk-taking that characterises the best music.
He is in a way a prisoner of those trademark heart-warming, dream provoking guitar flourishes
rating
Explore topics
Share this article