Album: Sebastian Rochford, Kit Downes - A Short Diary |

reviews, news & interviews
Album: Sebastian Rochford, Kit Downes - A Short Diary
Album: Sebastian Rochford, Kit Downes - A Short Diary
An album of grieving. And solace. And real class
Saturday, 28 January 2023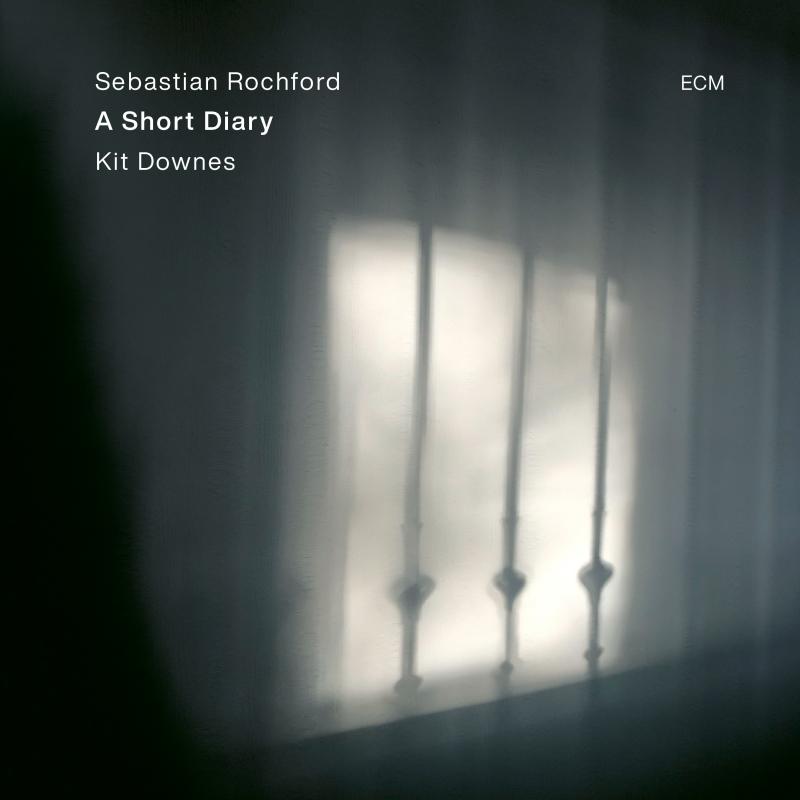 'A sonic memory of where I grew up'
A Short Diary, a duo album for piano and drums, contains music of astonishing directness, calm and concentration. The story of how it came into being is fascinating, but it also stands on its own as pure music of luminous quality, and is bound to be in quite a few year-end lists.
The full title is "a short diary (of loss)". Drummer Sebastian Rochford found consolation after the death of his father, the Aberdeen poet Gerard Rochford (1932-2019) in writing music. He has said: "music just seemed to come to me, sing inside me every, day, sometimes even as I woke." The album is dedicated to the memory of his father, and to his family, and he describes it as "a sonic memory, created with love, out of need for comfort".
The feelings of loss were compounded by the knowledge that the family would need to sell the home: "As my parents always loved music being played at home and we would not be able to keep the house, I thought to record the music there, also as a sonic memory of where I grew up."
The album was recorded by Rochford and pianist Kit Downes in an intimate acoustic, the drummer's family home, Waverley, in Aberdeen. The engineer was Alex Bonney. The tracks were then sent to Manfred Eicher to see if he might be interested in producing and issuing it – Rochford has already appeared on ECM on three albums by Andy Sheppard's trio, and had a fair idea it might appeal to him. Rochford says he was amazed with the mixes that came back: "Listening to Manfred's mixes was like he was showing me what I had made and hearing the music for the first time."
In Kit Downes's discography this stands out as a very different album from recent contexts on ECM where he has been the leader, like Vermillion by his Enemy trio, or his church organ explorations. The emphasis here is on directness of expression and candour, inviting the listener into a very particular sound world.
The prevailing mood is sombre yet somehow also light and optimistic. There is real variety in pacing and flow, in the way each track evolves and its story gets told. "Silver Light" has strong melodic hooks and may be the most instantly appealing. It was released as a single and Spotify plays are rapidly approaching 250,000. The most sparse and the slowest is "Night of Quiet", the natural resonance of the piano there wonderful. "Common Decisions" is the shortest of the pieces, like a little interlude, with a repeated phrase that sounds like an unanswered question. "Ten of Us" (Rochford is one of 10 siblings) has an insistent slow beat and has hints of the rock-anthemic. The track I find myself going back to is the gentle "Love You Grampa", a miracle of subtle shifts in tempo and mood. It's a fine album which will stand the test of time.
The emphasis is on directness of expression and candour
rating
Explore topics
Share this article