Album: Skrillex - Quest for Fire |

reviews, news & interviews
Album: Skrillex - Quest for Fire
Album: Skrillex - Quest for Fire
A maturation of sorts, but still a barrage of sounds and ideas from LA megastar producer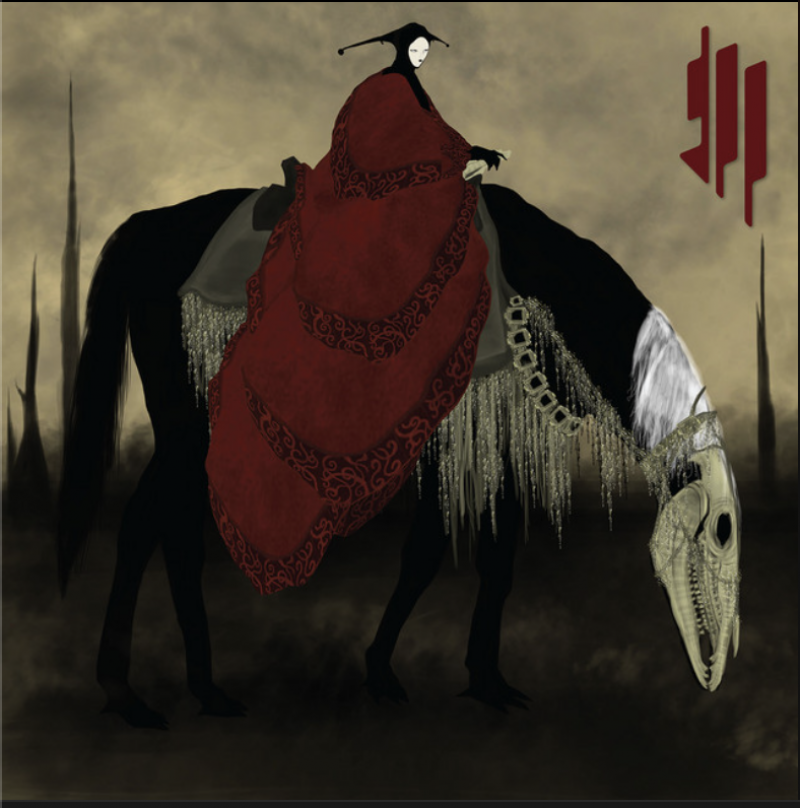 Ageing boppers may bristle at the idea of a dance album where the average track length is three minutes. Yet this, Sonny "Skrillex" Moore's first solo album since his debut nine years ago, is the most groove-based thing he's done.
It's certainly a long way from its predecessor, 2014's
Recess
, which came as the EDM and commercial dubstep waves were really cresting in the States and – while its tracks were actually slightly longer – really pushed the high-spectacle, instant gratification hyperactivity of those styles to the limit, together with noisiness fitting with his previous life as a teenage punk / metal star in From First To Last.
Since then, Moore has tended more to the pop side of EDM. His only other album has been as a duo with Diplo in the Jack Ü project – featuring the likes of Justin Bieber and Keisza – and he's worked with a number of huge rappers (Rick Ross, Ty Dolla $ign, Travis Scott, Kendrick Lamar and, uh, Kanye West) and Latin superstars (J Balvin, Jhayco) clocking up streams into the billions. But now he's clearly ready to take centre stage as a producer for the dancefloor again, and he's doing it with as much finesse and fine detail as can possibly be squeezed from today's computers.
The beats swerve across house (as on "Butterflies" with Starrah and Four Tet), party rap ("RATATA" with French EDM forefather Mr Oizo and the mighty Missy Elliot re-jigging her routine from "Work It" to glorious effect), high speed booty bass (a "juked" remake of his 2021 "Too Bizarre" with Swae Lee and Siiiickbrain), some kind of yet to be named Indian EDM clatter ("XENA" with Nai Barghouti), slithering dubstep ("tears" with Dutchman Sleepnet and Bristol's Joker, the huge club hit "Rumble" with Fred Again and grime veteran Flowdan), and a whole lot more tempos and patterns besides.
But sound design is paramount. Everything is hyper-detailed, a sci-fi-psychedelic jungle of micro sounds and macro mutations, everything morphing and pulsing into something else with bravura control. It's trippy as hell, very often glorious, but also hard to get a handle on. We may not be in the absolute sonic barrage of Recess era Skrillex, but this is still information overload, it's still loath to pick an idea and let it unfold for any length of time, it's still frequently beholden to the EDM crowd demand for the dramatic buildup and "drop". And there's a slickness to that sound design that stops frail or raw human emotion becoming as powerful as the spectacle, in the way that Hudson Mohawke has recently shown is possible.
It's pretty great, though. As an album, it successfully holds together crazed disparate elements, and feels super current in the way hyperpop and menacing growls from the underground, directness and ultra-crafted sound art, weave and whorl into one another. It feels like a high altitude flight across the cultural landscape in some secret tech vehicle. It's fun.
But for all Moore's maturation, for all his appreciation of multiple dance sounds, that hyperactivity still misses something crucial in club culture: it rarely lets a sound or rhythm unfold at its own pace. That growth as a producer is truly impressive, and certainly there's a mind-boggling amount to enjoy crammed into these 15 tracks, but after a while, it's hard not to want each part to have space to breathe a little more. Here's hoping his next maturation is to get fully into the groove.
Hear "Rumble":
Everything is hyper-detailed, a sci-fi-psychedelic jungle of micro sounds and macro mutations
rating
Share this article