Album: The Struts - Strange Days |

reviews, news & interviews
Album: The Struts - Strange Days
Album: The Struts - Strange Days
Glam rock revivalists get productive during lockdown for entertaining third album
Thursday, 15 October 2020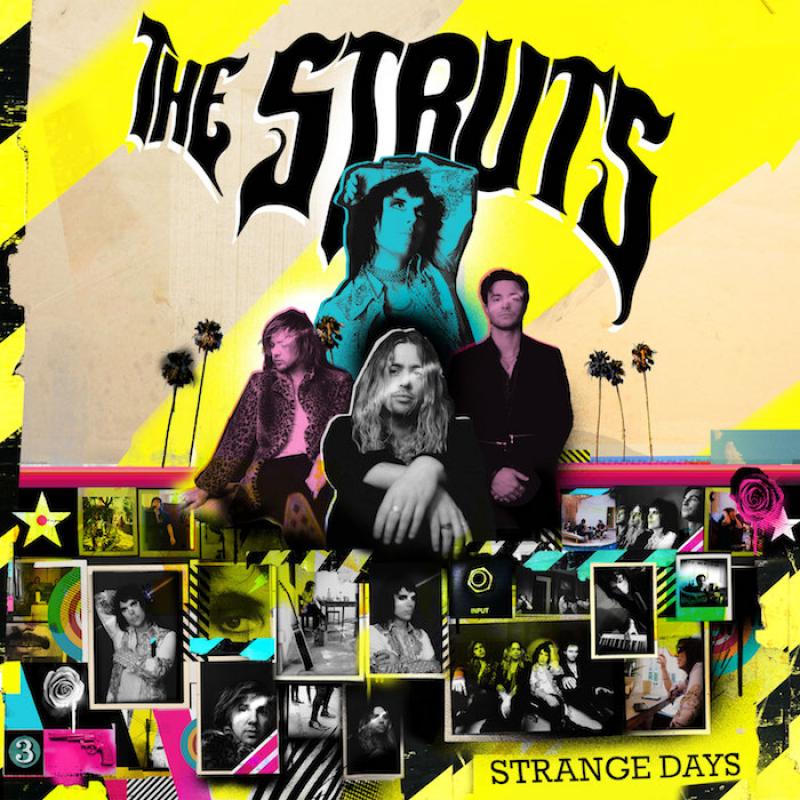 Neon glam rock fun to brighten up dark times
Making sourdough, PE with Joe Wicks, writing a novel… none of that for Derby's finest purveyors of unapologetically retro rock.
Instead, the Struts decided to make the most of lockdown by recording a new album – all piling into producer Jon Levine's Los Angeles house (having got themselves COVID-tested first) and spending ten days coming up with this, the follow up to their 2014 debut
Everybody Wants
and 2016's
Young&Dangerous
.
Ten days well spent, it turns out. Strange Days is a great record that does its darndest to put a smile on your face – full of radio-friendly, huge-chorused earworms and groove-laden rockers. Lead single "Strange Days" is a bombastic yet earnest duet with pop colossus Robbie Williams, a perhaps unexpected combination that really works; while gleeful stomper "I Hate How Much I Want You" features guest appearances from Def Leppard frontman and self-proclaimed massive Struts fan Joe Elliott (whose vocals are slightly underused, unfortunately) and guitarist Phil Collen. Tom Morello provides gritty guitar on the bluesy, fuzzed out "Wild Child", with the Strokes' guitarist Albert Hammond Jr dropping in to play on the jangly (and extremely Strokes-esque) "Another Hit of Showmanship".
Appropriately, on an album characteristically packed full of retro references, an affectionate KISS homage (a faithful cover of 1976's chugging "Do You Love Me", livened up with a bit of mildly saucy banter from frontman Luke Spiller) fits in perfectly. Horizons are extended beyond the glam, however: the bluesy "Burn It Down" is a straight up Exile-era Rolling Stones tribute with a cheeky edge.
Listening to Strange Days, you can tell that it will sound phenomenal live – the setting that suits The Struts best. They really come into their own in front of a crowd: the ridiculously charismatic Spiller, all cheekbones, feathered hair and extravagant trousers, is a force of nature on stage – and these songs are proper sweaty crowd-pleasers that really belong in an arena or, even better, a stadium. Let's hope that it's not too long before they can be heard that way.
Below: Watch the video for "Strange Days feat. Robbie Williams" by The Struts
Strange Days is a great record that does its darndest to put a smile on your face
rating
Explore topics
Share this article