Album: Tinariwen - Amatssou
Album: Tinariwen - Amatssou
Tuareg superstars explore shared sensibilities of desert blues and music of the rural USA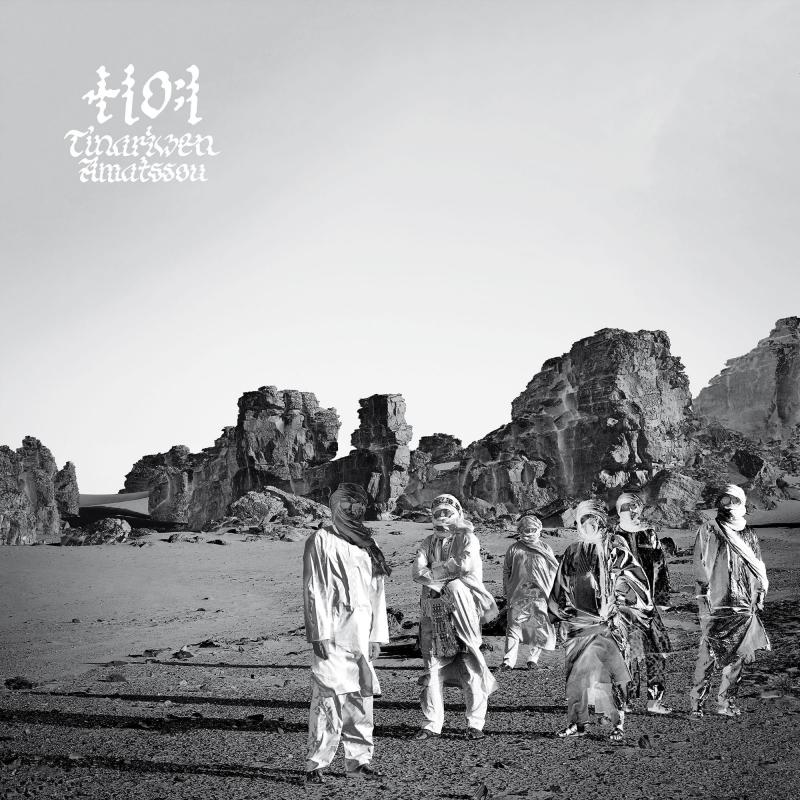 Amatssou: songs of unity and freedom
Mali's Tuareg superstars, Tinariwen have been burnishing their assouf desert blues sounds with the echoes of folk and country sounds from the rural USA for some time – most especially on their 2014 Emmaar and more recent Amadjar albums. However, these foreign sounds have never felt more than a bit of decoration before now.
Amatssou, an album produced by Daniel Lanois, with pedal steel, banjo and fiddle from Wes Corbett and Fats Kaplin and additional percussion by Amar Chaoui, feels more like a focussed collaboration between two distinct musical genres – even if it was largely put together at a considerable distance, due to the continuing effects of Covid-19. In a sense though, the circumstances in which this genuinely beautiful collection of songs of sorrow and longing was recorded only emphasise the ongoing political and social turmoil which has birthed its tales of struggle and resistance to the radical Salafist faction in Mali's attempts to expunge the culture from which the band sprung almost 25 years ago.
Opening tune, "Kek Algham" has a galloping groove that kicks up a good deal of dust, while "Tidjit" has a psychedelic country-like groove with a skipping gait. "Tenere Den", which pays homage to one of the many Tuareg insurgencies against Mali's central government that have been going on since the early 20th century, is fuzzy and laidback with a choir of singers, while "Jayche Atarak" is a haunting, spaced-out desert blues at the pace of a camel's stroll. Indeed, for an album which only a very few of its listeners will be able to decipher the lyrics sung by Ibrahim Ag Alhabib, Alhassane Ag Touhami and their confederates, Amatssou has an amazing ability to stir souls and intoxicate minds. Given that their message is ultimately one of unity and freedom, this can only be a good thing in these difficult times.
Amatssou has an amazing ability to stir souls and intoxicate minds
rating
Share this article