Album: Yama Warashi - Crispy Moon |

reviews, news & interviews
Album: Yama Warashi - Crispy Moon
Album: Yama Warashi - Crispy Moon
Our nearest celestial neighbour inspires former Zun Zun Egui mainstay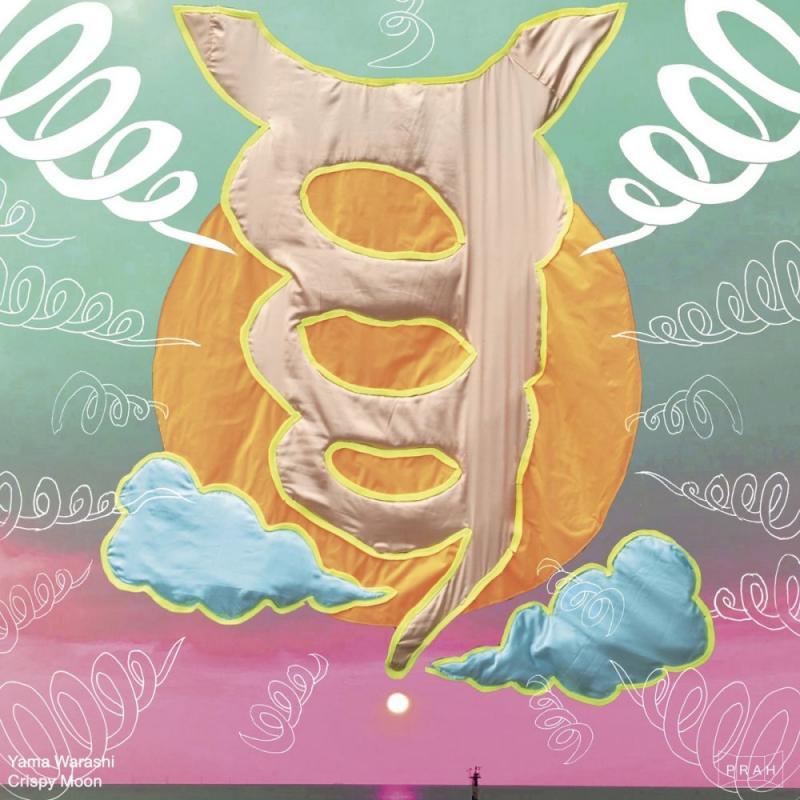 Yama Warashi's 'Crispy Moon': a sense of serenity prevails
Crispy Moon is a musical kaleidoscope encompassing free-jazz skronk, Japanese folk melodies, Krautrock insistence, echoes of Recurring-era Spacemen 3, South African percussion styles and space rock. One is overlain onto another, or there are sections where one approach dominates before diving into another.
The album opens with the gentle "Makkuroi Mizu (まっくろい水)" where a reggae lope gradually gives way to a more linear rhythm. Next, "Dividual Individual" – with the album's only English-language lyrics: declaring "you are free to go" – brings more on board: bubbling sounds, spacey synth and what sounds like a violin. After this, the album takes off. Despite the seemingly disparate ingredients, it all holds together. Crispy Moon is cohesive, and tonally gentle too. Even when "Haha No Uta (母の唄)" incorporates heavy riffs a sense of serenity prevails.
Yama Warashi, which translates from Japanese as "Mountain Spirit", is the musical alter ego of the Japan-born Yoshino Shigihara, a founder member of Zun Zun Egui. Crispy Moon has been preceded by three other releases as Yama Warashi: the Moon Zero EP (2016) and the albums Moon Egg (2016) and Boiled Moon (2018).
While it's absorbing, Crispy Moon takes a while to worm in. The ear and its related listening mechanisms need to get used to the singularity of what's being experienced. It's when fourth track "Umi No Mon (海の門)" plunges into a spacey/late-Spacemen 3 section that it all beds in: confirming this as lucid art music rather than unfettered magpie-mindedness. Nonetheless, it also becomes apparent that this is part of an on-going musical cycle: Moon Zero, Moon Egg, Boiled Moon and, now, Crispy Moon. It seems Yoshino Shigihara's perceptions of our planet's sole satellite and its relation to the Earthly matters frames her creativity.
The ear and its related listening mechanisms need to get used to singularity of 'Crispy Moon'
rating
Explore topics
Share this article