Album: Yusuf/Cat Stevens - King of a Land |

reviews, news & interviews
Album: Yusuf/Cat Stevens - King of a Land
Album: Yusuf/Cat Stevens - King of a Land
If you can hack the God stuff there are some lovely tunes along the way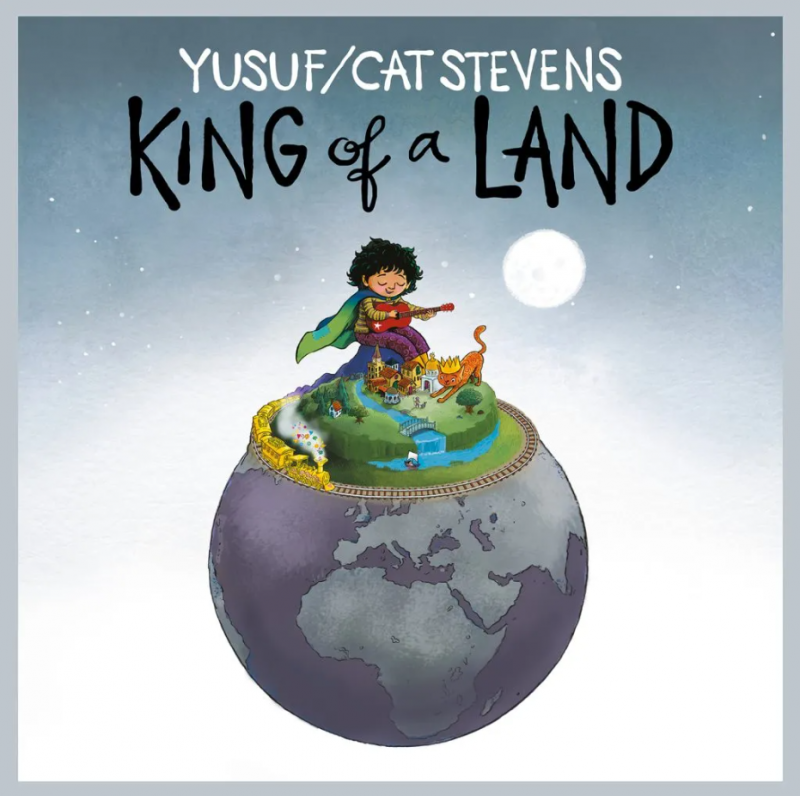 Cover by children's illustrator Peter H Reynolds with whom Yusuf/Cat Stevens previously created the book Peace Train
Yusuf/Cat Stevens' latest combines his apparently effortless immediacy at acoustic guitar songwriting with an orchestrated opulence that sometimes pushes the sound towards the realms of musical theatre. Lyrically, he's in fine form too, but what will likely define many listeners' response to the album is how they feel about his repeated and passionate belief in God, which permeates everything.
This review is not the place to unpack Yusuf/Cat Stevens' complex 50+ year journey from spiritual Sixties/Seventies troubadour to hardcore Islamic devotee to relaxed-Muslim-who's-rediscovered-his-inner-hippy, But his biography gives context to King of a Land, adding depth to it. The lovely brass band-fuelled title track encapsulates the dichotomy within a single verse. "If I was a king of a land/I'd free every woman and man"… ah, but then he adds, "I'd set them free to serve you."
He is ably assisted by his co-producer from back-in-the-day, Paul Samwell-Smith (once of The Yardbirds), and there's a strong flavour of his Seventies work throughout, with "Train on a Hill" a likeable, again brass-backed, sequel to his 1971 US chart-topper "Peace Train". Elsewhere he embellishes with impressive orchestration, most spectacularly on the Hollywood cinematic string-swathed vastness of "How Good It Feels".
The latter is deep-dipped in religious sentiment, a sense of spiritual fulfilment at being "saved", as is the plucky rocker "Pagan Run". The preachy stuff, especially when combined with Yusuf/Cat Stevens' tendency towards child-like, nursery rhyme song construction, can really grate (as on "Things"). Overall, though, the utopian Sixties-ish positivity, the desire for better, and the crisp, bright-eyed songwriting just about swing it.
Below: Watch the animated video for "King of a Land" by Yusuf/Cat Stevens
His biography gives context, adding depth
rating
Share this article