Album: Zapatilla - Zapatilla |

reviews, news & interviews
Album: Zapatilla - Zapatilla
Album: Zapatilla - Zapatilla
Thoughtful Balearic dance-pop adds up to a delicious, easy going summer listen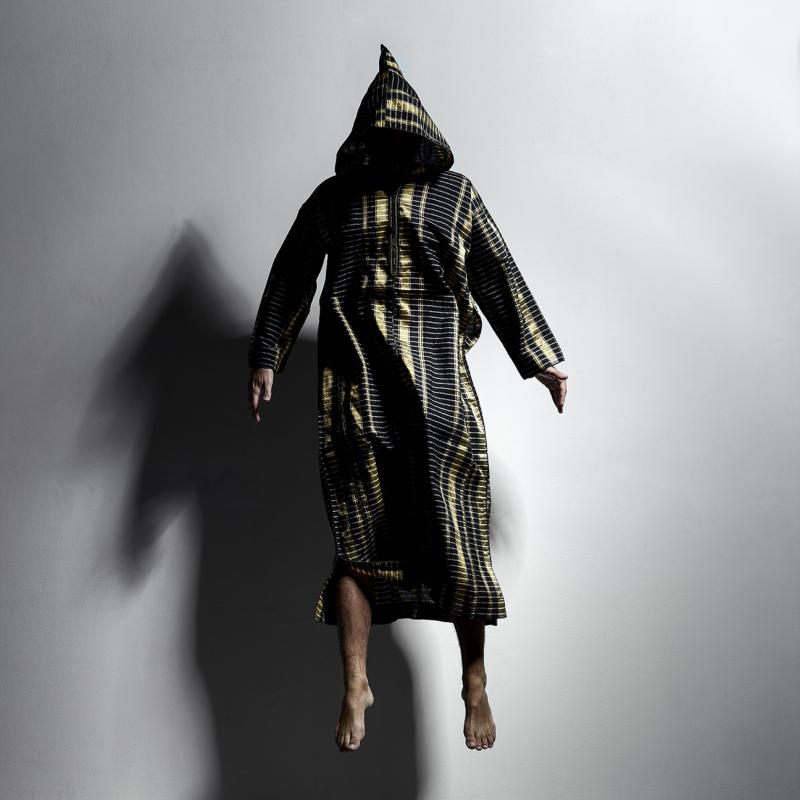 Louis Hackett gets floaty
A couple of years ago a vinyl white label appeared of a track called "Crumbling Down". It was a breath of fresh air. Warmly crafted Afro-centric percussion, pared back but persuasive, it dragged the ears in, emanating a heads-down beachside vibe.
Once the listener/dancer was fully ensconced, a gentle plinking tune led into the melancholic lyric loop, "As it all starts crumbling down", before echoing bleeps sent things into space. Like much of the best dance music, it was beautifully simple but effective. By an artist called Zapatilla, it now appears at the end of his debut album, the rest of which is just as Balearic and cuddly, if not always so ripe for dancefloors.
Zapatilla is Louis Hackett, a leading player in London-based Afro-tronic groovers Owiny Sigoma Band. He also co-wrote songs for soul-jazz explorer Eska's Mercury-nominated debut. His own work has a low level flavour of these artists, but fits better in the slot marked "electronic dance music", albeit loosely. Lazily-paced beats and humming, Booka Shade-style basslines bubble up from time to time. "Thumb Piano" sets the pace, a doped-up pulsation featuring the titular instrument (as do a few other tracks), but it's not going to make anyone break a proper sweat, even under the palm trees.
Instead Zapatilla has as much in common with Nick Mulvey (especially on the ecstatic "Sun Loungers"). Mellow, folk-ish songs are filtered through global grooves, technology and rhythmic imagination. Hackett's voice and its placement in the music is akin to James Blake or Sascha Ring/Moderat, but he's less morose, sunnier. The songs are, nonetheless, flecked with lonesomeness, the lyrics considered and poetic, the shuffling, reverb-laden, Lou Reed-ish "Crimson Sun" a case in point, while others, such as "Burning Down in California" are more enigmatic and intriguing.
It turns out "Crumbling Down" is a drastic remix of a number called "Razor Wire". The latter is much more typical of the album than the former. This is not an issue. Zapatilla is ripe for summer listening, engaging in chilled nod-along throb, but also offering rich song-craft.
Folk-ish songs are filtered through global grooves, technology and rhythmic imagination
rating
Share this article