Albums of the Year 2019: The Chemical Brothers - No Geography |

reviews, news & interviews
Albums of the Year 2019: The Chemical Brothers - No Geography
Albums of the Year 2019: The Chemical Brothers - No Geography
Barnstorming album offers uplift during a year of terminal shoddiness
Wednesday, 18 December 2019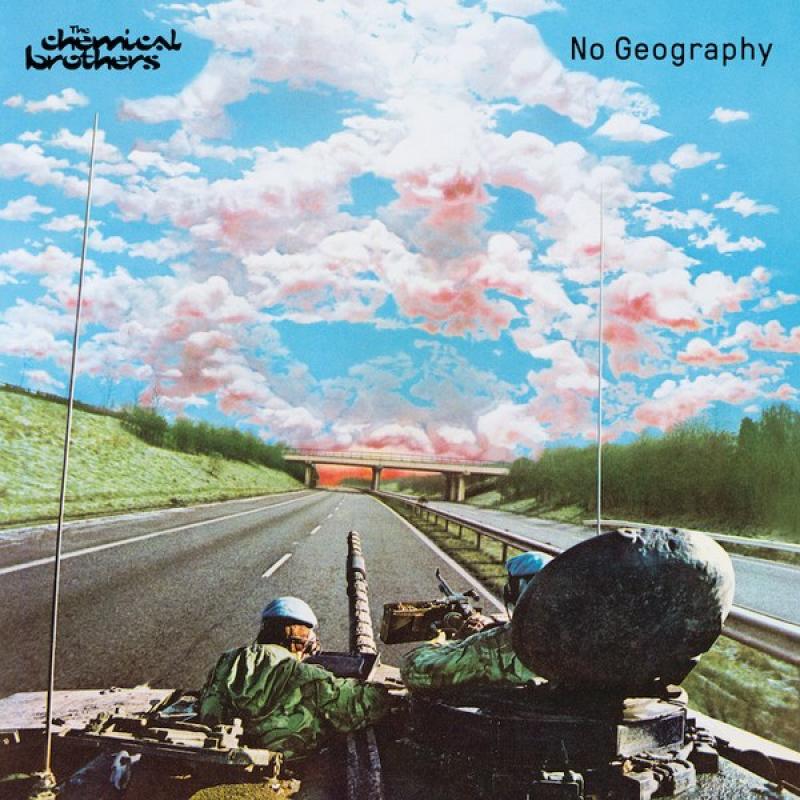 Tanked up and ready to bust out
It was hard avoid bleak in 2019. Then the election hit and everything went off a cliff. Watching the world turn to a shit-bowl of ignorance and greed, the raging nihilism of the year's key film, Joker, suddenly seemed appealing. The 2020s will be about a response, clearly, but in the meantime spirits need lifting.
The
album
that has served that purpose round my way since its release in April has been
No Geography
by The Chemical Brothers.
No Geography is the best album of Tom Rowlands & Ed Simons' career. While I've long enjoyed their output, especially some of those club-slaying singles, this is not written as a slavering fanboy. I've not played an album of theirs persistently since Exit Planet Dust 24 years ago and was never into their indie crossover songs. But No Geography is in a different league. It bellows, "Let's rave," and dares you to refuse salty techno flavours woven with tunes and imagination."
There's singing from Norwegian pop star Aurora, especially on the bubbling builder "The Universe Sent Me", but No Geography is about dancing, about the relentlessly bangin' funk of "Eve of Destruction" and "MAH! ("I ain't gonna take it no more!"), and lethal cuts such as "Bango", "Free Yourself" and the rest. Whether listened to in the car, on headphones on a wander, or full volume at home hurling inanimate objects at the wall, No Geography offers originality, euphoria and determined uplift.
Alternately, for those who wish to space out and escape, the startlingly narcotic The Spiral Arm by Texan synth'n'vocals trio Dallas Acid is a beauty, and Welsh outfit Mammoth Weed Wizard Bastard's third album for the New Heavy Sounds label, Yn Ol I Annwn (Return to the Underworld) is a continually amazing amalgam of grinding sludge with ethereal vocals. Of the older hands, both Iggy Pop and The Specials reappeared with albums that boasted great cuts, reminding they still have petrol in the tank (Encore and Free, respectively). Their live appearances did the same but, while Slipknot's ear and eye-boggling barrage of calibrated sneer, snarl and showmanship at Download Festival won my gig of the year, it was Glastonbury, as ever, that offered the most outrageous good time, its spirit a much-needed dose of hope. And we all need that stuff more than ever.
Two More Essential Albums from 2019
Dallas Acid – The Spiral Arm
Mammoth Weed Wizard Bastard – Yn Ol I Annwn
Gig of the Year
Slipknot at Download Festival
Track of the Year
Dinosaur Pile-Up - "Back Foot"
Offers originality, euphoria and determined uplift
rating
Share this article