Alternative National Anthems |

reviews, news & interviews
Alternative National Anthems
Alternative National Anthems
As Euro 2012 climaxes and the Olympics draw near, isn't it time to overhaul our out-dated national anthems?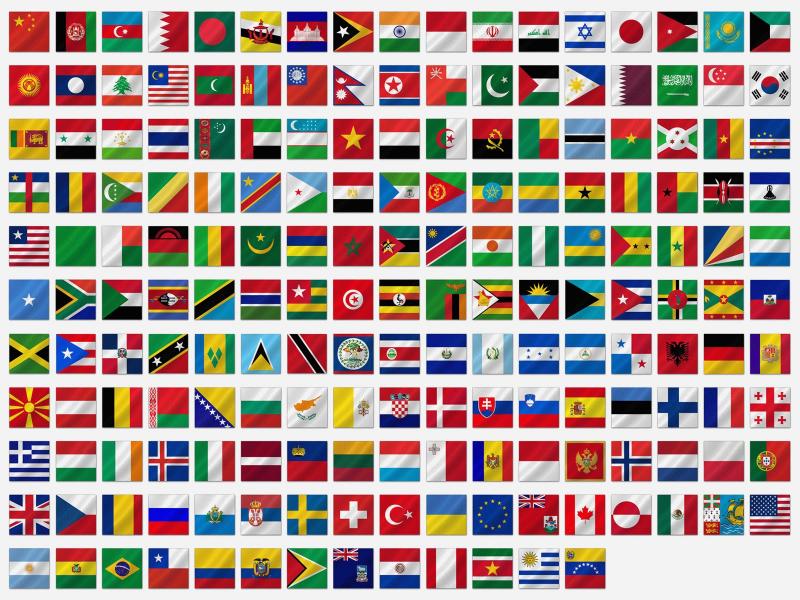 With Euro 2012 about to end and the Olympics looming, we'll be hearing an awful lot of national anthems over the next couple of months. Don't we all agree that the majority of them are inadequate - often being turgid tunes with no reference to the culture of the countries involved? Isn't it about time we had some alternatives? Here are a few suggestions.
United Kingdom
Anthem: God Save the Queen
The obvious alternative for Team GB would be "Jerusalem". Athletes could also sing along to the stirring strains of "Anarchy in the UK" by the Sex Pistols. Another possibility was suggested by comedian Billy Connolly - the theme tune for The Archers.
"Anarchy in the UK" by the Sex Pistols
Cuba
Anthem: El himno de Bayamo
A pointed alternative would be "Guantanamera", a song to a country girl from Guantanamo where the US's notorious camp for alleged terrorists is - something that would give the song added spice if the Cubans beat the Americans at something.
Celia Cruz sings "Guantanamera"
Brazil
Anthem: Hino nacional Brasileiro
Written in 1962, "The Girl from Ipanema" rivals The Beatles' "Yesterday" as one of the most covered songs in history, with over 500 versions. The most famous version and still the best is sung by Astrud Gilberto.
Astrud Gilberto sings "The Girl from Ipanema"
Germany
Anthem: Das Deutschlandlied (Third Stanza)
Having dropped the first verse, which included "Deutschland über alles", and shrunk their anthem to one stanza, they need a new one. "Autobahn" by German electronic pop pioneers Kraftwerk would do. The original in 1974 was 22 minutes long but was edited to three minutes and became an unlikely hit.
Kraftwerk perform "Autobahn"
France
Anthem: La Marseillaise
The French admittedly are one of the few countries with a good tune as their anthem, but an alternative would be "Je ne regrette rien", written in 1956 and made famous by Edith Piaf. Still ubiquitous, it would be an anthem for losers as well as winners.
Edith Piaf sings "Je ne regrette rien"
Argentina
Anthem: Himno nacional Argentina
For Argentina you really want a tango, and the one that is closest to an anthem already must be "Mi Buenos Aires querido" (My Beloved Buenos Aires) composed by the famous tango singer Carlos Gardel and Alfredo Le Pera, released in 1936.
Carlos Gardel and Alfredo Le Pera's "Mi Buenos Aires querido"
Jamaica
Anthem: Jamaica, Land We Love
A Bob Marley tune, of course - the best candidate being "One Love", from 1977's Exodus album, co-written by Marley and Curtis Mayfield.
Bob Marley's "One Love"
Nigeria
Anthem: Arise, O Compatriots, Nigeria's Call Obey
The most radical song of 1976 was probably not "Anarchy in the UK", but "Zombie" from Fela Kuti. This showstopper caused all kinds of mayhem and riots on its release, with its critique of the Nigerian police and military - would make a splendidly subversive anthem.
Fela Kuti's "Zombie"
United States
Anthem: The Star-Spangled Banner
What could be more American than James Brown? His funk hit "I Got You (I Feel Good)", with it's brass-heavy arrangement and solo by Maceo Parker, was James Brown's highest charting song in the US. The song is often used at sporting events in the US and it would fit right in at the Olympics.
James Brown's "I Got You (I Feel Good)"
Portugal
Anthem: A Portuguesa
Full of lyrics about guitars that moan, melancholy and all-round tristeza, "O gente de minha terra" was written by the great Amalia Rodrigues, although this patriotic song may have its greatest exposure through Mariza, who recorded it on her album Fado em mim in 2002.
Mariza sings "O gente de minha terra"
Belgium
Anthem: The Brabançonne
Useful when playing the Famous Belgians parlour game, Plastique Bertrand (born Roger Marie François Jouret) managed an international hit with the poppy punk tune "Ca plane pour moi" in 1977.
Plastique Bertrand's "Ca plane pour moi"
Montserrat
Anthem: God Save the Queen (it's a British Territory)
The mighty Arrow (born Alphonsus Celestine Edmund Cassell) produced the timeless "Hot Hot Hot" in 1982, which is still the biggest international soca hit. The tune has sporting form - it was the official song of the 1986 Mexican World Cup.
Arrow's "Hot Hot Hot"
Canada
Anthem: O Canada
Leonard Cohen would provide some suitable balance to the upbeat numbers with his masterfully melancholic "Story of Isaac" from his 1969 album Songs From a Room, although "So Long Marianne" might make a more popular choice.
Leonard Cohen's "So Long Marianne"
Sweden
Anthem: Du gamla, du fria
Which ABBA song? My own favourite "The Day Before You Came" would be out-voted by "Mamma Mia" or, with crunching obviousness, "The Winner Takes it All".
ABBA's "The Winner Takes it All"
Spain
Anthem: La marcha real
The best-known Spanish songs internationally tend to be kitsch summer songs like "Y viva Espana" or the "Macarena" - somewhat less evil would be the pop-flamenco "Bamboleo" by The Gypsy Kings.
"Bambaleo" by The Gypsy Kings
Italy
Anthem: Il canto degli Italiani
The Neapolitan song "O sole mio" would be a great candidate. The tune was lifted for Elvis Presley's best-ever-selling hit "It's Now or Never", and "Just One Cornetto", the TV ad for ice cream set in Venice sung by a gondolier (to the distress of the inhabitants of Naples).
The Walls Cornetto advert
Australia
Anthem: Advance Australia Fair
The Aussies already have an alternative anthem in "Waltzing Matilda", although Rolf Harris's "Tie Me Kangaroo Down Sport" might be more fun.
Rolf Harris's "Tie Me Kangaroo Down Sport"
Cape Verde
Anthem: Cantico da liberdade
Cesaria Evora's elegantly moody song about her homeland "Cabo verdo" from the 1991 album Mar Azul would be perfect.
Caesaria Evora's "Cabo verdo"
Japan
Anthem: Kimi ga yo
Electropop pioneers The Yellow Magic Orchestra's "Computer Games" from 1980, with its futuristic bleeps, was a celebration of Japanese technological prowess.
The Yellow Magic Orchestra's "Computer Games"
Russia
Anthem: Gosudarstvenny gimn Rossiyskoy federatsii
Tempting to choose Rasputin from Boney M, but the beautiful song "Moscow Nights", with its English version sung by Helmut Lotti, would be less irritating.
Helmut Lotti's "Moscow Nights"
Puerto Rico
Anthem: La borinqueña
Daddy Yankee's reggaeton hit "Gasolina" would get the Olympic stadium swinging.
Daddy Yankee's "Gasolina"
Iceland
Anthem: Lofsongur
Björk's "Human Behaviour" would get people singing along to "there's definitely definitely definitely no logic to human behaviour".
Björk's "Human Behaviour"
Mali
Anthem: Pour L'Afrique et pour toi, Mali
Mory Kante's "Yeke yeke", which was Africa's first million-selling global hit in 1987.
Mory Kante's "Yeke yeke"
Colombia
Anthem: Himno nacional de la República de Colombia
Shakira's "Hips Don't Lie" would liven up the slowest, smoggiest day at the Olympics.
Shakira's "Hips Don't Lie"
India
Anthem: Jana gana mana
Less poetic but more fun than the official anthem, written by Tagore, would be a Bollywood classic like "Eena meena deeka" from the Fifties film Aasha, sung by Kishore Kumar and Asha Bhosle.
"Eena meeka deeka" from the film Aasha
South Africa
Anthem: Nkosi sikeleli Afrika
The exception that proves the rule, as Ismene Brown pointed out - a national anthem that does reflect its culture and is a great tune. "Nkosi sikeleli Afrika" (God Bless Africa) in the Xhosa language was originally composed as a hymn in 1897 by Enoch Sontoga, a teacher at a Methodist mission school. For political rather than musical reasons, the official anthem adopted in 1996 includes some lines from a Boer anthem too.
South African national anthem "Nkosi sikeleli Afrika"