Art Gallery: Ray Lowry - London Calling |

reviews, news & interviews
Art Gallery: Ray Lowry - London Calling
Art Gallery: Ray Lowry - London Calling
A new exhibition pays tribute to one of the great sleeve designs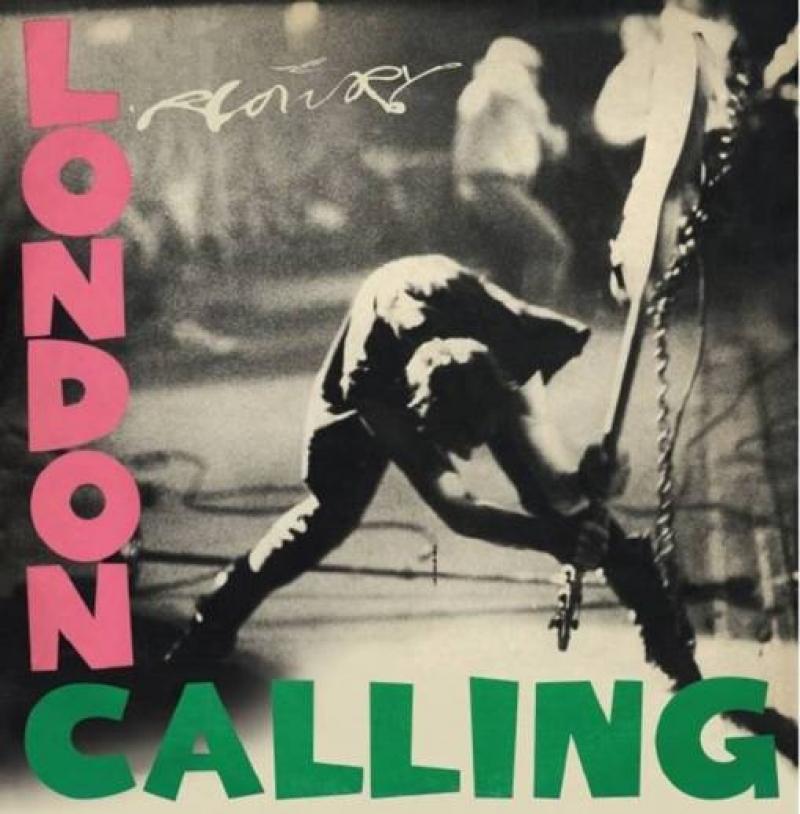 Phoney Beatlemania has bitten the dust: Ray Lowry's signed cover design for 'London Calling'
It's hard to believe that it's 30 years since the release of The Clash's London Calling, an album that sounds as vital, immediate and relevant today as it did then. Yet there are probably people who remain more familiar with London Calling's iconic cover than the music contained on the two discs of shiny black vinyl that came with it.
Perhaps that's one reason a new exhibition inspired by
London Calling
is about the cartoonist and illustrator Ray Lowry, rather than The Clash or the album itself. Lowry, who died in 2008, designed the sleeve, and the curators have come up with the excellent idea of asking 30 artists to create an LP-sized response to Lowry's work.
Throughout the history of art, the square has never been a favourite shape for artists to confine themselves within, so the challenge for these artists was formal as well as fun. The end results demonstrate that sometimes imposed limitations produce vital results. What also makes this show intriguing is that the invited contributors cover the gamut from Tracey Emin to Harry Hill, whose very weird and slightly wonderful painting gives me the unexpected opportunity to mention Frida Kahlo in the same sentence.

In between these two polar opposites of our culture are a couple of ex-Clash members (Paul Simonon and Mick Jones), two punk-era filmmakers in Don Letts and Julian Temple, and a whole bunch of other folk all keen to pay tribute and offer up work that, after the show has toured, will be auctioned with all proceeds going to The Ray Lowry Foundation, which supports education for underprivileged kids.

Click on a picture to enter the slideshow.


[bg|ART/Howard_Male/Ray_Lowry]

John Hyatt
Kosmo Vinyl
Rick Gibbs
Jules Balme
Billy Childish
Andrew Farrington
Peter Anderson
John Butterworth
Magda Archer
Nick Hornby
John Spedding
John Squire
Christopher Agnew
Harry Hill
Share this article