CD: Alhousseini Anivolla - Anewal/The Walking Man |

reviews, news & interviews
CD: Alhousseini Anivolla - Anewal/The Walking Man
CD: Alhousseini Anivolla - Anewal/The Walking Man
The Tuareg flame is still burning but the formula is beginning to wear a bit thin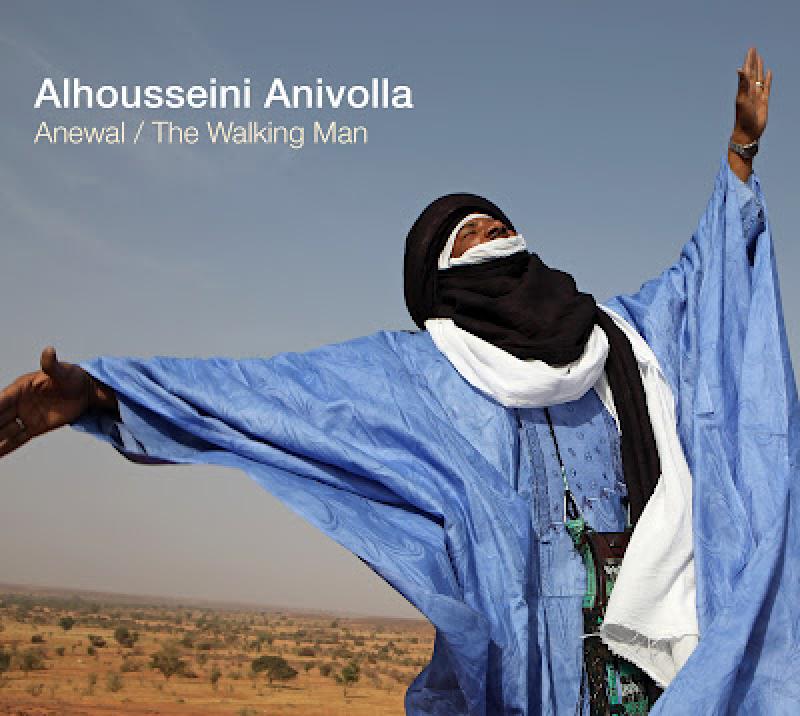 Alhousseini Anivolla: man of the desert and the city
The North African desert blues, as played by Tuareg musicians like Tinariwen, may well be the most popular kind of "world music" amongst mainstream rock fans since South African township jive post-Paul Simon's Graceland.
However, this presents a problem in that it's intrinsically a rather limited form and so there's a risk that its audience may soon grow tired of those circling, intertwining guitars, that mid-tempo lope and those understated almost-spoken vocals that make up a typical song. So does this debut solo album from the one-time Etran Finatawa member bring anything new to the Tuareg table?
Well, despite the fact that the guitars still entangle then untangle themselves and Anivolla's voice still barely stray outside a two-note range, producer Michel Tranchet somehow bring a freshness to proceedings with his subtle nuanced arrangements. There's a lightness of touch and a move towards an intimacy of sound that emphasises, for example, the steady rattle of a shaker so that it sounds like the ambient buzz of a million busy insects. In fact, on tracks such as "Talitin" the click of plectrum on string rings out as clearly as the note that follows it, adding a further layer of percussive detail. But are these modest tweaks to the formula enough to keep the Tuereg flame burning in the musical consciousness of the Western music fan?
A possible answer to this question arrives with the bonus track, "Aiytma". Not only does the song's arrangement unusually include some ambient keyboard work, it also - more significantly - features Malebo, a guest female vocalist. Her crystal-clear voice rising above the mantra-like circling guitars is hopefully an indication of the direction this gifted artist will take things in next. Let's hope so, because there are too many musical forms under the "world music" umbrella in which it's rare to hear a prominent female voice.
Watch Alhousseini Anivolla perform "Imadanan Id'Madiakan"
Does this debut from one-time Etran Finatawa member bring anything new to the Tuareg table?
rating
Share this article