CD: All Saints - Testament |

reviews, news & interviews
CD: All Saints - Testament
CD: All Saints - Testament
Nineties pop queens return with unforced aplomb. And William Orbit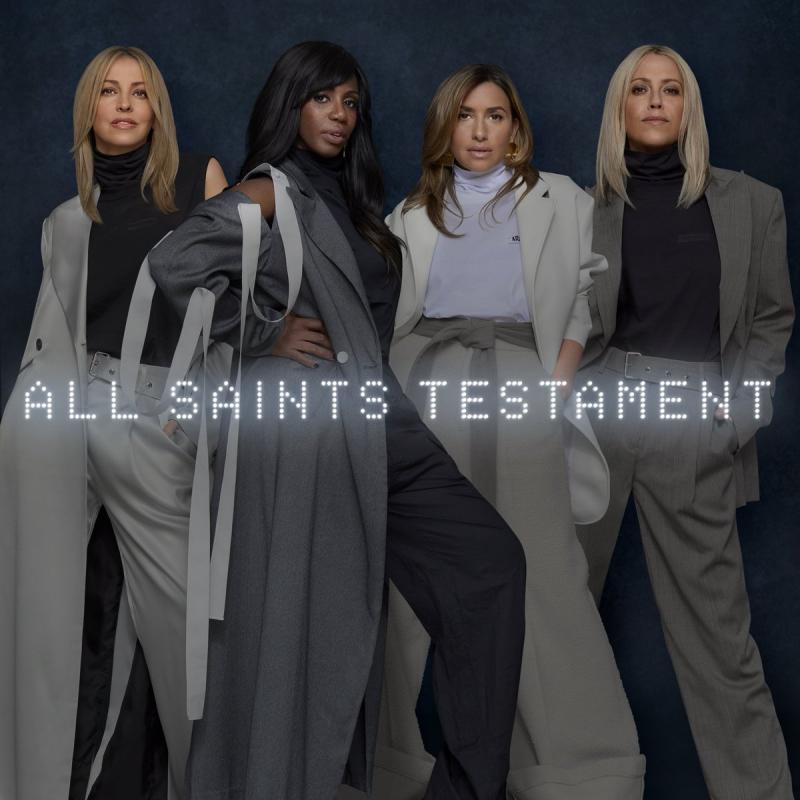 Appleton, Lewis, Blatt & Appleton - the smart choice
As far as All Saints aficionados will be concerned, 17 years after they originally split they've pulled the dream team back together. Not only is regular "fifth member", producer/songwriter K-Gee Gordon on board, but for two songs so is producer William Orbit, the man who, back in the day, polished "Pure Shores" and "Black Coffee" into their final chart-topping form. More to the point, Melanie Blatt, Shaznay Lewis and the Appleton sisters sound like they're having a top time, bubbling with a joyousness which saturates their music.
In the latter half of the Nineties All Saints were second only to the Spice Girls in the affections of young, mainly female pop lovers, and they had the multi-million sales to prove it. Since their return in 2016 (their second comeback after a half-hearted effort fizzled out in 2006), they've put out a Top Five album and toured a much-admired live show that had a zest and warmth which surprised many.
The new album, their fifth, is full of love. Not the broken-hearted kind, but the explosive I've-just-fallen kind, and it's lathered in blissed electro-orchestral, breakbeat trance-pop that, even when he's not involved, is redolent of William Orbit's era-defining back catalogue. Take the euphoric flourish of "Who Do You Love?" or "I Would"; both bubble with lush harmonies and easy-going, ecstatic electronics. The Orbit cuts are the same in excelsis; "After All" recalls the more elated end of his Strange Cargo fare while "Testament in Motion" is "Pure Shores" reborn, not a pastiche but that same floaty sun-blissed mood, run through with All Saints feistiness.
The album veers to other places, from the sassy tribal drum tattoo chant-along of "Glorious" to the sweet old-fashioned Eighties-style soul-pop of "Don't Look Over Your Shoulder" but, wherever it goes, alongside solid songwriting, it consistently showcases a proud upbeat sense of unforced optimism that's welcome.
Below: watch the video for "Love Lasts Forever" by All Saints
Their fifth album is full of love - not the broken-hearted kind, but the explosive I've-just-fallen kind
rating
Share this article