CD: Blossoms - Cool Like You |

reviews, news & interviews
CD: Blossoms - Cool Like You
CD: Blossoms - Cool Like You
Second album from rising five-piece successfully hones their synth-pop credentials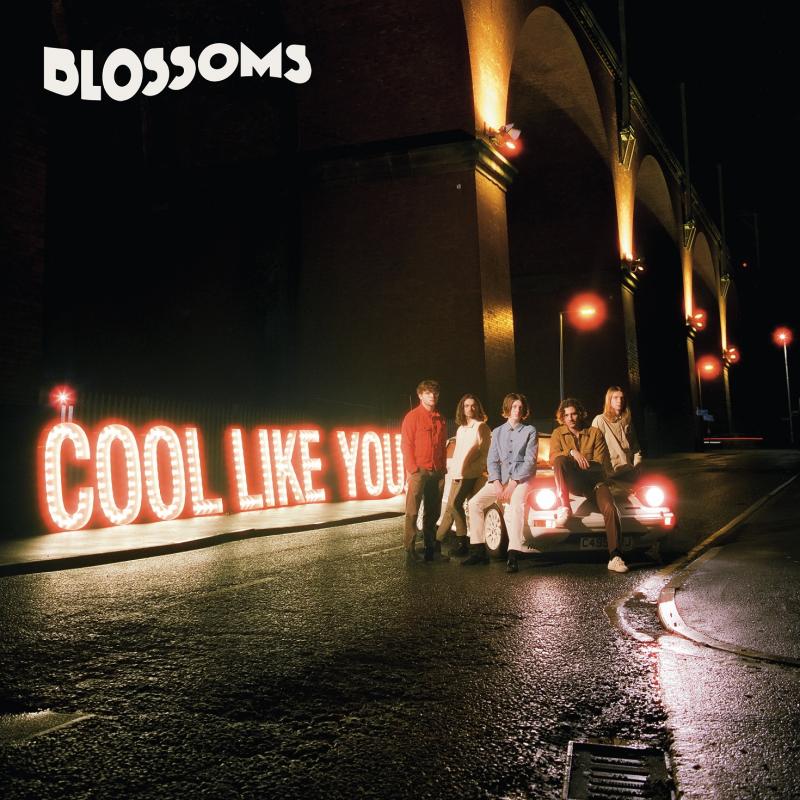 Keeping their cool beneath the arches
Blossoms are the latest inheritors of the massive-in-Manchester mantle that has, so often in the past, translated into massive-almost-everywhere ubiquity. That their eponymous 2016 debut album was a chart-topper shows they're on the way, although they've not yet mustered a single that's thrown them to the next level. The surprise when they first appeared was that, although they look indie and have fans such as Ian Brown of The Stone Roses, their sound was a blend of polished yacht-rock and electro-pop, more The Killers than New Order. With Cool Like You, the rock aspect is almost gone. This is a synth-pop album, and in places a juicy one.
As the album starts, "There's A Reason Why (I Never Returned Your Calls)" brings to mind Future Islands' emotionally calibrated quirkiness, albeit without Samuel T Herring's unique vocal stylings. Instead, and throughout, Tom Ogden's voice is an ebullient, quivering fusion of Brandon Flowers, Paul Heaton (once of The Beautiful South) and, of course, his own native Stockport writ large. It's a lead instrument that sets these songs apart: we're not used to hearing this sort of voice with such synth-pop sounds.
There are catchy stompers, gig-slaying hi-NRG Euro-disco such as "Unfaithful" which absolutely bangs along in the manner of Moby's Void Pacific Choir albums, or "Lying Again" which builds and shimmers in a way that makes the listener want to power-grab the sky. The synths on both are redolent of Pet Shop Boys at their most gigantic and stadium-friendly.
Elsewhere they chuck in a few slowies, "Stranger Still" and the Yazoo-alike "Love Talk", and there's almost a modern prog feel to the rhythmic changes and heaviness of "Giving Up the Ghost" (think Porcupine Tree at their most accessible). Overall, though, this is electro-pop, owing a debt to the past but with its eyes very much on slaying crowds during 2018's summer festival season.
Overleaf: Watch the video for "I Can't Stand It" by Blossoms
There are catchy stompers on board, gig-slaying hi-NRG Euro-disco
rating
Explore topics
Share this article