CD: The Chemical Brothers - No Geography |

reviews, news & interviews
CD: The Chemical Brothers - No Geography
CD: The Chemical Brothers - No Geography
Ninth album from 1990s dance music giants is a party monster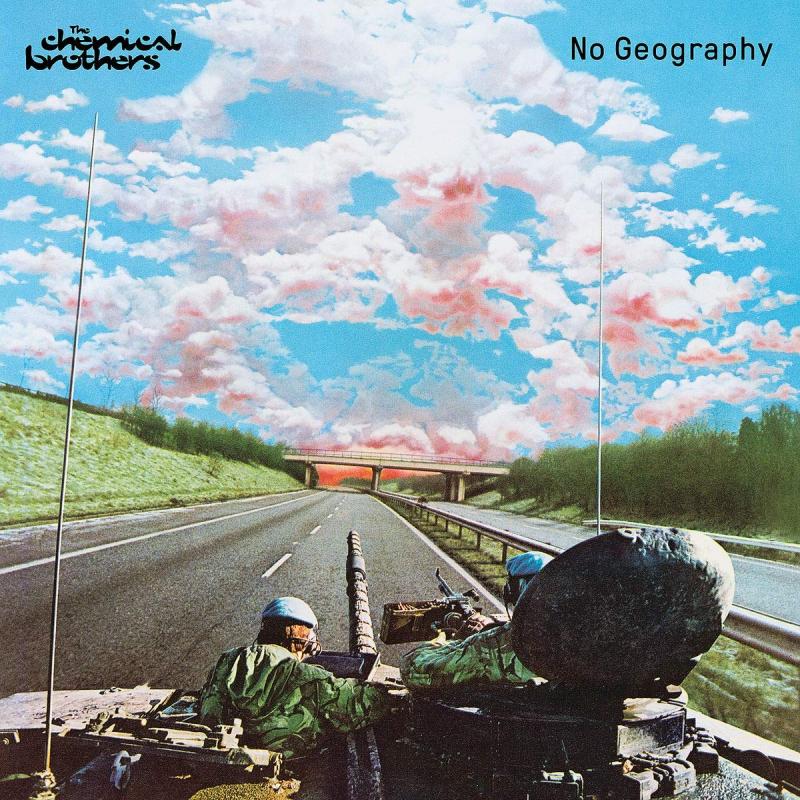 Cover art borrowed from the booklet that accompanied Godley & Creme's dementedly indulgent 1977 debut album
The Chemical Brothers just keep on coming. No Geography could as well be called No Surrender. It's the sound of two men approaching 50 but still keenly attuned to making feet move on the dancefloor.
Partly made using old synths relegated to a dusty corner since the duo's defining first couple of albums, the pair's ninth (tenth, if you count the sountrack to the 2011 film
Hanna
) is segued into a flowing whole and, as intended, sweeps the listener off on its beat-driven magic carpet ride.
Tom Rowlands and Ed Simons' initial success came on the back of gigantic hip hop drum-fuelled party tunes and star guest appearances but No Geography is as happy trucking along on bangin' house rhythms with the only guest vocalist Norwegian singer Aurora (best known for her 2015 John Lewis ad Christmas cover of Oasis's "Half the World Away"). She adds sweet flavour to the increasingly grungey techno of "The Universe Sent Me" and the tunefully bleepy downtempo of closer "Catch Me I'm Falling".
The rest of the time it's a relentless, vocal sample-spattered good time, from the funkin' robo-house of kitsch apocalyptic opener "Eve of Destruction" to the Orbital-ish rave update of the title track; from the electro-slamming "Free Yourself", with its vocal demand to dance and eventual chorus of benevolent banshees, right through to the James Brown-goes acid techno attack of "MAH".
Like their fellow 1990s dance music behemoths The Prodigy, The Chemical Brothers have topped the UK charts with every album since their second (21 years ago). No Geography well deserves to continue that tradition. It's their best album in a while, maybe since the Nineties. More-ish as an illicit adrenalin rush, yet tempered with enough restless studio aptitude to keep even the most jaded ear happy, it also has a bouncing analogue funk that will tempt all but the most club-phobic to shake a limb or three.
Below: Watch the video for "We've Got To Try" by The Chemical Brothers
More-ish as an illicit adrenalin rush
rating
Explore topics
Share this article