CD: Christina Aguilera - Lotus |

reviews, news & interviews
CD: Christina Aguilera - Lotus
CD: Christina Aguilera - Lotus
Xtina returns rebranded as The Survivor
Saturday, 17 November 2012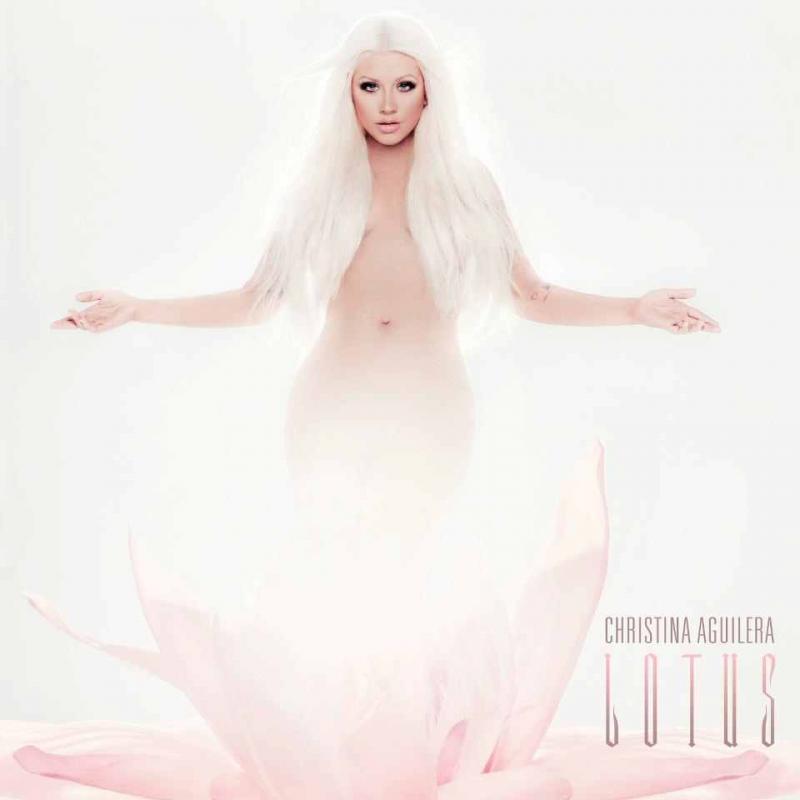 Aguilera on 'Lotus', 'submerging from hurt, pain, broken pieces'
Entirely in keeping with the heightened narrative surrounding pop stars and their perpetual crises, Christina Aguilera's recent history has been spun into the kind of tragedy worthy of Piaf or Callas. Her last album, Bionic, singularly failed to shift anywhere near the kind of numbers pop divas need to keep a hand on the crown; she had the temerity to put on a few pounds and – worse – seem pretty relaxed about it; she got divorced; she got drunk.
Ravens were seen leaving the Tower.
These routine potholes in the yellow brick road are rigorously exploited and amplified on Lotus. Aguilera returns as a righteous, been-through-the-fire 30-something woman fuelled by industrial quantities of tears, anger and insatiable randiness. Her divorce is portrayed as a "rebirth". "Circles" invites some hapless gent to swivel on her middle finger. The enjoyably disembodied title track talks of "submerging from hurt, pain, broken pieces... this is the beginning". Can't argue with that – it's the first song. If you were to read the gushing acknowledgements aloud they would very possibly last longer than the album.
An hour of entry-level empowerment is not for everyone, but for all this nonsense Aguilera has always had two things going for her: the sense of an engaging personality lurking beneath the persona; and a voice that could strip paint at 100 paces. Both are well deployed on the pair of mid-album ballads, "Sing For Me" – "when I open my mouth my whole heart comes out" - and "Blank Page", where the words and her weapons-grade vocals combine to conjure something close to real emotion.
Of the 11 remaining tracks, most are uptempo and committee-constructed, staying close to Rihanna's brand of brash disco-pop, none more so than "Around the World". Most don't quite stick, but a few burst through the don't-scare-the-charts safety net. "Army of Me" is a big, ballsy fuck-you which recalls "Fighter" and possesses an irrepressible energy. Cee Lo Green pops up – sounding a bit like the fourth Bee Gee - on "Make the World Move". And "Let There Be Love" is clinical club pop, formulaic but ruthlessly effective. The description holds for almost all of Lotus. It's not bad. But is it enough to make this fighter a contender again?