CD: David Crosby - Lighthouse |

reviews, news & interviews
CD: David Crosby - Lighthouse
CD: David Crosby - Lighthouse
Collaboration with Snarky Puppy's Michael League is a tender restatement of identity
Thursday, 13 October 2016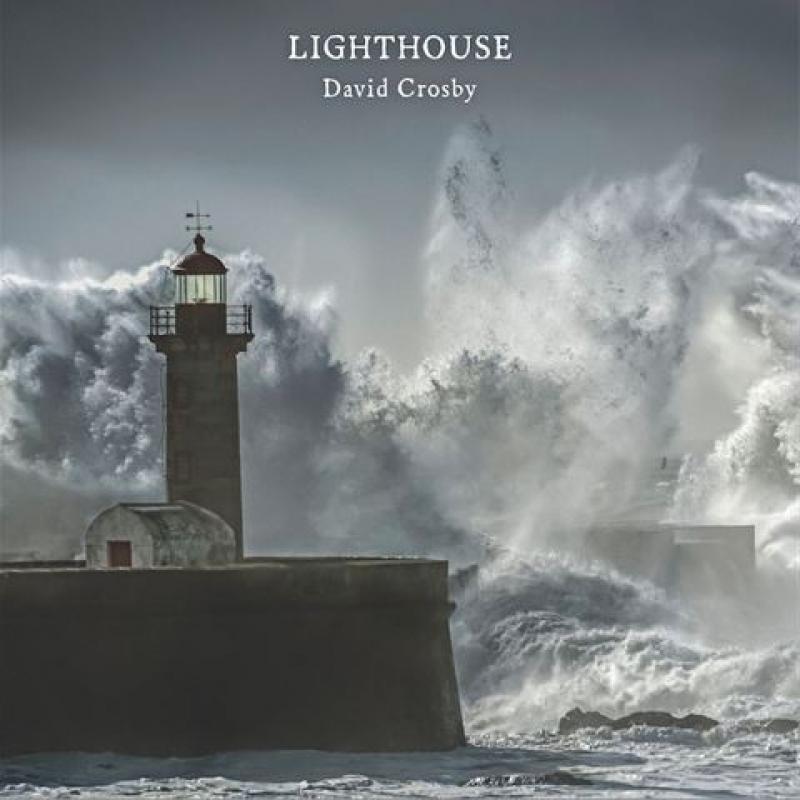 David Crosby's 'Lighthouse': an evocation of 1971's 'If I Could Only Remember My Name'
While there were 20 years between the 74-year-old David Crosby's last solo album, 2014's Croz, and its predecessor It's All Coming Back To Me Now..., Lighthouse arrives with what must be seen as exceptional speed.
It's also, despite being recorded at Jackson Browne's studio (like
Croz
) and one co-write with singer-songwriter Mark Cohn, an album more dialled-in to today than
Croz
due to Snarky Puppy's leader Michael League being on board as producer and main co-writer. Venerable figures like Mark Knopfler, Wynton Marsalis and Leland Sklar are absent. But there is a lot of Crosby himself. More than on any album he has previously made.
Collaborating with a jazz musician is no surprise. Crosby's 1971 first solo album If I Could Only Remember My Name was defined by its jazzy tonal shifts as much as its drifting atmosphere. With Lighthouse, Crosby and League have clearly looked back to that debut: the floating mood, glistening guitar, close-miked voice and multi-tracked chorale evoke much of the solo debut. The crucial difference lies in the directness of the songs themselves.
Lighthouse lays familiarly impressionistic lyrics over nine straightforwardly structured short songs (nothing over four and three-quarter minutes). "Drive Out to the Desert" threatens to drift off into the blissed-out but instead returns to its main guitar and vocal refrain. The same with the clipped yet snappy "Paint You a Picture". Although Crosby's voice is not as flexible as it was, Lighthouse is defined by a sparseness foregrounding each of the elements that make it a whole, the most notable of which are Crosby's chiming guitar and reflective voice. Not a classic but, like Croz, a tender restatement of what makes David Crosby unique.
'Lighthouse' features more of David Crosby himself than any of his previous solo albums
rating
Explore topics
Share this article