CD: Eliza Carthy - Restitute |

reviews, news & interviews
CD: Eliza Carthy - Restitute
CD: Eliza Carthy - Restitute
Stark and conceptual new outing for British folk perennial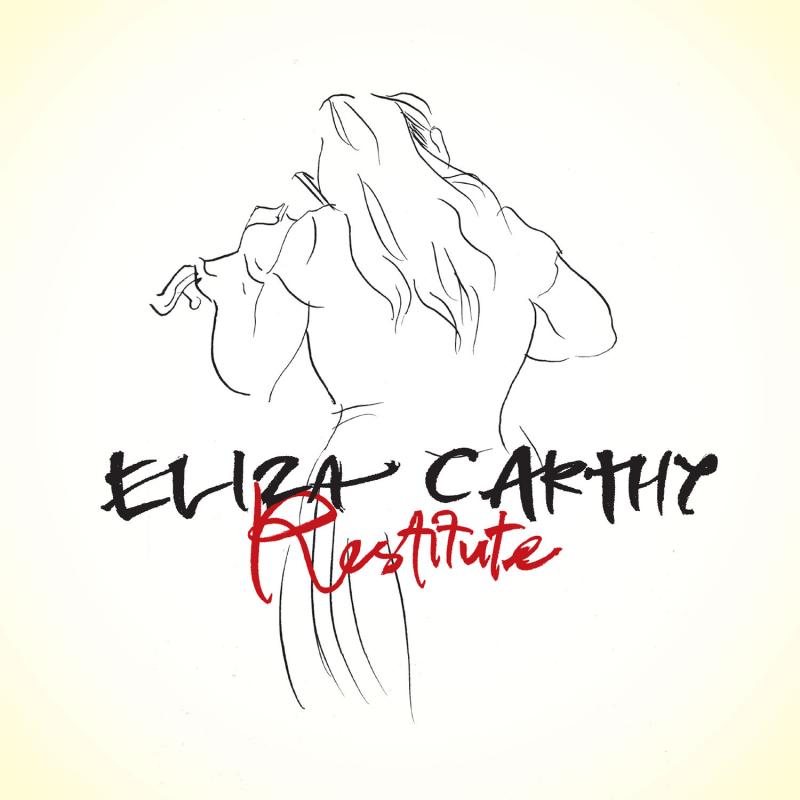 Cover art by New Zealand's Rosie Whinray
Restitute, from its music down to its title, is much about its own back story. Three years ago Eliza Carthy, a key figure in British folk music, made a well-liked album called Big Machine with her group, The Wayward Band. They lost their funding halfway through and were then rescued by 80 year old folk institution Topic Records.
The album fared OK but, due to machinations no fault of the label, no-one was paid.
Restitution
was originally conceived by Carthy, then, to raise funds for those who lost out.
Eliza Carthy, the child of a folk dynasty (her father is Martin Carthy and her mother Norma Waterson) is twice Merury Music Prize-nominated and has an MBE for services to folk. For at least a decade she has recorded with a band or with her family, but Restitute is supposedly a completely solo affair, her first in some years. In fact, this is somewhat a conceit as a number of musicians appear, including her father and Jon Boden of now-defunct folk success story, Bellowhead, the latter on the richly harmonised acapella "Dream of Napoleon".
Despite these collaborations the whole thing does have a very pared back feel due to being recorded in Carthy's North Yorkshire village bedroom. Songs ranging from the bitterly observational "The Man Who Puffs the Big Cigar", enunciated clearly and passionately over an accordion, to the lovely violin-laden melancholy of the closing "The Last Rose of Summer", show an artist alone but fired up. Some of the acapella numbers are a bit much for non-connoisseurs, especially when Carthy is sheep baa-ing at us on "Gentleman Rankers" but the most of it has a humanity that touches.
It's an album about unspecified betrayal and the tone is sometimes bleak. "Short is the triumph we're bestowed for deceit and trouble," run the lyrics to "Friendship", but, as that song and others suggest, it's also about a journey towards glimpsing hope. Restitute is, by its nature, stark, perhaps primarily for folk aficionados, but it is executed with a lack of pretension, by an expert whose raw charm connects.
It should be mentioned that there's also a "deluxe" version of Restitute available with a second disc featuring the unabridged version of a story Eiza Carthy wrote for Radio 4 in 2014 called "The Announcer's Daughter".
Below: Short film (seven minutes) wherein Eliza Carthy presents her album Restitute
It's an album about unspecified betrayal and the tone is sometimes bleak, but it's also about a journey towards glimpsing hope
rating
Explore topics
Share this article