CD: J-Sonics – Different Orbits |

reviews, news & interviews
CD: J-Sonics – Different Orbits
CD: J-Sonics – Different Orbits
London Latin jazz band's debut album oozes all the right flavours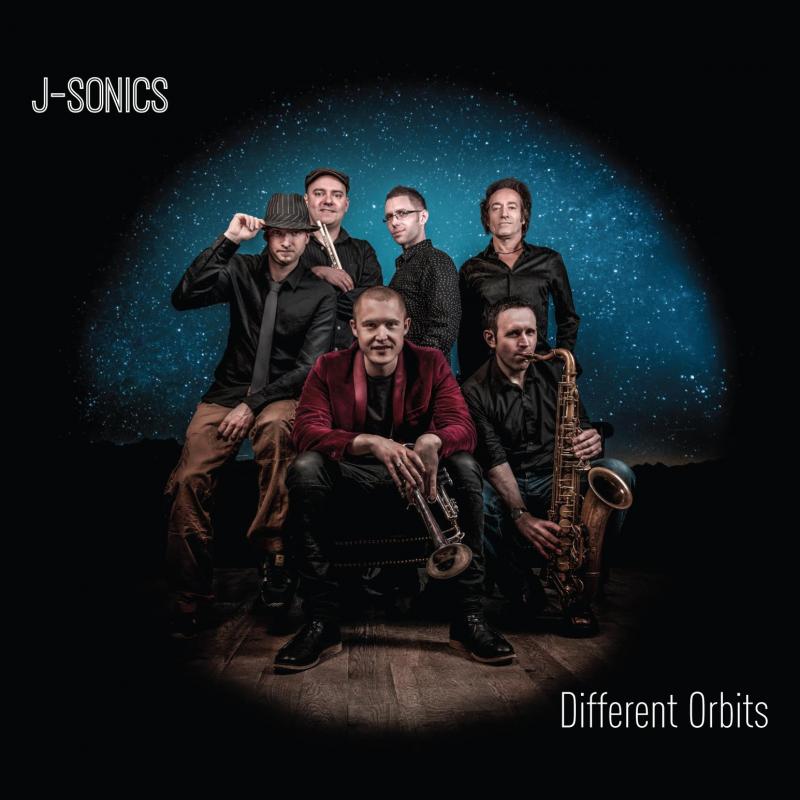 J-Sonics: tasty, twining Latin tunes
As a whole, J-Sonics are fairly new to the London jazz scene, but the members of this slinky sextet, assisted by vocalist Grace Rodson, have many years' experience between them in other projects, which means they can sound both fresh and highly polished.
Their debut album is a tasty cosmopolitan medley of originals and Brazilian classics characterised by the twining of smoky brass lines from twin horns of saxophonist Matt Telfer and trumpeter Andy Davies, fretboard acrobatics from guitarist Clement Regert and the propulsive bass of Mike Flynn, all tied down by the drums of Gabor Dornyei, while Jon Newey's beautifully judged percussion always drives the instrumental debate forward with just the right rhythmic texture: the maracas at the beginning of "12 Labours" shiver the spine.
J-Sonics work at the frontier where the sharp edges of jazz meet the sultry, swinging melodies of Latin, especially Brazilian music, and both the originals and arrangements are well chosen to bring out the improvisational skill of the players without losing the driving groove. "Mr Clean", perhaps best known from Freddie Hubbard's 1970 album Straight Life (itself a classic of funk-soul jazz), is a funkster's dream, with a swaggering bass line a trumpet solo that shimmies away like a thief in the night. Their original, "J-Sonics Theme", is a great team effort, with laconic brass tunes, powerful, angsty fretwork and simmering, juicy rhythm.
While the instrumental playing is both slick and pointed, vocalist Grace Rodson, with a Latin pedigree as lead singer of salsa maestro Roberto Pla & His Latin Ensemble, adds an even more soulful mood, and her rendition of "Bananeira", in dialogue with the trumpet and sax, is gorgeously muscular and throbbing. Not every track quite lifts off with the same slick ensemble, but it makes persuasive statement of how jazz can groove and Latin music can comes to life with intense, individual improv.
J-Sonics work at the frontier where the sharp edges of jazz meet the sultry, swinging melodies of Latin
rating
Share this article