CD: John Mayall - Nobody Told Me |

reviews, news & interviews
CD: John Mayall - Nobody Told Me
CD: John Mayall - Nobody Told Me
Them dirty blues should not be too clean
Wednesday, 20 February 2019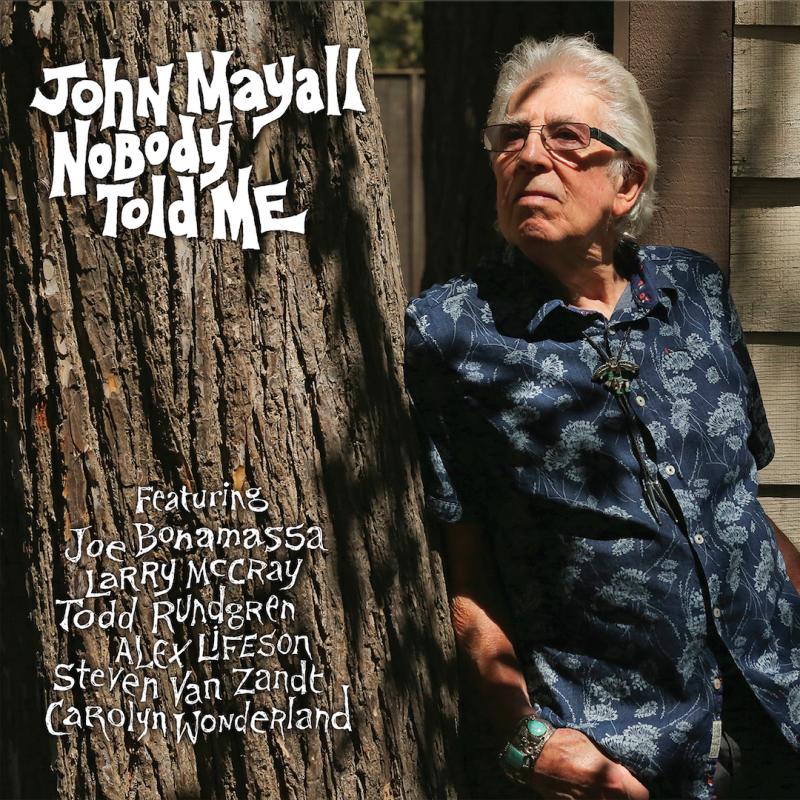 The dean of British blues
John Mayall is not just the dean of British blues fans, but he has done as much for the genre as anyone else around, from his early promotion of stars such as Eric Clapton and Mick Taylor through to his continuing devotion to the purest form of the genre.
His latest album features lead guitar by Joe Bonamassa, Larry McCray, Alex Lifeson, Todd Rungren, Steve Van Zandt and Carolyn Wonderland. They are all very good at churning out the licks with virtuosity and feeling, and rising above the standard-form blues solo, as Carolyn Wonderland does with her slide on "Distant Lonesome Train". Mayall is in good vocal shape. He plays harmonica on one track, moody swirls of Hammond B and other keyboards throughout. The tight rhythm section includes Jay Davenport (drums) and Greg Rzab (bass), a Chicagoan pair who have been providing as solid a beat as you could wish for well over a decade. There is a punchy-as-hell horn section, as this kind of urban blues – think Bobby Bland, Buddy Guy, or Little Milton – requires.
So what could go wrong? A bunch of very capable musicians, all of them playing the blues as if they'd felt it all their lives. But this runs too super-smoothly perhaps - which was indeed always the aim with the very best blues shows in the Fifties and Sixties, but here, there is a little something lacking, at least if you've been listening to blues as long as Mayall has been playing it. The music is just a little too respectful – all you need do is go back to some vintage Buddy Guy or Elmore James, music so incandescent that it's dangerous. John Mayall is, inevitably, a little tame compared to the giants who inspired him. I would enjoy seeing Mayall and his friends play live, in a small club not a cavernous arena, and they would deliver fine blues and go a long way to healing mine in just a few bars. But as a studio recording, even played loud, it's good, though a tad too gentle, and no doubt only part of the story they can surely tell.
The music is just a little too respectful
rating
Share this article