CD: Los Lobos - LLegó Navidad |

reviews, news & interviews
CD: Los Lobos - LLegó Navidad
CD: Los Lobos - LLegó Navidad
The Southern Californian quintet serve up some seasonal Latin flavours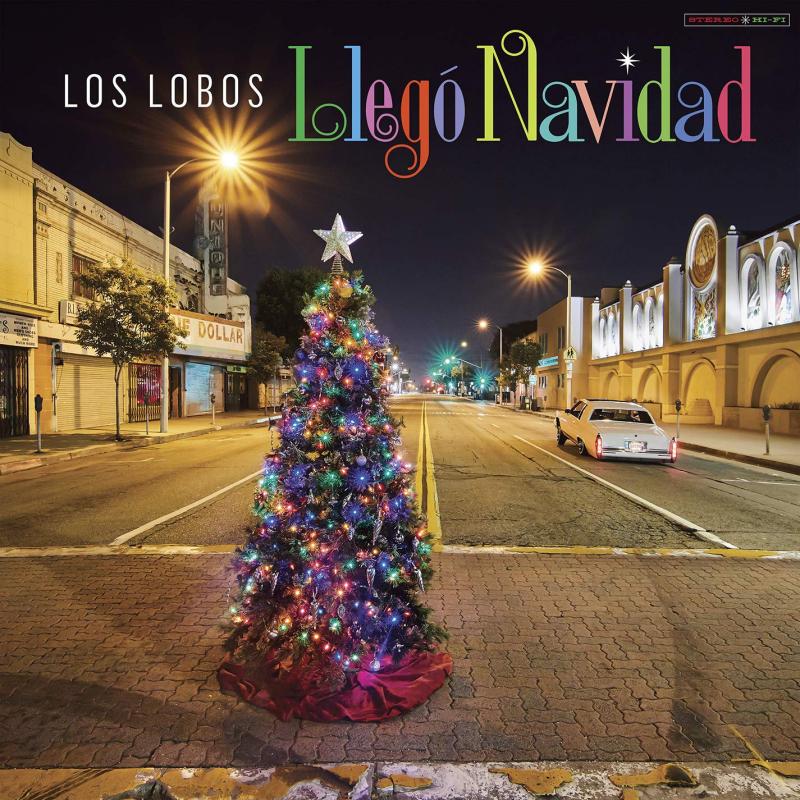 Los Lobos: 'simple, homespun textures'
In a season awash with limp carols, dodgy glam-rock and schmaltzy jazz, all credit to Los Lobos for coming up with something different. LLegó Navidad (Christmas is Here) contains 12 festive folk songs, mostly hailing from Latin America.
There's not a sprig of tinsel or ho ho ho in sight. Instead, we get a series of simple, homespun textures warmed by the Southern Californian sun.
It's all a lot softer than the Los Lobos of "La Bamba" (1987). This is much more like their acoustic Mexican album La Pistola y La Corazon. The East LA quintet researched over 150 lesser-known regional, seasonal tunes before arriving at the final 11, plus one original.
Opener "La Rama" originates from the Veracruz region at the foot of the Gulf of Mexico, and the local tradition of reenacting Joseph and Mary's journey to Bethlehem. Each town puts its own stamp on the performance and each sings the song a little differently. For their interpretation, Los Lobos opt for a subtle mariachi, full of arpeggios, strummed guitars and the odd trumpet.
Other tracks have more of a salsa feel. The title track has a faintly Buena Vista Social Club feel. "La Murga" is a sultry toe-tapper. It's not even really a Christmas tune – the lyrics mostly refer to Carnival in Panama.
Elsewhere things do get more traditionally festive. "It's Christmas Time in Texas" (originally by Freddy Fender, a man whose hair and moustache you really need to Google) combines Tex-Mex with a fairground accordion sound. Things change pace with "Christmas and You", the band's own song. It's a slow 50s rock'n'roller that morphs into a missing-you-on-Christmas tearjerker. The best thing on offer, though, has to be the band's take on Augie Rios's 1958 novelty hit "Donde Está Santa Claus". The added horns and Cuban rhythms have just the right blend of musicality and silliness worthy of a seasonal classic.

The East LA quintet researched over 150 lesser-known regional, seasonal tunes
rating
Explore topics
Share this article