CD: Mysteries - New Age Music is here |

reviews, news & interviews
CD: Mysteries - New Age Music is here
CD: Mysteries - New Age Music is here
Anonymous doom-tinged oddballs deliver solid opening shot
Saturday, 01 November 2014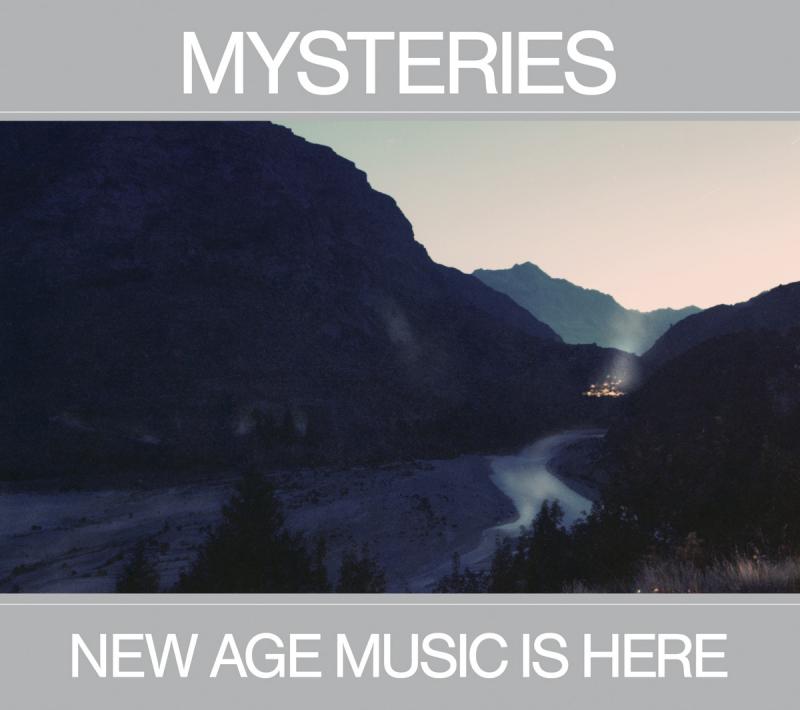 Mysteries. Moody sorts.
Kill List is a great film. It doesn't quite work but director Ben Wheatley's warped sense of ambition makes it mesmeric. It attempts to meld together sinister occultism with the sensibilities of a geezer-ish Brit gangster flick. The result is disorientating and when the weird Wicker Man-flecked darkness arrives, it's all the more unsettling for the curious cloak of displacement.
So it is with the first album from Mysteries. Clonking along on wheezy electronics and threatening tribal drums that recall both Front 242 and Satanic midnight rituals, their amalgam of styles is unsettling and doesn't work all the time, but is the better for trying. They present themselves, sonically and visually, as hooded, faceless spooks, redolent of the masked abject discomfiture of LIARS or Pram or Gazelle Twin. They are possibly from Chicago but part of their make-up is that no-one supposedly knows who they are, even their label, the Brooklyn/LA international underground oddball-haven Felte (home to White Hex, Nite Fields and others).
The album opens with the suitably threatening, whispery crunch of "Introduction (New Age Music is Here)", an atmospheric piece that lays down their gauntlet, but along the way there are songs that light up and proclaim the band capable of more than background Goth moodiness. Particularly notable are "Newly Thrown", all tribal percussion, subtle dubstep bassline, piano and doomed Antony Hegarty falsetto, the Afro-electro gloopiness of "Authenticity Machine", and their poppiest cut, the twitchy sing-along of "Call and Response, With Morals" ("All the things I can't let go / Save them, watch them grow / Put them on your TV show"). The closing "Trust" even recalls David Sylvian and Japan having an enjoyably sulky moment.
It all bodes well. Mysteries don't hit it every time but they have the chops to write songs, not just leftfield dirges, and New Age Music is Here is one of 2014's more promising debuts.
Overleaf: Listen to a minute long taster for New Age Music is Here
They present themselves, sonically and visually, as hooded, faceless spooks
rating
Share this article