CD: Neil Young + Promise of the Real – Earth |

reviews, news & interviews
CD: Neil Young + Promise of the Real – Earth
CD: Neil Young + Promise of the Real – Earth
Inexhaustible campaigner gets back to his eco-roots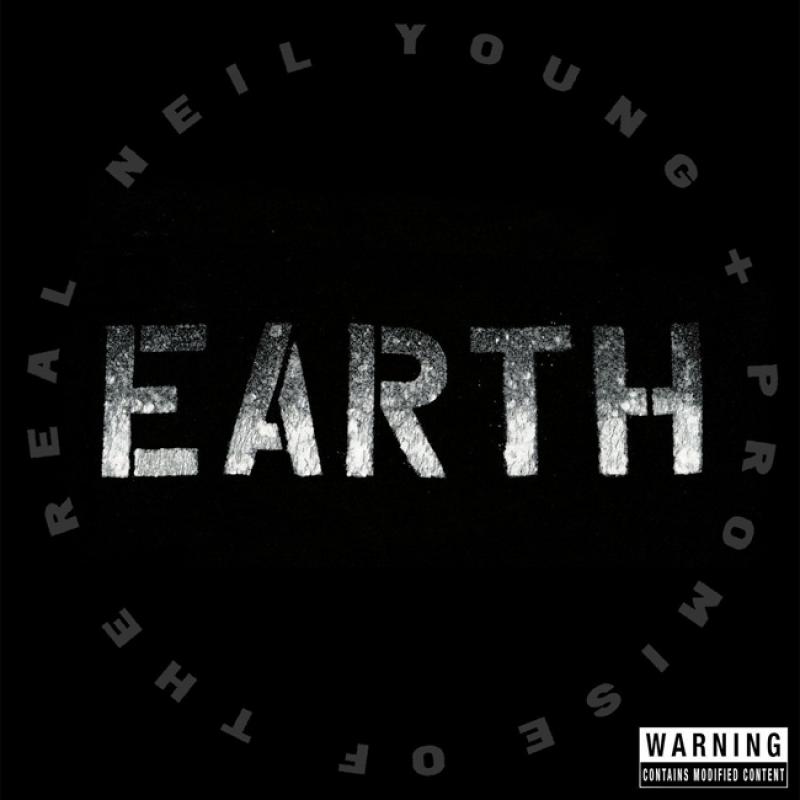 Neil keeps it homegrown
While many acts have deployed the live album as a stop-gap or an easy money-spinner, some of Neil Young's best work was recorded live – Rust Never Sleeps, Weld and Arc-Weld, Live at Massey Hall 1971, the enigmatic Time Fades Away and so on. As an artist who works spontaneously and intuitively, much of his studio work is effectively live anyway.
With Earth, Young has put a new spin on the live approach by picking a batch of songs from across his career, recorded onstage last year with backing band Promise of the Real (featuring Willie Nelson's sons Lukas and Micah), then piecing them together to form a loose concept album about ecology and nature. A key theme is protecting the environment from rapacious corporations like the biotech multinational Monsanto, previously targeted on his 2015 album The Monsanto Years. Several of its songs reappear here, including the title song and "Big Box", a saga of little people crushed by huge conglomerates. "Too big to fail, too rich for jail", coos an overdubbed chorus, satirically designed by Young to resemble the gormless gloop of TV commercials.
Out on his Northern California ranch, Young has long enjoyed a close rapport with nature and animals – he has a theory that particular animals represent human personality traits – and has made the distinctly Youngian decision to blend the Earth songs together using overdubs of assorted natural sounds. Thus at the beginning of a joyously swaggering "Country Home" you get cackling crows and roosters, and squawking ducks at the end. A brilliantly macabre take of "Vampire Blues" (from 1974's On the Beach), with caustic anti-oil company lines like "I'm a black bat baby, I need my high octane", concludes with whinnying horses. The rocking-chair reverie of "Wolf Moon" is adorned with howling wolves, crashing waves and chirruping insects.
This might strike some as ludicrous, but fortunately the performances are powerful enough to obliterate most doubts. That may be under a tirade of decibels (as in a bounding, roaring "People Want to Hear About Love" or an immense "Love and Only Love", even if the latter overstays its welcome by at least 10 minutes), or by some haunting acoustic playing, as on a spectral "After the Gold Rush" or a toe-curlingly gorgeous "Human Highway". At 70, Young is still blazing a unique comet-trail.