CD: Neil Young + Promise of the Real - Paradox |

reviews, news & interviews
CD: Neil Young + Promise of the Real - Paradox
CD: Neil Young + Promise of the Real - Paradox
Weak soundtrack album lets Neil Young down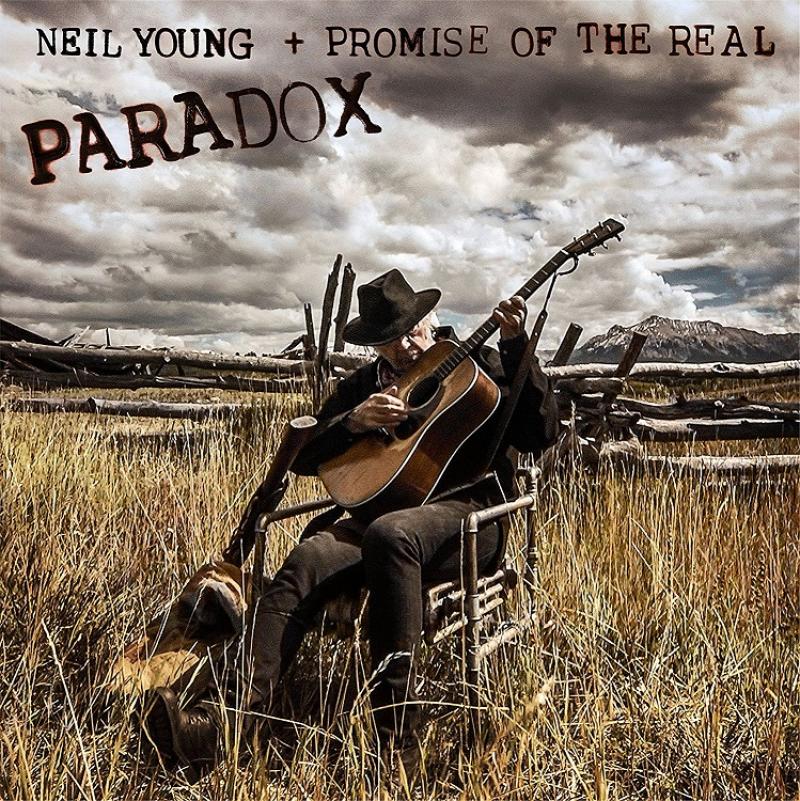 Neil Young, ageing rock cowboy
Paradox is a strange stoner Western directed by Neil Young's partner Daryl Hannah. You can see it on Netflix. The soundtrack is by Neil Young and his now regular band, Promise of the Real, which includes two of Willie Nelson's sons, Micah and Lukas.
Members of the band and Young play themselves in the film, or at least play roles that seem inspired by their fantasies of themselves as figures of the old Wild West. The film is a mess, and sometimes feels like little more than a string of fanciful promos. The soundtrack is perhaps most interesting as a manifestation of the way in which
rock
myths overlap with those of the classic
Western
– gunslingers and rock musicians incarnating a rather worn image of the outsider and outlaw.
In spite of the label "original music", the soundtrack features some re-treads of earlier tracks, the passionate lament for the fate of the Native Americans, "Pocahontas", a classic from Rust Never Sleeps (1979), and a slightly more acoustic version of the title track from 2016 album Peace Trail. There is a sweet and mournful Willie Nelson cover, "Angels Flying Too Close to the Ground", a stripped-down and underwhelming version of Leadbelly's "How Long", an almost embarrassing version of "Happy Together", the 1967 hit by the Turtles, and a throwaway homage to bluesman Jimmy Reed, with his well-worn track "Baby What Do You Want Me To Do?"
Whenever Neil Young sings, and he doesn't do much of it here, the charm of his sweet voice, strangely unaffected by age, comes through as always; it's there on an acoustic version of "Tumbleweed", with ukulele accompaniment, a song which featured in the Deluxe Edition of Storytone (2014). But the version here has none of the magic of the unusual orchestral version he recorded for the same album. There are moody instrumental passages, most of them little more than cues. "Running With the Silver Eagle" boasts some soulful harmonica, but truth be told, this is an album for Neil Young completists only.
Truth be told, this is an album for Neil Young completists only
rating
Share this article