CD: The Residents - The Ghost of Hope |

reviews, news & interviews
CD: The Residents - The Ghost of Hope
CD: The Residents - The Ghost of Hope
Perennial American masters of strangeness give a bizarre history lesson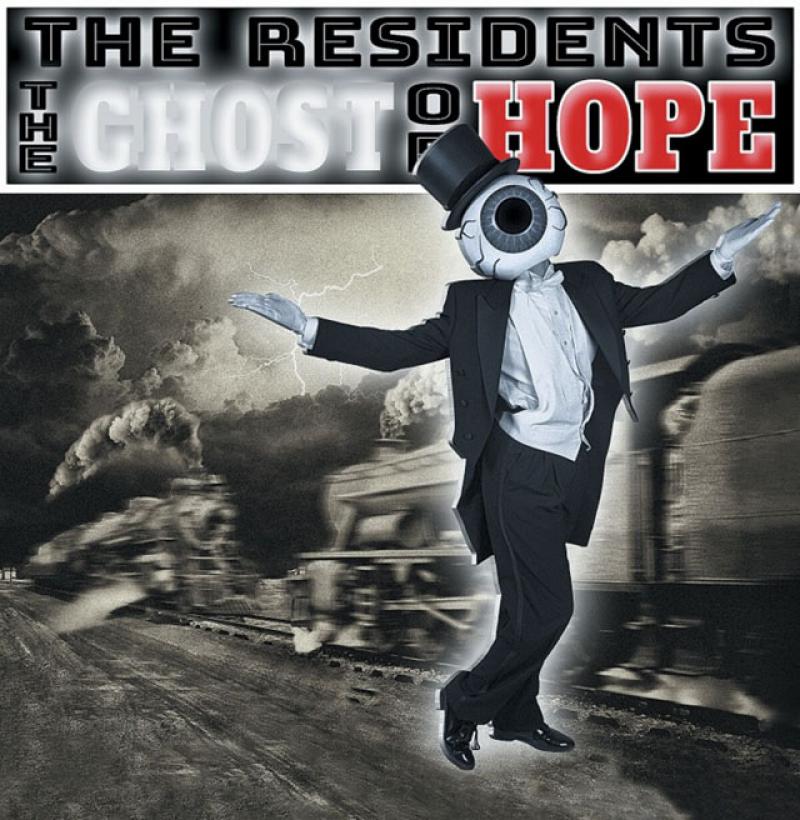 Taking the eye train...
The Residents' famous fusion of Fred Astaire's most dapper top hat'n'tails look with a giant eyeball head is a masterpiece of surreal imagery. The subversive California outfit, who've been going for over 40 years, have regularly veered into other visual identities, but it's their classic monocular showman who appears on the front of the latest album.
However, if their image is well-known, The Residents' music is less loved. Even alternative sorts tend to enjoy their conceptual direction more than the sounds. Much of The Residents' appeal lies in their talent for anarchic satire and deconstructive showmanship, from their notorious The Third Reich'n'Roll album in 1976, a mockery of the relationship between pop and consumer culture, to the 2008 YouTube project/album The Bunny Boy, an oddball investigation of the power of the internet (possibly!). The Ghost of Hope is more straightforward, containing seven songs about late 19th-early 20th century train crashes.
Arriving in a CD booklet that details the pertinent collisions, the lyrics are not for the faint-hearted, containing references to "boiling human flesh" and lines such as "Mrs Folwell's brains were scattered down the track". The music, meanwhile, runs a wild jaunt through styles, often in the same song, with the predominant ambiance being a sinister nursery rhyme dirge, interspersed with poetic lyrics, dialogue, strings and galloping guitar, from the double-tracked country'n'western synth-pop of opener "Horrors of the Night" to the Middle Eastern-sounding "Train vs Elephant" (based on an event that took place in Malaya in 1894!).
The album is undoubtedly a metaphor for something, but what? Perhaps it concerns the manner in which humanity rushes heedless towards all innovation, with little regard for the catastrophes waiting in the wings. As ever with The Residents, it's a thought-provoking and intriguing art project brought to musical life in suitably abject style. Whether anyone but hardcore fans will listen to it more than once, is open to question.
Watch The Residents' trailer for The Ghost of Hope
The lyrics are not for the faint-hearted
rating
Explore topics
Share this article