CD: Rokia Traoré, Né So |

reviews, news & interviews
CD: Rokia Traoré, Né So
CD: Rokia Traoré, Né So
A Malian singer with a touch of vulnerability
Thursday, 11 February 2016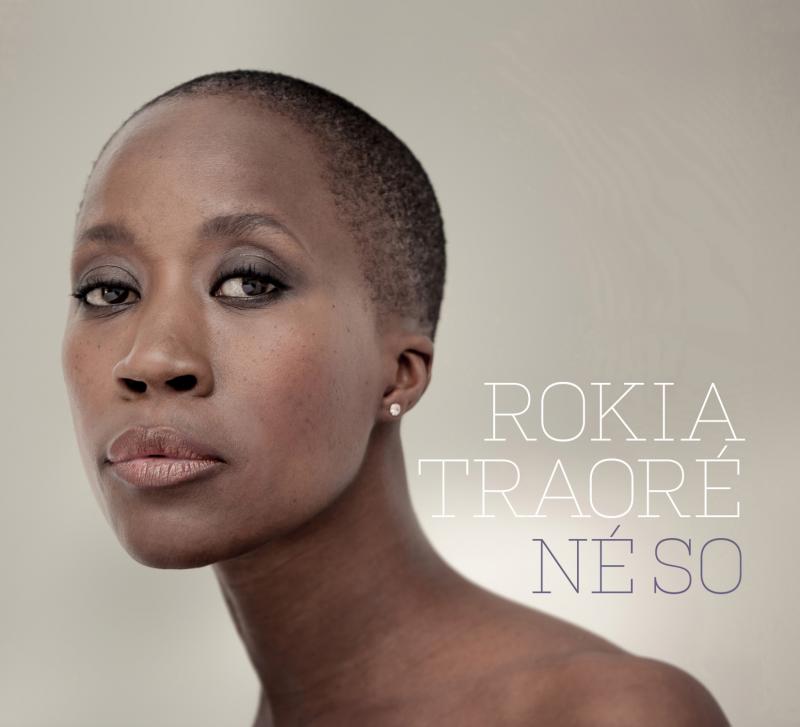 A different kind of soul: Rokia Traoré
The Malian music scene has always been dominated by the griot caste, the jalis who serve as historians, praise-singers and guardians of the tradition. Rokia Traoré, like Salif Keita, isn't a griot, but a member of the nobility. She is not bound by the same rules and expectations, and is free to take liberties that the servants of the great Manding heritage are not.
This is the second of her collaborations with producer John Parrish, the Bristol-based musician who has been both inspiration and studio helpmate to PJ Harvey for many years. Thankfully, and unlike some other producers who have migrated from rock to African music, Parrish avoids indie references, and brings to the work characteristic enabling modesty and a thorough appreciation of what makes Traoré's music distinctive.
The album is rich in tracks that feature the lilting Bambara rhythms that Traoré grew up with in her home town – somewhere between the more stately dances of the Manding griots and the lazy camel-walk of what has come to be known as desert blues. Parrish has found a texture that seamlessly matches the sweet avant-garde filigree of Italian guitarist Stefana Pilia and exquisite ngoni playing from Mamah Diabaté.
Rokia Traoré writes her own material, most of it in the Bambara language, and in tune with the tradition of artists from the region, the act of singing is never just about entertainment. These are calls to moral rectitude and action as in "Mayé", a song in praise of goodness and generosity, and "Kenia", which emphasises the importance of moral imperatives and intentions. The songs in French, "Amour" and "Tu voles", are more personal and evoke, in poetic language, the difficult emotional path she has been travelling.
Traoré has an instantly recognisable voice, although it has none of the typical majesty of griot praise singers like Kandia Kouyaté or the late Bako Dagnon. Her approach is tinged with a different kind of soul, characterised by subjectivity, a quality that reflects perhaps the influence of European and American culture. There is an edge of vulnerability to it and a touch of vibrato. When she embarks on the classic "Strange Fruit", there are tons of emotion, but her voice tips into awkward mannerisms that were displayed before, when she tackled but failed to bring anything new to the Gershwin song Billie Holiday made famous, "The Man I Love".
The standout track, perhaps, is "Kolokani" a beautiful and delicate hymn to her home town, where she is alone with her guitar, exhorting others to return to the source. Rokia Traoré's great strength lies in being connected to her native earth, while flying free and being herself.
The act of singing is never just about entertainment
rating
Share this article