CD: Roots Manuva - Bleeds |

reviews, news & interviews
CD: Roots Manuva - Bleeds
CD: Roots Manuva - Bleeds
The singular Londoner ages with style and raps the blues
Thursday, 22 October 2015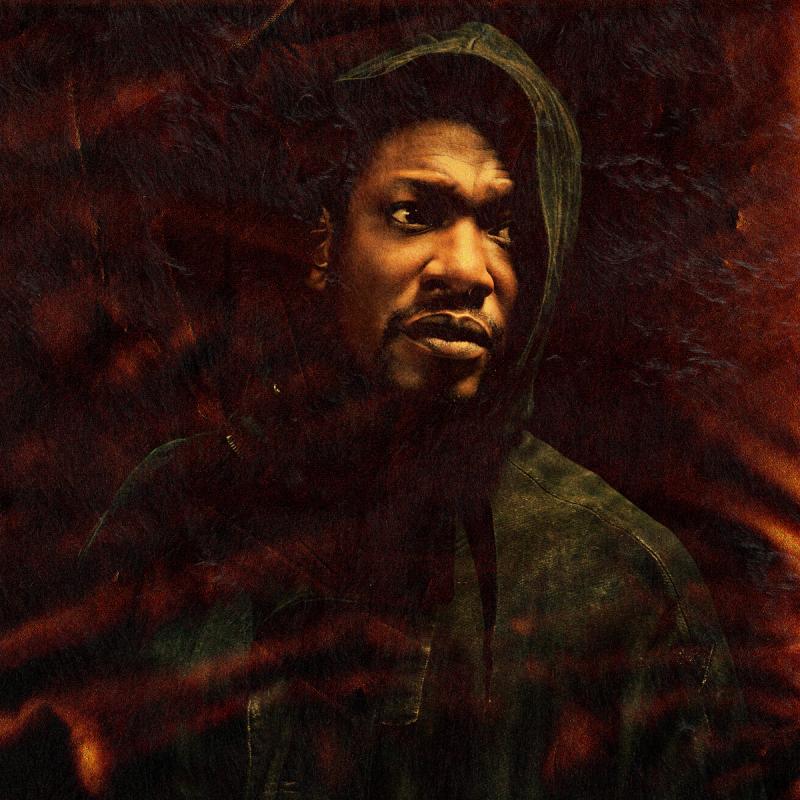 Self-professed armchair philosopher Roots Manuva
The world of Rodney Smith aka Roots Manuva often feels like a hermetic one. Despite his increasing elder statesman status the Stockwell-raised rapper, producer and visionary exists away from trends and scenes, a self-professed armchair philosopher, whose lyrics more often than not have the feel of internal dialogue, and whose music tends to the claustrophobic.
And so it is here: the real, outside world is often referenced, starting with the sociological mutterings of the opener, "Hard Bastards", but it always comes to you through Smith's thought processes, bounced back and forth in word games and constant reiteration, a rhyming illustration of his own struggling with ideas of rights and rewards, oppression and punishment.
His voice is as strong as ever, his baritone perhaps (like the patina of the album sleeve) a little cracked with age, so that it feels like he's rapping the blues sometimes – indeed he consciously plays on this with cracked, groaning tone to hilarious but peculiar effect on "Crying". His meandering thoughts and vocal undulations are are mostly deftly woven into something that resembles the glory days of trip-hop: a very British river of syrupy retro-rap beats and sound system bass in which melody and song structure are never far from the surface.
At its most intense – "Hard Bastards", the heart-stopping "I Know Your Face" and the soulful organs of the closer "Fighting For?" – this is a formula that works to unique and powerful effect, and reminds us that Smith is a songwriter as much as anything else. But he has always been at his best best at his most far out, and when he engages with the electronic Gothic of 21st-century trap-rap beats on "Me Up!" and "One Thing", the album is lifted into a whole other realm of creativity. This is a disc with gut-punchingly real expression shot through it – but, as ever with such a singular and hermetic vision, in some parts it requires the investment of a lot of time to feel it.