CD: Soulwax - Essential |

reviews, news & interviews
CD: Soulwax - Essential
CD: Soulwax - Essential
Belgian beat maestros return with a different approach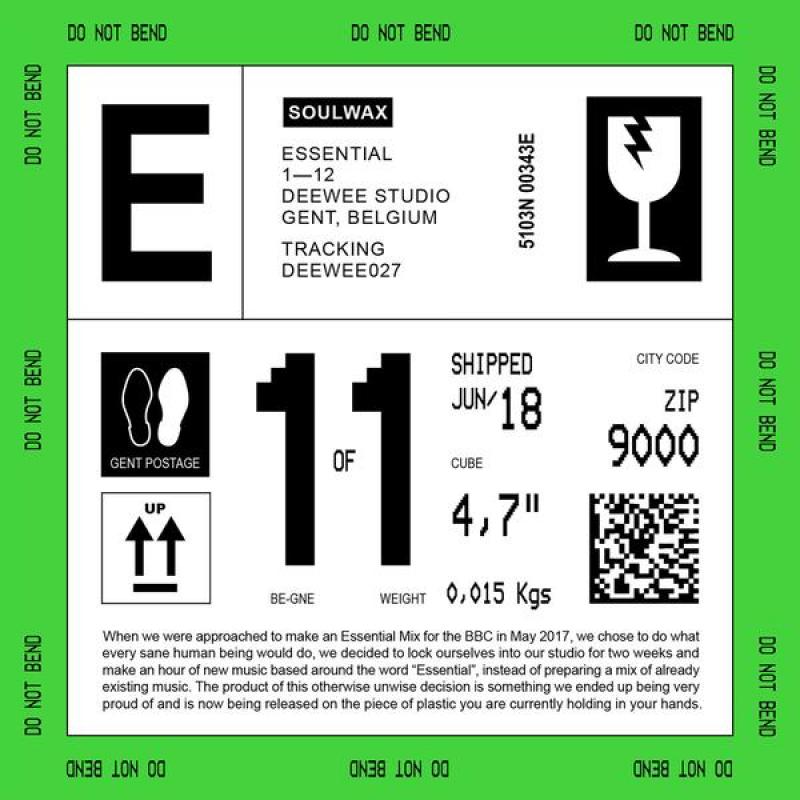 Originally recorded for Pete Tong's radio show, Essential now has a full release
It took Soulwax 12 years to release 2017's From Deewee, a triumphant one take clash of live drums and electronic wizardry. It's taken less than 12 months for their follow-up; at their current rate, we can expect another release sometime next weekend. As described in an opening voice-over, this is an "essential mix" equivalent to a mixtape, originally created for a BBC Radio 1 session. However, instead of putting together their favourite songs, the band decided to write and record original material over a two-week period – but is this enough time to create a worthy successor?
The songs are labelled "Essential One" to "Essential Twelve", and certainly stick to their assigned mission. Distinguishing between tracks is sometimes as hard audibly as it is by title, with most building layers from the bass drum up. The word "essential" is thrown about with careless abandon, only occasionally interjected with lyrics following a similar theme. With pumping beats and monotonous leads, this is an album more at home in techno Euro-clubs than hipster listening parties.
Soulwax have never been ones to stick to type, and Essential will disappoint some wishing for a repeat of Deewee's live vibes. However, even if techno isn't your scene, there's still a strange magic in the repetitive rhythms. The band's strength has always been their ability find hypnotic melody in their beats, and although this doesn't reach the heights of Deewee's three live drummers, the groove is most definitely going to get you.
The mixtape concept is an interesting one, but it's the tracks that stray from the path that shine brightest. Single "Essential Four" is as irresistible as Soulwax's best, while "Ten" is a dark, expansive soundscape of arpeggiated pads straight from Blade Runner. There's also a healthy dose of humour on the album, from the playful riffs and cowbells of "Eight" to the entirety of "Five", which could convince someone ten years sober that they're at the front end of a bad trip.
It's a shame that some of the less inspired tracks ("Six" and "Nine") are given such space while others like "Twelve" finish before their time. Perhaps the mixtape rule was too constrictive on style, or maybe the two-week period wasn't long enough; admittedly, it's far more likely just the opinion of someone more comfortable in a carpeted pub than a warehouse. If From Deewee was 10pm, Essential is 2.30am – the same talent, different raison d'être.
It's the tracks that stray from the path that shine brightest
rating
Share this article