CD: Venom - Storm the Gates |

reviews, news & interviews
CD: Venom - Storm the Gates
CD: Venom - Storm the Gates
Black metallists reconvene for some further ear damage
Wednesday, 09 January 2019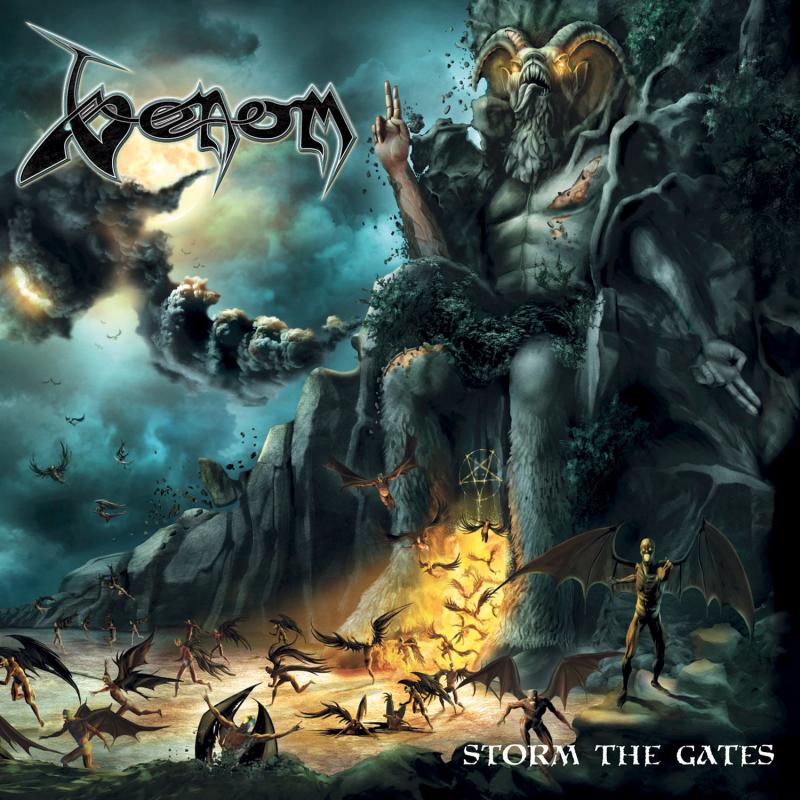 Venom: Still bringing death to false metal
"Hey you, motherfucker / What you looking at? / What a fucking loser / Acting like a twat." Yes indeed. Venom, the originators of black metal, are back to celebrate 40 years of disregarding taste and decency at every opportunity with their confrontational mash-up of metal, biker rock and punk and they've not mellowed one iota.
From "Bring Out Your Dead" all the way through to the title track, long-time band leader Cronos and more recent recruits guitarist Rage and drummer Dante (who have both actually been around for 10 years) take things by the scruff of the neck and don't let go until they're finished. Storm the Gates is moshpit-friendly stuff from start to finish, with mad riffing and high-speed drumming, accompanied by growling vocals that, more often than not, tip a hat to Motörhead – and given that it's been a couple of years since Lemmy left the pub, it's a noise that gives plenty to raise a smile and a glass of something alcoholic.
There may not be a great deal of variety on Venom's 15th album and first since From the Very Depths in 2015 but neither does it sound lame and dull. Loaded with adrenalin-heavy, lively drinking songs like "Dark Night (of the Soul)" and "We the Loud", Cronos and co know exactly who this album is aimed at and have no concern with commercial compromise at this stage in the band's journey. The volume is permanently set at 11 and the cares of everyday life are set to one side, buried under fierce riffing driven at a frantic pace.
So, if you had your fill of Mariah Carey and Jona Lewie for yet another year, maybe Storm the Gates is just the kick in the arse that you need to get your New Year mojo into gear.
The volume is permanently set at 11 and the cares of everyday life are set to one side, buried under fierce riffing driven at a frantic pace
rating
Explore topics
Share this article