CD: Waxahatchee - Ivy Tripp |

reviews, news & interviews
CD: Waxahatchee - Ivy Tripp
CD: Waxahatchee - Ivy Tripp
A lo-fi emotional rollercoaster from southern US indie rocker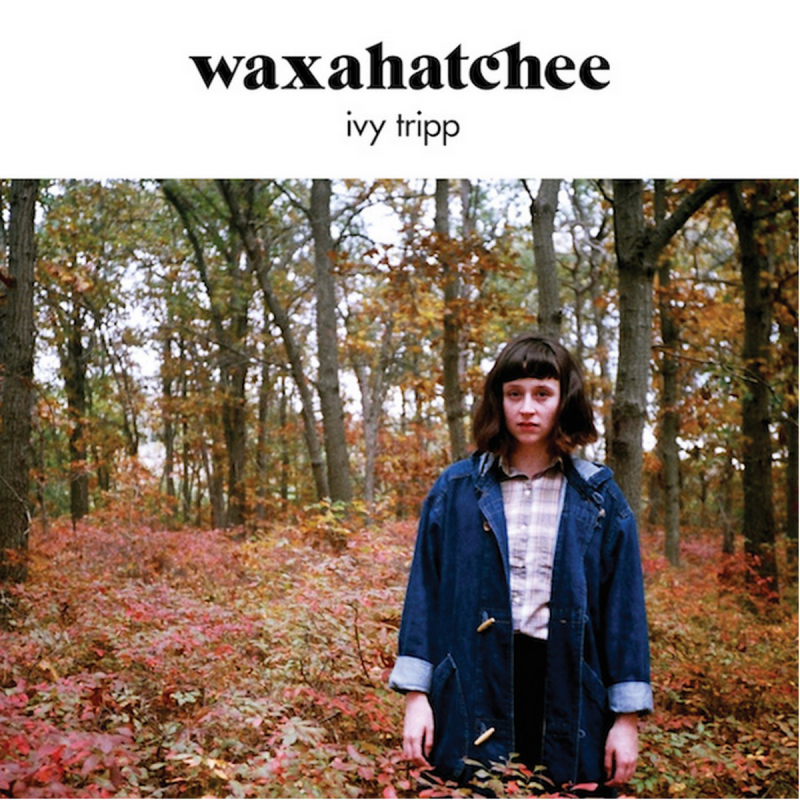 Waxahatchee: a startling musical range
The rich, knock-off church organ drone that opens Ivy Tripp disorientates from the off, while at the same time telling you all you need to know. It may have been the simplicity and directness of Katie Crutchfield's lyrical and composition style that drew me into the world of Waxahatchee – Crutchfield's solo project, a homage to the creek of the same name near her Alabama hometown – but that world itself was never simple.
The phrase "ivy tripp", Crutchfield has said in interviews, sums up a certain late-20s directionlessness, which probably already has its own word in German – but it's that drone, a cheap-sounding fog of late nights and cigarettes and ennui, that communicates that feeling more effectively than words.
That's not to suggest that Ivy Tripp is a depressing album: "Under a Rock" and "Poison", the two tracks that immediately follow the gorgeous dirge of album opener "Breathless", are a pair of bona fide indie pop hits that do more to sell the prospect of the full-band Waxahatchee tour coming up in June than cake and free puppies to all ticket holders would. Although these are indie pop hits that, in the case of the former – a song from the same stable as the sun-kissed "Coast to Coast from 2013's Cerulean Salt – open with the wonderfully specific "maybe you got your head caught in a ditch last night". Crutchfield's natural combination of diary-style candour, deadpan delivery and perfect comic timing, honed over two Waxahatchee albums as well as her previous bands, has never been stronger.
For an album just 38 minutes in length, Ivy Tripp covers a startling musical range: from the punk rock hedonism of "The Dirt" to the devastating "Half Moon", featuring just keyboard and Crutchfield's world-weary voice. Later tracks deploy drum machines and overdubbed vocals, yet retain the scrappy intimacy of home recordings – sometimes a little too scrappy, as on the misleadingly perky "La Loose"; but sometimes, as with "Air", perfectly balanced and room-filling and so, so sad. It's an emotional rollercoaster, and one that only gets better with every listen.
Overleaf: hear new single "Under A Rock"
Crutchfield's combination of diary-style candour, deadpan delivery and perfect comic timing has never been stronger
rating
Explore topics
Share this article