Chumbawamba, Leeds City Varieties |

reviews, news & interviews
Chumbawamba, Leeds City Varieties
Chumbawamba, Leeds City Varieties
Leeds's best-known anarchist combo bid the world farewell
Thursday, 01 November 2012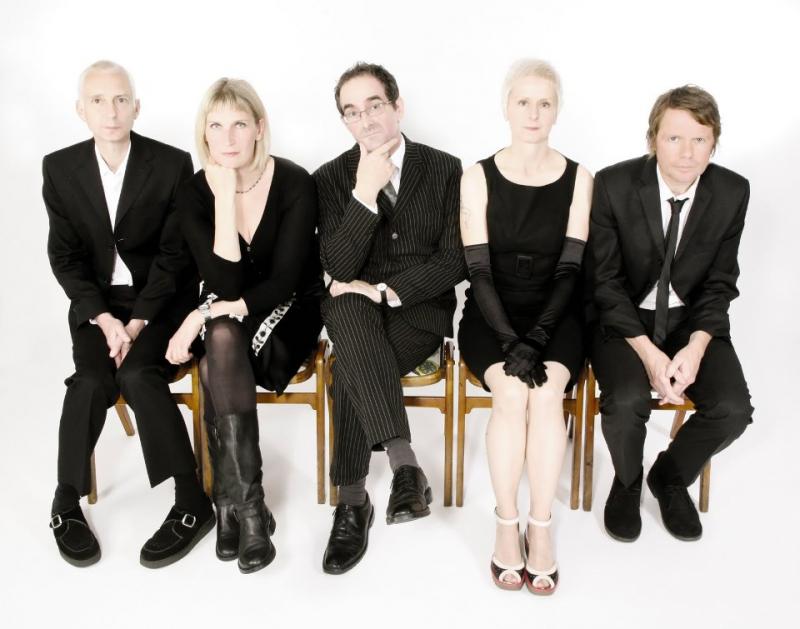 Chumbawamba: 'time to clear up the mess and move on'
And so, after 30 years, Chumbawamba are no more.
Leeds's finest issued an eloquent statement on their website back in July, confessing that "the rest of our lives got in the way and we couldn't commit the time and enthusiasm that the band demanded… being already involved in the stuff of life that wasn't the band." Many musicians keep going to embarrassing effect long past their sell-by dates, but this lot are still brilliantly accomplished performers – witty, energetic, engaging and sublimely musical, with a capella harmonies which make the hairs on your neck tingle.
Near the end of this final UK performance, frontman Boff Whalley bemoaned the fact that he was always the one to be phoned up for interviews when Billy Bragg was unavailable for comment, because "we sing about stuff that matters… We hope to leave a Chumbawamba-shaped hole which young musicians can fill." Then it was "Time for an anti-fascist song!", loud audience cheers and business as usual. Some audience members wore Margaret Thatcher and John Prescott facemasks. Which brought home the sad reality that so little contemporary music is actively political. Viewed from 2012, the early 1980s seem unbelievably distant. Alas, we now live in harsher, more brutal times, and the appositeness of so many of Chumbawamba's lyrics was striking.
One heckler shouted out 'Do you do funerals?' Whalley's instant response was 'We're doing one!'
This was an immaculately performed jewel of a gig. Held in the exquisite City Varieties Music Hall with no fancy stage effects, just a washing line pinned with t-shirts bearing political slogans, my favourite being "BONO - PAY YOUR TAX". Former Chumbawamba member Danbert Nobacon (famous for tipping water over John Prescott) opened proceedings, pointing out that the group had straddled the millennium and outlived several prime ministers. They opened with "Add Me", a catchy dissection of the evils of Facebook.
Other early highlights including Jude Abbott and Lou Watts's "A Stitch in Time" and a devastating performance of "Homophobia", an AIDS-era number which sadly hasn't lost much relevance. Imperceptibly, the acoustic slimmed-down band began to grow in size ; the magnificent Belinda O'Hooley (former Unthanks pianist and one half of O'Hooley and Tidow) appeared, along with former percussionist Harry Hamer and vocalist Alice Nutter, dressed as a nun and sporting a jumbo-sized crucifix. There were no weak links – the vocal arrangements were invariably elaborate and intonation was never an issue. In the second half, Dunstan Bruce and Paul Greco rejoined proceedings, the former giving us an exuberant take on this band's musical albatross, "Tubthumping".
Seventy-five-year old folk singer Roy Bailey contributed a touching lead vocal in a song written for him, after stating that he couldn't understand why the group were calling it a day. And when you heard them perform "Torturing James Hetfield", a savagely funny attack on the Metallica lead singer's desire to have his music used to crush the spirits of Guantanamo Bay prisoners, you knew exactly what he meant. One heckler shouted out "Do you do funerals?" Whalley's instant response was "We're doing one!" After several encores, including a wickedly witty rewrite of Paul McCartney's "Her Majesty", the downbeat mood had lifted. By now, the mood was more one of celebration than wake, and you hope desperately that this lot will re-unite at some point. We need Chumbawamba more than ever.
Watch Chumbawamba perform "Torturing James Hetfield"