Disc of the Day Celebrates 10 Years of Album Reviews |

reviews, news & interviews
Disc of the Day Celebrates 10 Years of Album Reviews
Disc of the Day Celebrates 10 Years of Album Reviews
Theartsdesk's daily music reviews section reaches a significant birthday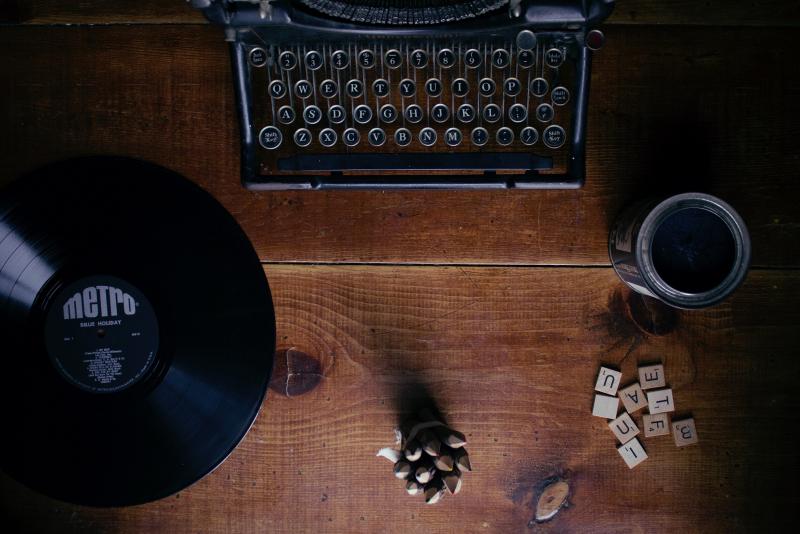 A decade of strong words on music
Ten years ago yesterday, on Monday 14th February 2011, one of theartsdesk's writers, Joe Muggs, reviewed an album called Paranormale Aktivitat, by an outfit called Zwischenwelt. It was the first ever Disc of the Day, a new slot inserted into theartsdesk's front page design, where it still resides today.
By the end of the year, we'd introduced the now-obligatory stars-out-of-five system, keeping in the swim with other reviewing media. Since then, Disc of the Day has covered approximately 2600 albums and, before
COVID
, when the tube trains were running, it gave me great pleasure to see those stars splashed on posters on the underground. People were paying attention.
Paranormale Aktivitat was an obscure album of abstract electro from Detroit. I know because I'm listening to its creepy weirdness right now for the first time. I am glad we covered it. It sets out the stall for Disc of the Day. Sure, within that first fortnight we'd reviewed new albums by Jessie J, Radiohead, The Human League and Liam Gallagher's now-defunct Beady Eye, but if you randomly checked in on Disc of the Day, you were just as likely to read about Zwischenwelt and all manner of other underground vanguard music. Still are.
I have overseen Disc of the Day for the whole of the last decade, commissioning theartsdesk's in-house team of music writers, week in, week out. There are now 23 of them, aged between their 20s and their 70s. Some focus on niche areas, from jazz to Scandinavian indie music, but others are as happy writing about Headie One as they are AC/DC. Together, I'd say – of course I would! – they represent one of the most formidable teams of music critics in the UK.
Over the decade we've seen the position of the album shift, both conceptually and commercially. In 2011 the format was already under siege from mass illegal downloading, while today's music lovers are more likely to engage with a Spotify playlist than a whole album by one artist. "Disc of the Day" was an outdated term before we even began but it nailed our colours to the mast. We love albums. There is still a place for them, whether as a broad canvas for an artist to fill with their ideas or as a scattershot collection of songs that somehow gel to create a whole. Whether we're slating it or praising it to the heavens, Disc of the Day has been immersing itself in many thousands of hours of new music as it appears, year in, year out. I hope we will continue to do so for as long as that music keeps on coming.
So, here's to Disc of the Day's 10th Birthday! To celebrate we have a week of pieces lined up. Do come back and have a read:
Tuesday 16th - 12 of our key writers choose their Album of the Decade.
Wednesday 17th – Stepping Outside My Comfort Zone – respected writer and film-maker (and co-creator of WOMAD!) Mark Kidel reflects on how reviewing for theartsdesk has pushed him into unexpected musical adventures.
Thursday 18th – Albums We Got Wrong – Disc of the Day's review panel occasionally, just very occasionally, makes mistakes. Here, we 'fess up!
Friday 19th – aptly, a closing piece by Joe Muggs, the writer behind the very first Disc of the Day review, and author of the oral history of sound system culture, Bass, Mids, Tops.
We love albums!
Share this article