Extract: Cher - Strong Enough |

reviews, news & interviews
Extract: Cher - Strong Enough
Extract: Cher - Strong Enough
An excerpt from a new book about Cher's 1975 US TV show, with an introduction by the author
Wednesday, 15 January 2014
Cher, looking the part, and then some
Cher was the multi-platform performer of her day, a singer, TV personality, cabaret artist, and Oscar-winning actress. She came up as the initially teenage half of pop duo Sonny & Cher (pictured below left) in the mid-Sixties with her partner (and later husband) Sonny Bono, hitting the charts with megahit "I Got You, Babe". The pair went on to helm a successful TV show in the early Seventies but when they split up Cher was given her own self-titled variety show in 1975.
New York journalist and writer
Josiah Howard
has focused on this in his new book
Cher: Strong Enough
. Below Howard tells
theartsdesk
about his reasons for writing the book, introducing an exclusive excerpt in which Cher first crosses paths with her future husband Gregg Allman.
Thomas H Green
"When I decided to write a book about Cher I made a conscious effort to try and write something different. The first question I asked myself was, 'What in the world is there new to talk about when you're talking about Cher?' Everyone already thinks they know everything there is to know about her. More than that, there were already several Cher biographies out there - the first two being released in 1975 - almost 40 years ago.
An in-depth examination of 1975's 29-episode Cher TV series seemed like a natural choice. I loved the show when I was a kid, it had rarely been talked about (many people didn't even know that Cher had her own TV series) and it was the perfect opportunity for me to talk not only about Cher, but about all of the other top performers of the Seventies that I loved; especially as they all worked with Cher on her show. Elton John, Tina Turner, Ray Charles, Michael Jackson, Bette Midler, Raquel Welch, Tatum O'Neal, Patti Labelle, Steve Martin, Jerry Lewis… the names just go on and on. Writing Cher: Strong Enough provided me with the opportunity to research, re-acquaint myself, and explore the history of the personalities I loved as a child.
"My first association with Cher came in 2008 when I was commissioned to write the program for her return to Caesars Palace in Las Vegas. I had a reputation for being able to write quickly and write about female entertainers - one of my earlier books Donna Summer: Her Life and Music put me on the map and was critically praised. The assignment for Cher was simple; just a brief 2,000-word career summation. But Cher liked it so much that she used it in her program (for her entire three-year Caesars run) as well as on her website, Twitter and Facebook pages.
"I think readers are going to come away from Cher: Strong Enough with a wealth of new information about Cher: I certainly did! Her personal life and travails are a part of the story - and that story is told by the people in her life, both personal and professional. But her defining career decisions (hosting her own TV show without Sonny!) and her enduring commitment to expanding on the early inroads made by Sonny & Cher are also pivotal. Cher remains an entertainment industry icon because she is both talented and shrewd. Cher: Strong Enough shines a light on that fascinating, multifaceted, undeniably special woman."
Overleaf: read Chapter 16 of Cher: Strong Enough, which features appearances by Gregg Allman, Carol Burnett and Dennis Weaver among others, and is gloriously Seventies throughout.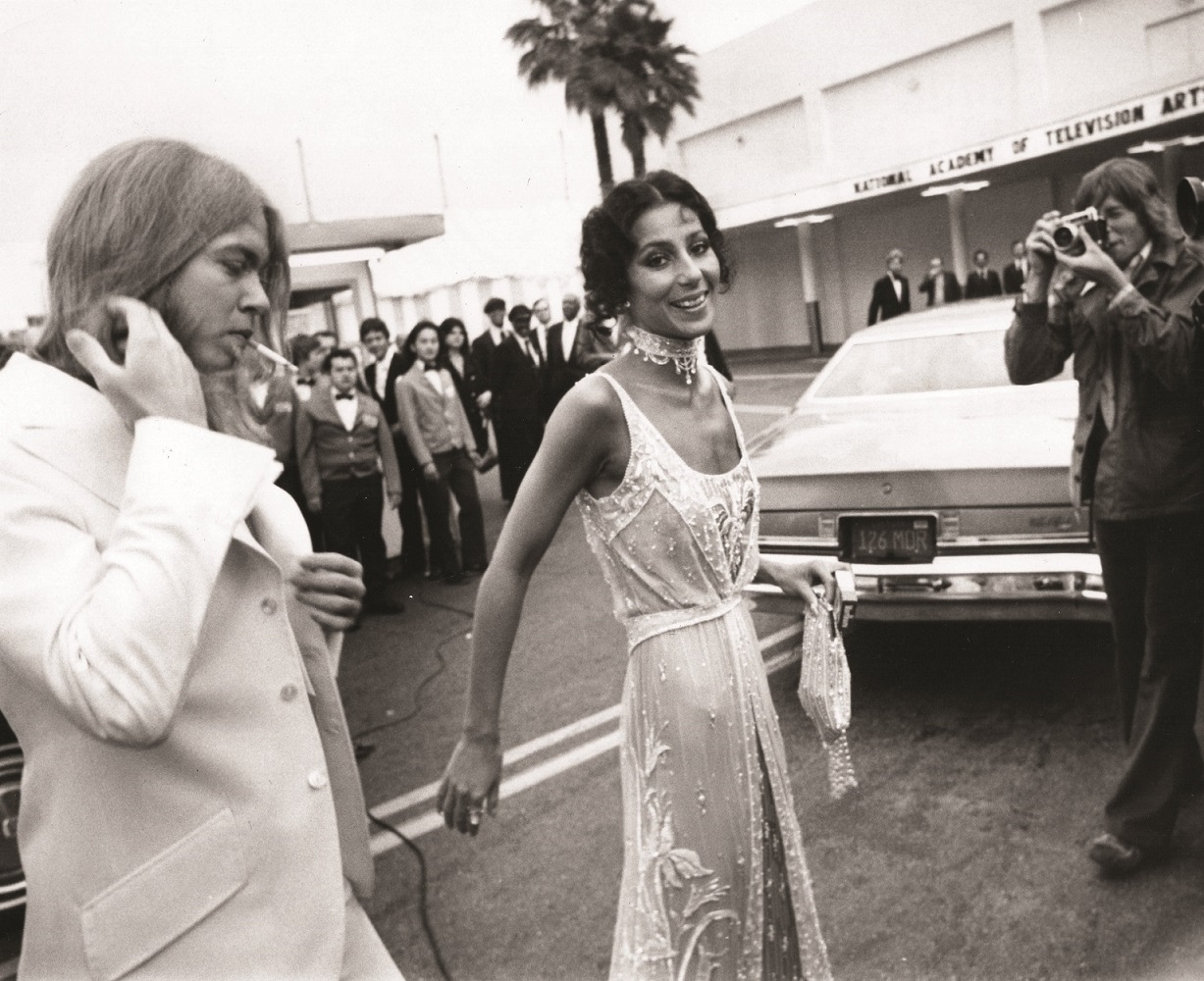 CHAPTER 16 - RAMBLIN' MAN
Cher show number thirteen, usually an unlucky number, is Cher's personal favorite. The reason: along with Carol Burnett - whom she introduced as "the person that I respect most on television" - and Dennis Weaver, the program's musical guest was Gregg Allman of the Allman Brothers Band. According to Gregg, he first met Cher on Jan 21, 1975 at Los Angeles' Troubadour nightclub (in The First Time Cher remembers the date as "at the end of '74"). At the time of their first meeting a provocatively posed - and shirtless - Gregg was leering out at passers-by from the cover of Rolling Stone. As Cher told it, she had gone to the Troubadour to see soul singer Etta James. Joining her that evening were Tatum O'Neal, David Geffen, her sister Georganne and her secretary Paulette. When James finished her set, Cher and her entourage stayed on and caught Allman's (unbilled) "jam," a performance he agreed to in the hopes of "tightening his chops" for an upcoming Allman Brothers Band tour.
Gregory Lenoir Allman (pictured above in May 1975 arriving at the Emmy Awards with Cher) was born on December 8, 1947 in Nashville, Tennessee. When he was two years old his father was killed by a hitchhiker. Early on Gregg displayed an interest in music and, after the family moved to Daytona Beach, Florida, he and his older brother Duane bounced around in several local bands before forming their own group. The original Allman Brothers Band line-up featured Duane Allman and Dickey Betts on guitar, Berry Oakley on bass, and Butch Trucks and Jai "Johanny" Johanson on drums. Gregg, a jack of all trades, took on the roles of lead vocalist, guitarist, and organ player. In 1972 Rolling Stone called the Allman Brothers Band "the best damned rock and roll band this country has produced in the past five years," and when the group went all the way to the No 2 spot on the Pop charts with "Ramblin' Man" (ironically held from the No 1 spot by Cher's "Half-Breed") they had hit the big time.
But Gregg's success was experienced in the shadow of tragedy. On October 29, 1971, his beloved brother Duane died in a motorcycle accident: he was 24. Little more than a year later, on November 11, 1972, Allman Brothers bassist Berry Oakley, 23, also perished in a motorcycle accident - just three blocks away from the spot where Duane was killed. The two, almost back-to-back dreadful events shook Gregg to his core and, as it would turn out, had a profoundly debilitating effect on him. Even so, the heartbreaking cards that life dealt Gregg didn't stop him and the Allman Brothers Band from recording, continuing to tour, or keep Gregg from releasing a solo album - 1973's critically acclaimed Laidback. "I remember it today like it was yesterday," Allman told an interviewer 35 years after his big brother's death. "But I knew he would want me to keep going. So that's what I did." (Duane Allman's legacy lives on. In 2003 Rolling Stone cited him at No 2 on their "100 Greatest Guitarists of all Time List." The virtuoso guitarist was placed one step behind Jimi Hendrix and one step in front of BB King.) "I looked at Cher and she looked like an Egyptian goddess," Allman told Viva about his and Cher's first encounter. "She stuck out her hand and her fingernails were about three inches long; boy was I hot to trot!" Following their introduction, Gregg had one of his friends give Cher a note. It read: "I only came here for two nights, but if you'll come back tomorrow, I'll play another night." The note also had Gregg's phone number on it.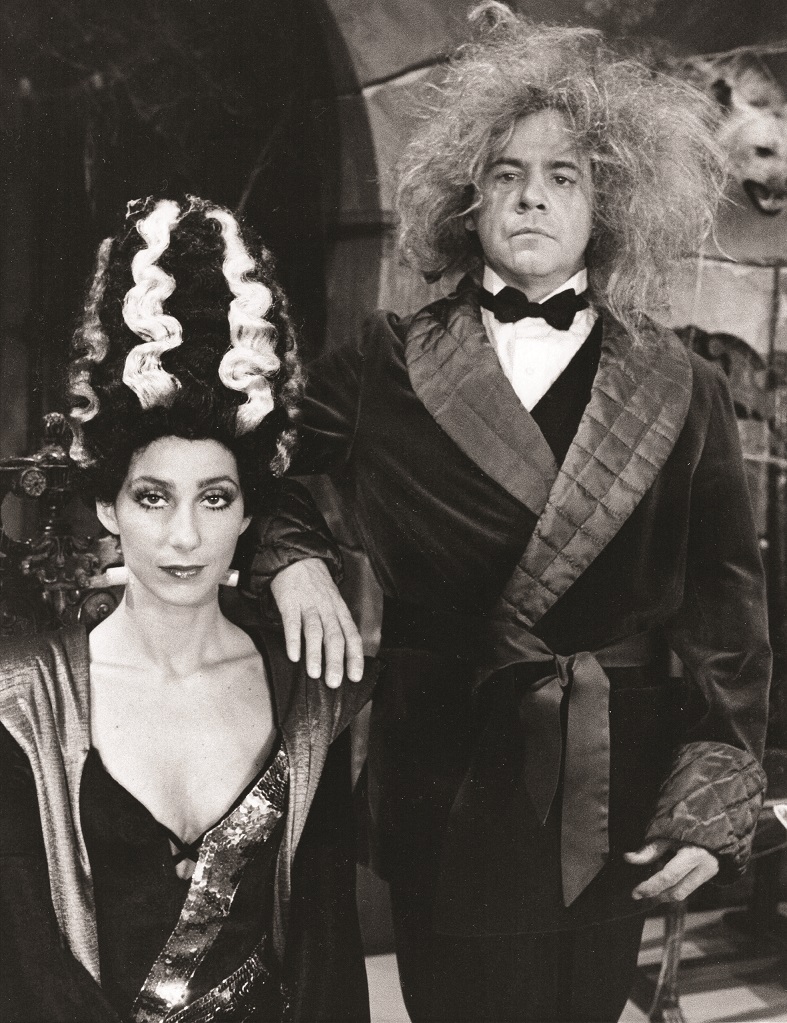 "When Gregg came to the house to pick me up, I came down the stairs and saw him looking at himself in the mirror," Cher recalled. "I said, 'Hey, you look great to me.' And he mumbled, 'I was just checking something… I wasn't really looking at myself.' I'll never forget it." And neither would Gregg, especially as their first date didn't go as planned. "Everything was just awful," Cher later recalled. "He took me to Dino's on the Sunset Strip where it's really dark, and started to suck my fingers. And I thought, 'Wait a minute; back up.' I said, 'Why are you doing this?' Next he asked me to go with him while he met some guy [Edgar Winter of the Edgar Winter Group], but first he wanted to change his clothes, which he did every 10 minutes. So we split, and a while later [at a party that Laugh-In comedian and self-confessed heroin addict Judy Carne was throwing] he started to kiss me. I just said the dumbest thing; I said 'I'm not that kind of girl.' I have no idea where the hell that came from. I just ran out the door. I told him not to bother to show me the way. 'Catch you later, nice meeting you, you're a terrific guy, so long.' And I split."
Allman's story was similar. "We went out to Dino's and we didn't say nothing to each other, absolutely nothing. I mean it was just the most mediocre trip you've ever fuckin' thought about. I grabbed hold of her little finger and put it in my mouth and it was just too much, too fast for her, you know. She said, 'Now why don't we just go.' So I said, 'Okay let's go'." But Gregg also admitted that after that night he was determined to "conquer" Cher. Another phone call was made and another date arranged. "On our second date we were walking down the street and I said, 'Goddamn it, I can't think of nothing to say to you, man, nothing.' And she said that she was thinking about the same damn thing. And I said, 'Why don't we just give it a break and go dance.' So we went to the Candy Store, which was [a private Beverly Hills disco] and danced our asses off. And we had a good time, and from there we went home and made love." (In his 2012 memoir My Cross to Bear Allman wrote that Cher "ripped [his] clothes off" and initiated their first sexual encounter. "She was hot to trot. I later read that she said I was one of her best lovers. That made me feel good. I'm not particularly well endowed but I know how to use it!").
Although Allman's formal introduction to the public as Cher's new romantic partner came earlier in the year, via the March 8 edition of The National Star, which featured a composite photo of the two under the caption "Cher… Meet Her New Love," paparazzi photos of the two at an endless number of "in" places like the Rainbow Grill, Bistro, La Scala, Luau, The Palm, Tana's, Roys, Dar Maghreb and Chasen's - all in LA - brought the point home more powerfully. During a visit to Starwood to see the Swedish rock band Blue Swede (best known for their No 1 hit "Hooked on a Feeling") Cher even hopped onstage with Gregg and the band and performed a rousing impromptu version of her hit "Half-Breed" - before an unsuspecting and dumbstruck crowd.
At the time Cher was also seen outside the safe confines of Hollywood with Gregg. During a rare break in taping, she flew to Macon, Georgia to spend a few days with him. The couple was spotted holding hands at Macon's upscale Bistro restaurant. They also went dancing, cruised around town in Gregg's cream-colored Corvette, and visited Gregg's local hangouts. An impromptu performance of "Proud Mary" at the decidedly downscale Uncle Sam's Roadhouse made headlines. "Gregg always hangs out here," said the club's manager Ev Courson at the time. "When he walked in with Cher people did a double-take. They weren't really sure it was her because all those celebrities look smaller in real life and she wasn't wearing any make-up." But when she took to the stage the club's revelers almost dropped their drinks. "Once she started to sing there was no doubt in anyone's mind," said Courson. "It was definitely Cher."
Gregg Allman's appearance on Cher was an important one. Although he was now, via Cher, a familiar face in newspapers and magazines, most Americans (especially prime-time television watchers) weren't quite sure what he did - or, for that matter, if he was even talented. On the show Allman did a mesmerizing live rendition of the melancholy "Midnight Rider" that was cleverly edited together with a provocative routine performed by Cher and the Dee Dee Wood Dancers. "Midnight Rider" showcased Allman's distinct and soulful voice - "a drawling, whiskey-flavored sound," surmised Rolling Stone - and made clear that he was worthy of the praise that swirled around him. A singer not a screamer - or, for that matter, even a showman - Allman, it was abundantly clear, was a gifted musician, one of those performers who seemed to be doing what they were born to do.
Concludes overleaf
But not everyone thought so. "I remember that segment well," recalls Dee Dee Wood. "When we were taping, I swear to you, not one of us could understand a word that Gregg was singing. We kept looking at each other like, 'What the hell is going on here?' But we had to do it. We had to go ahead and tape Gregg and his segment exactly the way he did it. Cher wanted him on the show and that was that." George Schlatter, too, remained unimpressed with Allman. "Cher wanted Gregg on the show. It was very, very important to her. She got to perform with someone she was in love with and someone whose music she liked and respected. But I must admit, Allman never really did light my fire. I just didn't get him or his and Cher's relationship." Lee Miller is the most up-front about Allman's appearance at CBS Television City. "Gregg was only important to the people who worked on Cher because he was important to Cher. I remember him being very nice and very pleasant, he was not a problem at all, but he was only booked on the show because Cher insisted. No one else - and I mean no one - not the Cher show staff, not the sponsors, not the CBS executives, thought it was a good idea."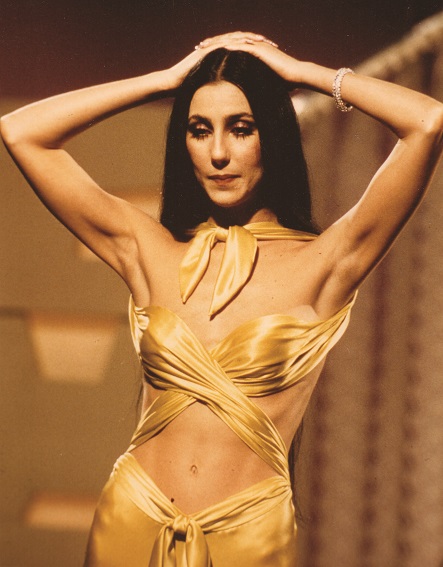 On Cher Allman also performed a spirited duet with Cher (Gregg at the organ, Cher singing and dancing by his side) of the 1965 Fontella Bass and Bobby McClure soul favorite "Don't Mess Up a Good Thing" - a tune included on 1974's Gregg Allman Live. "Our relationship makes me feel at peace and that makes all the work for my TV show easier to bear," Cher said at the time. "Gregg is so easy to get along with. He's patient and lets me be myself. We have an equal relationship. I didn't have that kind of relationship with Sonny."
Someone who wasn't at "peace" with the Cher/Allman relationship was a female stagehand who worked on her series. "Gregg and Cher were so fucking in love that it made me sick," admits the source who, enviously, watched Gregg and Cher's relationship blossom. "They were always together. He came with her to rehearsals and tapings and they would often have lunch in her dressing room. At the time Gregg was really hot and I was young and was a huge Allman Brothers fan. I thought, 'That bitch has it all.' She got out from underneath Sonny, she was gorgeous, she was talented, and now she was in a passionate romance with Gregg Allman. I wanted to kill her!"
"Special Guest Star" Carol Burnett was also a guest on show number 13 (in a trade-off Cher agreed to appear on Burnett's show later in the year). Burnett and Cher first met in 1967 when Sonny and Cher appeared on her show. Later, they shared a studio at CBS, and on one occasion, when Cher was unavailable, Burnett took Chastity, along with her own daughters, to the circus. Burnett's elevated status at CBS was reflected by both her dressing room - she had one of the two largest (All in the Family's Carroll O'Connor had the other) - and by the fact that, unlike most guests who appeared on Cher, she received a personally embossed faux-leather Cher show script. In "The $24,663.89 Pyramid", a take on the $10,000 Pyramid game show, Burnett appeared as a contestant, with Cher playing an over-confident starlet, and Dennis Weaver as the game-show host. In "Shirley Holmes and Wanda" Burnett played Dr Wanda, Cher played detective Shirley Holmes, and Dennis Weaver played a turn-of-the-century barrister who has reported a double murder. A blackout in which Cher dressed as Burnett (red bobbed wig, pleated dress, hands in pockets) and Burnett dressed as Cher (long black wig, low-cut sequined gown, showgirl makeup) was funny.
CAROL: [As Cher] Hey, listen, you guys, just sit there and be cool, stay loose, mellow out, and I'll be back in a very far-out minute.
CHER : [As Carol] Well, golly gee, just wait a second. You didn't say anything about Harvey or nifty little Vicki, and gosh, gee whizz, there might be some questions from the audience and you didn't sign my book or anything.
"Although no one knew it, Cher and Carol were the exact same size and could wear each other's clothes," says Ret Turner. "For instance, if we were doing an Elizabethan sketch and Bob had already done something for The Carol Burnett Show, we would just pull it from wardrobe and use it on Cher. That's exactly what we did for the blackout - they just wore each other's clothes!"
In the latter part of the '60s, Dennis Weaver was familiar to TV viewers via his Emmy-winning supporting role on one of television's most popular shows, Gunsmoke. In the '70s Weaver, an outspoken conservationist, spiritualist and humanitarian, was both the star of his own series McCloud, the face of BankAmericard (later Visa), and president of SAG, the Screen Actor's Guild. He also was a budding country music singer. On the show Weaver played a not too bright turn-of-the-century barrister, and sang "Prairie Dog Blues" from his album One More Road. "I enjoy singing, it's just another way to express myself," explained Weaver at the time, and although he never released a song that charted, on Cher, with two fetching female Dee Dee Wood dancers by his side, he appeared both competent and agreeable. "The Legendary Ladies of the Silver Screen" production number was the show's finale. It began with Cher and Burnett as "themselves" on a backstage set. Through song - the Billy Barnes and Earl Brown-written "Ladies of the Silver Screen" - they sang the story of two once-heralded but now has-been stars, Lily Lamont (Carol) and Vera Duveen (Cher). Five different costumes and four different sets illustrated their tale spectacularly. As children - "The Little Darlings" - Cher and Burnett, dressed in pigtails and bloomers, sang "I'm Following You" while doing a tap dance. As members of an all-girl band - "Vera and Lil's Band of Thrills" - the two don flapper garb, sing "Nagasaki," and play instruments, including a sax, trombone, bass and trumpet. As patriotic "war girls" they are driven onto a giant flag-bound set in a Jeep and perform the '40s Johnny Mercer hit "GI Jive". (When a bomb explodes, they emerge, covered in soot, and wearing dirty versions of their earlier '40s girl garb.) For the finale, as their current-day selves swathed in sequins, jewels, and furs, Cher and Burnett sing Barnes and Brown's "Lonely at the Top" (inspired by Mame's "Bosom Buddies"), a tune heavy with bitchy repartee and double entendres. The finale closed with a chroma key composite shot (reminiscent of those used on The Sonny and Cher Comedy Hour) in which all the different Carols and Chers - the children, the band singers, the war girls, and the legendary ladies - take their bows.
Cher opened the hour with Stevie Wonder's "For Once in My Life", a tune that - with its lyrics "For once in my life I've found someone who needs me / Someone I've needed so long" - appeared to be a direct acknowledgement of her newfound romance with program guest Gregg Allman. She followed the number with a monologue about the retinue of beauty professionals that "put her together" each week. During the hour she also performed "Geronimo's Cadillac" (her latest single) in front of a giant blow-up of her newest album cover, Stars (the script for this episode indicates that Cher originally planned to sing the song live with an interpretive vocal introduction, but later chose to lip synch), and reprised "Saturday Night," in which she talked about a "bummer" masquerade party.
Cher, who had arrived by herself at CBS Television City at 8.45am the day she taped show number 13 (and parts of show number 14), exited the studio a full 16 hours later at 1.20am. On her way out she was spotted in jeans and a tee-shirt looking weary, but happily holding hands with Gregg Allman. Helming your very own solo variety series was indeed, it seemed, a full-time job.
Watch the opening six minutes of Cher, episode 13, including her rendition of Stevie Wonder's "For Once In My Life"