Maximo Park, Saint Luke's and the Winged Ox, Glasgow - indie veterans still have fire in their bellies |

reviews, news & interviews
Maximo Park, Saint Luke's and the Winged Ox, Glasgow - indie veterans still have fire in their bellies
Maximo Park, Saint Luke's and the Winged Ox, Glasgow - indie veterans still have fire in their bellies
A new line-up and album seems to have rejuvenated the artful rockers
Wednesday, 13 October 2021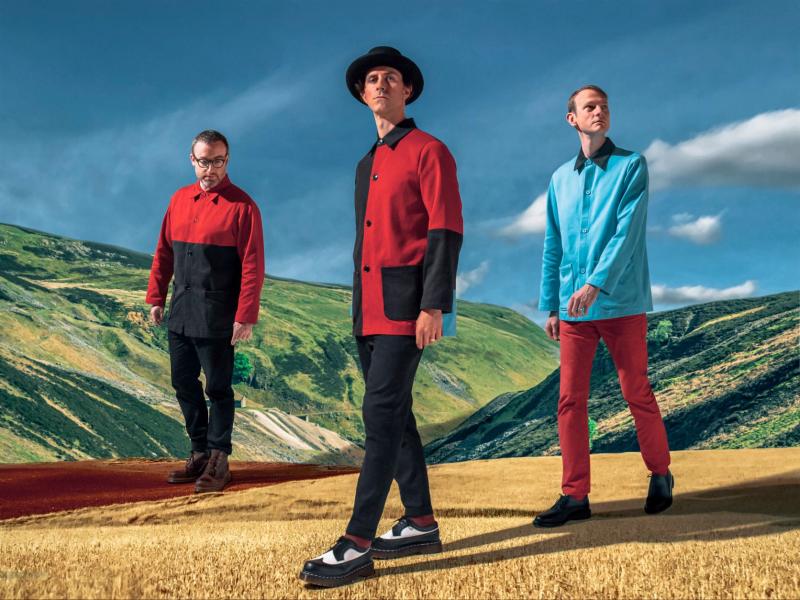 Maximo Park are still going strong
Time waits for no band, as Maximo Park's lively singer Paul Smith opined early into his band's set. "I am young and I am lost" he declared during "The Coast Is Always Changing"'s jangly guitar-pop, before drily admitting afterwards that he might have to retire those words soon enough.
It's over 20 years now since Maximo Park emerged as the thinking man's
indie
rockers, all bursts of energy and romantic lyricism, and two of the quintet have departed along the way, in the shape of bassist Archis Tiki and keyboardist Lukas Wooller.
Yet the albums and tours have continued regularly, save for the obligatory coronavirus halt. It might have been a few years now since they could sell out the nearby Barrowland in Glasgow, but watching the fivesome perform at a busy St Lukes, a revamped church location that's a good fit for indie bands with whimsy, it was strikingly obvious why they have been able to endure so comfortably. Firstly, there is Smith, the hat wearing frontman. Clad in an evenly divided red and black shirt, as if the Batman villain Two Face had plumped for an indie career, he is an engaging centrepoint for the group to revolve around. He no longer leaps around with the vigour of old, instead coiling himself around the stage in a more subtle manner, with a spasm here, or a jerking glance there. It's theatrical, but enjoyably so.
His voice too remains in good shape, as does his regular chat with the crowd, and even his attempt at a Scottish accent proved passable. He was at his best though, when given material to work with that carried a chip on the shoulder as well as a romantic notion in the heart. For all the indie pop charm of, say, "Books From Boxes", it was the angry state of the nation bark of "The National Health", or the dirty riff pulsing throughout "Placeholder" that let both the band's music carry some heft, and offered Smith an outlet to engage himself fully, aided by the muscular rhythms from drummer Tom English.
Not all of their material worked as well early on, with the rather flimsy synth driven "Baby, Sleep" too subdued and "The Hero" trying, and failing to find an emphatic enough groove. Yet the band themselves worked their 80 minute set upwards, increasing with both pace and power as it progressed.
Material from this year's album "Nature Always Wins" often showed sharpness too, from the rather loping tune underpinning "Child of the Flatlands" to a spikey "Ardour", with keyboardist Jemma Freese taking on additional vocals in the absence of Pauline Murray, who provided them on record. Freese herself bounced around consistently like she had springs in her shoes, and the whole band seem to have a renewed purpose about themselves.
That energy rattled through their big hitters of a typically bouncing "Our Velocity" and full-throated "Apply Some Pressure", but this was a set with enthusiasm throughout, not just on past favourites. A band aging with grace, but still possessing fire too.