Music Reissues Weekly: Klar!80 - celebrating Düsseldorf's early Eighties underground |

reviews, news & interviews
Music Reissues Weekly: Klar!80 - celebrating Düsseldorf's early Eighties underground
Music Reissues Weekly: Klar!80 - celebrating Düsseldorf's early Eighties underground
Cassette-only obscurities are rescued from the margins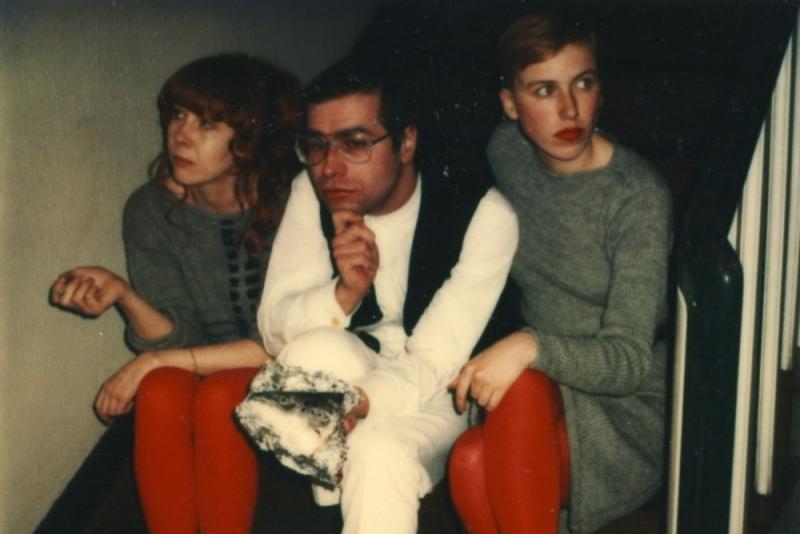 Blässe: amongst the stars collected on 'Klar!80 - Ein Kassettenlabel aus Düsseldorf 1980-1982'
Düsseldorf's most famous band is Kraftwerk. Neu!, La Düsseldorf, and, a little later, D.A.F also helped mark-out the west German city as the home of musical boundary pushers – folks doing their own thing. Fellow Düsseldorf residents Die Toten Hosen took a different musical tack, but were as individualistic as those lumped in with Krautrock or kosmiche music. And where there's the known, there's also the unknown.
In this spirit, Klar!80 - Ein Kassettenlabel aus Düsseldorf 1980-1982 digs so deeply into Düsseldorf's post-punk musical underbelly that the names assembled are mostly unfamiliar: Blässe, Ralph & Ernie, Und Piloten are amongst the 11 combos assembled. Strafe für Rebellion, though, ended up with the UK's Touch label. CHBB were an early vehicle for Chrislo Haas and Beate Bartel, founder members of Liaisons Dangereuses.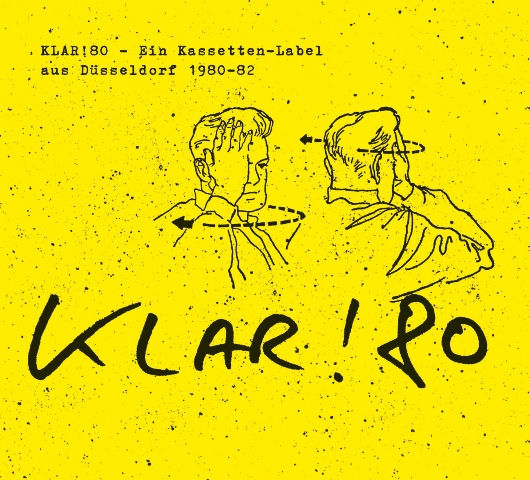 The 13 tracks collected on KLAR!80 were originally issued on cassette by a shop of the same name on Düsseldorf's Aachener Strasse. Run by Rainer Rabowski, it opened in April 1980 and closed in October 1982. Twenty tapes, four of which were various artists collections, and a box set of three 12-inch EPs were issued. Fittingly, considering Kraftwerk's breakthrough with "Autobahn," the KLAR!80 handle was taken from a car registration seen on the autobahn – KLAR-80 was slightly altered.
Rabowski's shop sold fanzines, do-it-yourself cassettes and self-published books. It was more an art space than a shop. Three of the cassettes generated by Rabowski – who is involved with this comp – were by Roter Stern Belgrad and two were by Eraserhead; KLAR!80's most prolific outfits. Definitive information is lacking though, so historic exactness isn't a given. Likewise, no master tapes survive and what's heard here comes from the best available audio sources.
Given the timeframe and the resolutely DIY nature of what's trawled, there are few surprises from a stylistic perspective. Roter Stern Belgrad's "Ta Ku Sey" is akin to a lo-fi hybrid of The Normal and second album Cabaret Voltaire. Europa's "Dein Zauber" shares the same Cab's vibe, but is spacier. Und Piloten's "Umsturz" has the pulse of D.A.F. but is based on repeated synthesiser bloops rather than a rhythm machine and has a declamatory, whoopy female lead voice. Ralph & Ernie's "Ralph & Ernie" is along the Non lines. Rara, Axel & Ralph's (the same Ralph?) "Rara, Axel & Ralph" has a dubby feel and wandering sax. Eraserhead's "OT" rattles along like an out-of-control Space Invaders machine. The final track is Blässe's fantastic "Taktlose Klapperschlangen," an aural crazy-quilt encompassing arrhythmic, echoey drums, saxophone, scrap-metal clanks and guitar strings being whacked with a blunt instrument.
It sounds as though everyone creating what's heard was having a whale of a time. The same goes for listening to KLAR!80. What might have seemed outlandish in the early Eighties has gained a context so now sounds, if not conventional, within the limits of today's wider orthodoxies. The musical equivalent of the Overton window has shifted. What was beyond the edges of the margins has become embraceable, which is why a compilation of this nature can be issued. (pictured left, Europa, photo by Kleinsorg & Appelbaum)
This tremendous music was made as a result of punk opening a door. In the liner notes, Eva-Maria Gößling of Blässe is quoted saying of the early Eighties that "punk was over and suddenly something changed. You didn't need to invent something in order to make new musical discoveries. Existing sounds were combined in new ways."
The booklet's text reveals how this Düsseldorf groundswell fit in to a world-wide post-punk mind-set. In June 1981, Yuzuru Agi of Japan's Rock Magazine came to Europe to investigate new music. He went to London and Paris, meeting Dome, The Raincoats, Red Crayola and This Heat. In Germany, he met Holger Czukay, D.A.F., La Düsseldorf and Palais Schaumburg. Rainer Rabowski too. Rock Magazine duly had multiple pages illustrating Klar!80's cassettes alongside commentary, and also included an annotated map of Düsseldorf. Agi videoed everything and it is his archive which has most information on this aspect of Düsseldorf's creativity. After the Rock Magazine coverage, memories of the Klar!80 scene seem to have faded away.
Perhaps, then, by again bringing to the world Blässe, CHBB, Ralph & Ernie, Strafe für Rebellion and their contemporaries, Klar!80 - Ein Kassettenlabel aus Düsseldorf 1980-1982 counts as fulfilling unfinished business.
Next week: Playing for the Man at the Door – Field Recordings from the Collection of Mack McCormick, 1958–1971. Box set of unheard field recordings made by the Robert Johnson biographer, including Lightnin' Hopkins, Mance Lipscomb and much more

Blässe's 'Taktlose Klapperschlangen' encompasses arrhythmic drums, saxophone, scrap-metal clanks and guitar strings being whacked with a blunt instrument
Explore topics
Share this article