Music Reissues Weekly: Too Much Sun Will Burn - The British Psychedelic Sounds Of 1967 Volume 2 |

reviews, news & interviews
Music Reissues Weekly: Too Much Sun Will Burn - The British Psychedelic Sounds Of 1967 Volume 2
Music Reissues Weekly: Too Much Sun Will Burn - The British Psychedelic Sounds Of 1967 Volume 2
An endlessly mined seam comes up with the goods - yet again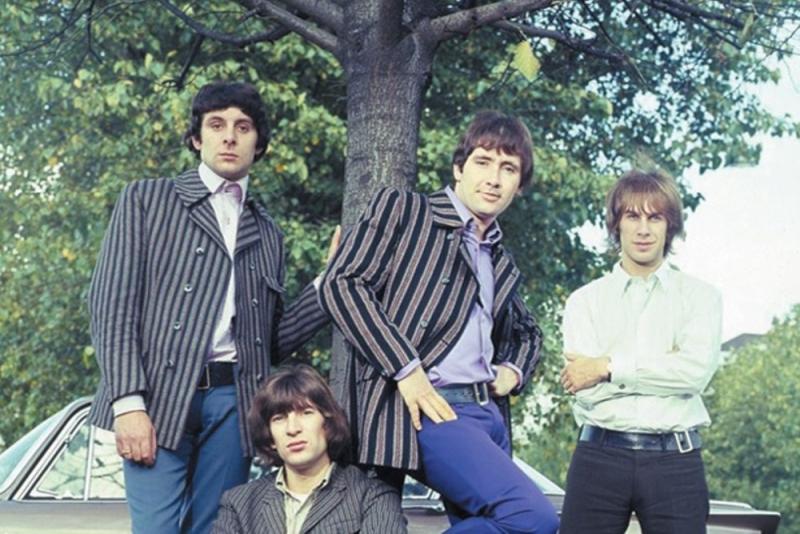 Garage-rock titans The Troggs, whose 'Night of the Long Grass' is amongst 'Too Much Sun Will Burn's' highlights
Together or separately, British psychedelia and 1967's related music have been ceaselessly looked at. There cannot be an awful lot more to say. Nonetheless, the law of diminishing returns is there for ignoring so herewith the follow-up to the 2016 box set Let's Go Down & Blow Our Minds.
Too Much Sun Will Burn - The British Psychedelic Sounds Of 1967 Volume 2 is – in keeping with its predecessor – a 79-track, four-hour clamshell set. Despite the crowded market, it's a great listen. Should an introduction to the territory be needed, the diligent Too Much Sun Will Burn does a mighty fine job.
The Beatles, Pink Floyd and the Stones are absent as they always are from such comps, but tons of heavy hitters are present. Disc One kicks off with Traffic's "Paper Sun" (the mono single version) and tracks through The Troggs's "Night of the Long Grass", Eric Burdon & The Animals's "Good Times" and The Flower Pot Men's "Let's Go To San Francisco (Parts 1 And 2)".
Elsewhere, The Who's "Silas Stingy", The Move's "Wave the Flag and Stop the Train", Procol Harum's "Homburg", Dave Dee Dozy Beaky Mick and Tich's "The Sun Goes Down", Nirvana's "Tiny Goddess", The Hollies's "King Midas in Reverse", David Bowie's "Silly Boy Blue", The Pretty Things's "Mr. Evasion", The Easybeats's "Heaven and Hell", Dave Davies's "Susannah's Still Alive", Small Faces's "Patterns", The Herd's "I Can Fly" and The Creation's "Nightmares". Every track a top-banana winner
Cuts which were rescued from oblivion in the 1980s and later include Caleb's "Baby Your Phrasing Is Bad", The Syn's "14 Hour Technicolour Dream", The Mickey Finn's " Garden of my Mind", Paper Blitz Tissue's "Boy Meets Girl", The Virgin Sleep's "Love", The Accent's "Red Sky at Night", Our Plastic Dream's "A Little Bit of Shangri-La" and material by the amazing 23rd Turnoff. The most recent escapee from the archives into the shops heard here is Elton John's wonderful Barry Ryan-esque "Nina", first officially issued in 2020 on the Jewel Box set – proving there can be the odd new thing to say. In one form or another, most Brit-psych fanciers will already have the bulk of what's collected.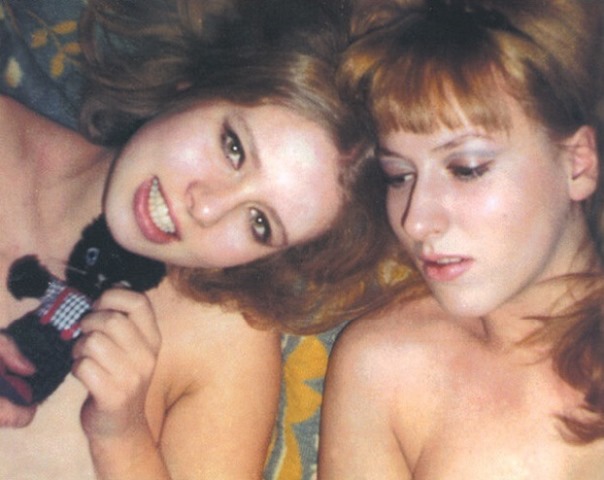 What they won't have without Too Much Sun Will Burn are "Silver Man" and "Turn Your Face Away" by Lisa & Francesca and Circle Plantagenet's "Rebecca (100 Days)", which have never been out before. The latter were a Southampton band and their lo-ish fi demo attractively sits between The Zombies and the wispy side of Graham Nash. London's Lisa Bankoff and Francesca Posney (pictured left) were hip cousins who knew Jeff Beck and The Pretty Things. In November 1967 they encountered John Lennon and Paul McCartney in the street and badgered them, so got to record demos for Apple Publishing. The two tracks here from this session are remarkable – as parallels, Nico and Vashti (were she very very gloomy) come to mind.
This mass of music means that actual representatives of the underground (e.g. Tomorrow) are assembled alongside pop groups trying on new styles for size (former soul band The Alan Bown's "Technicolour Dream", The Tremeloes's "Suddenly Winter"). There are also folks who were naturally heading freak-wards: Blossom Toes, The Incredible String Band. And bands whose waywardness chimed with the times: John's Children, The Who.
In keeping with this mixed bag, Too Much Sun Will Burn – the title comes from "Paper Sun" and is taken in the booklet as an admonition against flying too close to psychedelia's black hole – sits the music alongside some fascinating quotes from the era. In September 1967, Traffic's Steve Winwood pronounced "The hippies and the flower power – well, in a way it's nice for everybody to be saying the same good things at the same time. But then they get fanatical. That's how dictators are born. It's a bandwagon, musically. You won't catch us clambering on!" Really. (pictured right, Traffic, Steve Winwood front)
The Hollies's Allan Clarke declared in March 1967, "I don't understand half of all this psychedelic stuff. There's a lot of rubbish going around about pop stars and drugs, but you wouldn't catch me taking drugs. A good beer with the lads is strong enough for me. Graham [Nash] talks a lot about the inner mind and psychedelic things, but to tell you the truth, I don't understand half of what he's on about. It's just weird. Sometimes he gets too deep for me, and I can't listen any more". Didn't stop his band issuing "King Midas in Reverse" as a single and accommodating the chant "ego is dead" on their November 1967 LP Butterfly.
Does any of this nay-saying and trend-hopping undermine much of what's heard on Too Much Sun Will Burn? Of course not. Garage-rock titans The Troggs were about as psychedelic as 1967 chart toppers Engelbert Humperdinck and Tom Jones but that May issued the fantastic "Night of the Long Grass". When Reg Presley sang of "dreams I cannot feel, I cannot see" his take on the times was just as valid as Traffic's lyrically hard-bitten "Paper Sun" with its sour tale of "having good times" when "your meter's all run out".
Next week: Pharoah Sanders Quartet - Live at Fabrik Hamburg 1980
The Hollies's Allan Clarke said 'There's a lot of rubbish going around about pop stars and drugs. A good beer with the lads is strong enough for me.'
Explore topics
Share this article