New Music CDs Round-Up 8 |

reviews, news & interviews
New Music CDs Round-Up 8
New Music CDs Round-Up 8
Best: Scuba, David Byrne, Gotan Project and Gogol Bordello. Stinker: Paul Weller
This month's most intriguing and fabulous CDs are headed up by the strange and beautiful electronica of Scuba and a magnum opus from Natalie Merchant. Highlights include music from the offspring of the famous from Jakob Dylan and Harper Simon, maverick country from Willie Nelson and superior offerings from David Byrne and Fatboy Slim, "hearfelt and hopping mad" music from John Grant, gypsy punk from Gogol Bordello, ethereal jazz from Food and a brace from South Africa. Stinker of the Month is the latest from the overrated Paul Weller. theartsdesk's reviewers are Robert Sandall, Joe Muggs, Russ Coffey, Graeme Thomson, Adam Sweeting, Neil Spencer, Rose Dennen, Bruce Dessau, Thomas H Green, Howard Male, Peter Quinn and Peter Culshaw.


CD of the Month
Scuba, Triangulation (Hotflush)
by Joe Muggs
As electronic club music styles go, dubstep is proving uncommonly flexible and resilient. Partly this is because it had a long, slow gestation in suburban underground isolation before breaking out globally, but mainly it's because it's a hybrid form by nature – "mongrel music", as Skream, one of its best-known practitioners called it – and is particularly able to adapt to the needs of other club scenes. Paul "Scuba" Rose, one of the sound's early practitioners, relocated from London to Berlin in 2007, and since then has been strengthening the lines of communication between dubstep and Berlin's own spaced-out, immersive and ever so Bohemian minimal techno sound.
His own productions are simply exquisite. Though still club music, and still designed to stimulate the body as much as the conscious mind, they mainly don't pound, pump or rattle along, but rely on sprung structures: the rhythm propelled from each sparsely placed kickdrum to the next in elegant arcs, rather than pushed or dragged along by insistent rhythm. Deftly syncopated percussion circles around these rhythmic trajectories, and warm, sensual bass notes root the whole thing – but what makes this very distinctive is the rich and eerily diffuse chords that wash through the structures like vapours.
These, and the musique concrète rhythmic patterns of very real recorded crackles, clinks and clanks alongside the purely synthetic sounds, give the music a resemblance to perhaps the most famous name associated with dubstep, Burial – but where Burial's sounds are shot through with heartbreak, loneliness and the intensity of youth, Scuba's create a much more adult atmosphere, something film noir-ish, a sense of intrigues and strange happenings in shadowed corners and hidden places. And that makes these tracks simply addictive, their mysteries rewarding close and repeated listening at home, on headphones, wherever. Bar a couple of tracks that veer less interestingly into four-square techno territory, this is strange and beautiful music for people who like disquietingly seductive atmospheres. Find Triangulation on Amazon
Watch video of 'Before', directed by Sam Geer, on YouTube:
Other Releases

Natalie Merchant, Leave Your Sleep (Nonesuch)
by Robert Sandall
Natalie Merchant sold her house on Hawaii to finance this immense labour of love - a 26-track double-CD collection of songs based on poems written for or about children, or adults with a taste for nonsense verse. Featured bards include e e cummings, Edward Lear, Ogden Nash and a host of lesser-known names culled mainly from the late Victorian period. The project grew out of Merchant's desire to entertain her daughter, born in 2004 after the release of her folk opus The Coalminer's Daughter, an album which supplied the stylistic starting point here for a far more ambitious, not to say restless, tour d'horizon of rootsy global idioms. If Leave Your Sleep's eclectic reach seems almost too rich at times to sit comfortably in the same sleeve – this is a very New Yorky kitchen sink line-up of Cajun, reggae, old jazz and r'n'b, Chinese and Celtic folk, Klezma, downtown funk and more - the quality of the 130 musicians Merchant has assembled is quietly breathtaking. Employing among others Wynton Marsalis, Martin Medeski and Wood the Klezmayica and (stars of the sessions) the Irish virtuosi Lunesa, Merchant has gone for broke in exploring the outer limits of her impeccable taste, while demonstrating an instinctive sense of proportion which means that nobody upstages anybody else.
In particular, the ghostly string arrangement on "Spring and Fall", the album's most poetically intense moment, broaches emotional territory and a teasing degree of vocal restraint that old Merchant fans should find enthralling. The larkier mood of the more juvenile items like "Bleezer's Ice Cream" and "The Peppery Man" are clearly aimed at hooking younger listeners - and it is at those points that you can feel the album start to creak under the sheer weight of its cultural cargo. But there will not be another release this year that offers half as much fun for all the family. You can't help wondering too where on earth Natalie Merchant is going to go next.  Find Leave Your Sleep on Amazon.
Watch video of "If No-One Ever Marries Me" on YouTube: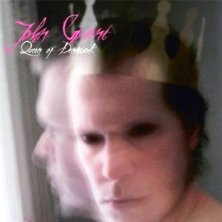 John Grant, Queen of Denmark (Bella Union)
by Graeme Thomson
John Grant's Queen of Denmark could have been created specifically to silence the kind of people who play old records, sigh heavily and say things like, "Ah, they don't make 'em like that any more." Mind you, I'm not entirely sure they ever made them quite like this, but there's a timeless classicism to Grant's solo debut that is, frequently, breathtaking.
The former singer-songwriter in the Czars, Grant did some fine work in the past but nothing that really prepares you for the slow-motion fireworks of Queen of Denmark. The story begins with pastoral buddies Midlake adopting  Grant as a noble cause and taking him to their home base in Denton, Texas, to piece together this strange, haunting record. They fill out the music with all sorts of warm loveliness, but at heart it's all about Grant's hazy, honeyed croon, offering wave after wave of 70s-style piano ballads, rolled out over strings, flutes and fat, lazy drum rolls.

What a relief to find someone drawing from such a relatively untapped set of influences. The rag-time rumpus of "Silver Platter Club" might well spark a Gilbert O'Sullivan revival, while "Where Dreams Go to Die", perhaps the most beautifully forlorn song you're likely to hear this or any other year, was born to be sung by Karen Carpenter. Elsewhere there are echoes of Elton John, Wings and Supertramp. It could so easily be overly knowing, self-satisfied and ironic. Instead, it overflows with warmth and is full of heart.
Grant has a flair for melodrama and humorous self-pity which rubs against the real pain in these songs to create a slightly unsettling dramatic tension. One minute he's singing "I've felt uncomfortable since the day that I was born", on "Jesus Hates Faggots" ("and niggers, spics, redskins and kikes"), a song with ferocious total recall, skewering the value judgements handed down by a society where prejudice is not just hard-wired but a heavenly ordination. The next he's empathising with Winona Ryder "in that movie about vampires / She couldn't get the accent right / And neither could that other guy".  By turns heartfelt and hopping mad, sadness rarely comes any sweeter or more surreal than this. Find Queen of Denmark on Amazon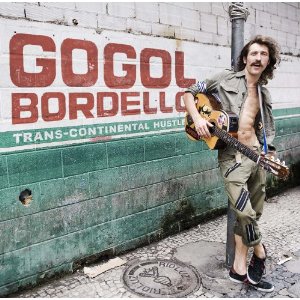 Gogol Bordello, Trans-Continental Hustle (American/Columbia)
by Thomas H Green

Over the last decade, mainstream music criticism has increasingly praised intricacy and careful nuanced artistic exposition over crude fiery punk spirit. Ageing music critics theorise about Arcade Fire and Radiohead as if they were Schoenberg and Stravinsky. Whether post-modern or post-classical in tone, everything's all grown up. What a bore. Happily, there continues also, and as importantly, to be music that serves its thrills up crude and simply belts you round the head, the spiritual descendents of Little Richard, Prince Buster, The Clash and Slayer. Near the top of this heap are Gogol Bordello, the New York band who combine Balkan folk sounds with rock'n'roll energy. Led by Ukrainian-born and luxuriantly moustachioed maverick Eugene Hutz they've developed an unrivalled reputation for manic live shows. Unfortunately, on their previous four albums they failed to capture this raw power on record. Album number five, however, dramatically sets things straight.

Trans-Continental Hustle fulfils every hope fans have had for the band. The combination of Hutz drawing on the music of Brazil, where he now lives, and being produced by the great studio helmsman Rick Rubin (another man of explosive facial hair, incidentally) has delivered gold. Where Gogol Bordello could previously be accused of lacking song-craft, here, with a revitalized line-up, they make the complex simple and nail a set of 13 corkers. All is shouting, all is melodrama, sure, but what shouting and what melodrama! It's an album full of anthems.
Even when songs start as lilting campfire tangos such as "Sun On My Side' they end up with Hutz rasping and snarling over hefty rhythmic oomph. Throughout, the accordion and violin are intricate and expressive but all is subsumed to Hutz's heavily accented rebel lyrics and the drive for roaring panache, notably on "We Comin' Rougher (Immigraniada)" which is pure Pogues in tone. There are surprises on board too, "To Rise Above" and "Rebellious Love" owe a debt to the more excessive end of late-Seventies disco (think Santa Esmeralda's "Don't Let Me Be Misunderstood"), but Trans-Continental Hustle is eventually all about the hoedown.
Anyone after the latest delicate, understated baroque bedroom masterpiece should look elsewhere, but for those after a folk-punk smasher that sticks two fingers up to both subtlety and irony, look no further. Find Trans-Continental Hustle on Amazon
Bonnie Prince Billy & the Cairo Gang, The Wonder Show of the World (Domino)
by Russ Coffey

It would seem that Will "Bonnie Prince Billy" Oldham is bringing it all back home. This latest offering in his prolific career references all the moods that we have come to know from his journeys and through 15 albums, and recontextualises them between four walls. Musically as fragile, haunting and direct as ever, lyrically he now mulls over all manner of domestic situations; be they sanctuaries, troublesome or even a place where a wife is chopping up a bed. No wonder then that Will Oldham by the hearth seems unsure that's where he wants to be.
And likewise the band. Emmet Kelly's guitar is never far behind the soft slightly crackling voice, scratching up and down the fretboard with a wandering blues riff that sounds like it wants to escape. This is the first time old partners Kelly and bass player Shahzad Ismaily – now called the Cairo Gang - have been given collaboration status. The new sound is a subtle progression, still giving centre stage to Oldham's six string and mournful vocals. But the greater space given to Kelly's homespun guitar and Ismaily's harmonies give Oldham somewhere new to go. The overall effect is somehow both less country or folk than last year's bewitching Beware, and more "alternative".
"Troublesome Houses" and "The Sounds are always Begging" with their sweet meandering melodies coupled with disturbed imagery make a good case for Oldham equalling Bill Callahan as provider of most consistent delights in lo-fi indie Americana. But with a very even album in terms of quality, to pick out tracks is maybe more to describe your mood. "Teach me to bear you" with its prominent guitar licks is a wistful reflection of trying to be good enough, "Merciless and Great" is a strange and disarmingly honest moment of spiritual reflection. Oldham's lyrics never let you off with simple truths. They just keep on throwing up questions. So you are getting older? Thinking of settling down? Song after song reminds you that emotional commitment, courage, fear, they never get any easier. The record bows out in pure Prince Billy style with the gorgeous Spanish guitars of "Kids" and Will wondering if he will go senile at home. Please not before at least another 15 records. Find The Wonder Show of the World on Amazon.
Next Stop… Soweto Vol. 2, Various (Strut)
by Howard Male

A couple of months ago I sang the praises of volume one in this series on The Arts Desk. The good news is that not only is volume two (subtitled Soul, Funk & Organ Grooves from the Townships 1969-1976) is just as compelling, but it's compelling in a wholly different way.  While nothing could have pleased me more than another great selection of 1970s township jive tracks, what we have here are those bands that fell under the spell of 1960s and 70s American pop, rock and R&B. And as is so often the case, it's when they don't get it quite right that the magic occurs.
Hearing the "groaner" lead vocals and close harmony female backing vocals familiar from countless township tracks sung over a Shaft-like funk groove will be sure to bring a smile to fans of both African music and the blaxploitation sound of early 1970s America. Likewise the psychedelic West Coast vibe of "Come With Me" by the Heroes, the Toreadors instrumental "Gwinyitshe" which mixes surf guitar with great fat slabs of Hammond organ creating a minor-key intensity which brings to mind the Animals, and the  rolling rhythm and slinky brass of "Soul Time Nzimande Go" by Bra Sello & his Band owes much to the golden age of New Orleans soul and jazz.
And so it goes on; a blast of vintage synth here, a smidgen of James Brown there (though not as much as you might get on an equivalent Nigerian compilation) and an overall ambience that makes the album sound great whether its cranked up to part-time volume or just motoring away in the background. But my favourite is the quirky almost Talking Heads-like "Akulalwa" which sets the smoothly sexy vocals of the Mgababa Queens against a slow, offbeat groove of funky guitar, rolling drums, and township jive-style bass guitar yet somehow ends up sounding vaguely oriental. The minimalist guitar solo is horrendously flat, but it doesn't matter in the slightest; as soon as its over, I need to hear it again. Hearing all these foreign yet curiously familiar music is like discovering a whole new bunch of great soul, funk and jazz treasures which are just as evocative of the era they stem from as the music which influenced them. Trust me, it's a blast. Find Next Stop... Soweto Vol 2 on Amazon.
Jakob Dylan, Women and Country (Colombia)
by Russ Coffey

In Britain interest in Dylan Jnr's career has been mainly the preserve of Dylanologists who've exhausted père and moved on to fils. Back home Jakob Dylan hasn't fared much better with his old band the Wallflowers largely becoming associated with FM radio blandness before anyone really considered whether he had anything to say. And yet Dylan's output has always been more interesting than he has been given credit for, and if there's any justice Women and Country will go some way to encouraging a reappraisal.
Of course it's true that Dylan has sometimes been guilty of playing it safe. And arguably T-Bone Burnett's "smooth country" production continues to compress the emotional dynamics and add superfluous polish. But whether or not you are sympathetic to T-Bone's aesthetics, there's surely no question that this is getting very close to the album that Dylan has been promising to make since he started in his teens. The Wallflowers' Bringing Down the Horse may have had great tracks, but these days there's a strangely authentic quality to Dylan's voice that enables him to carry off songs of trouble like "Everybody's Hurting" and "Yonder Come the Blues" without you ever questioning what he knows about working men's blues. Even though his lyrics are not overtly complex, they bear arresting and enduring images informed by music which evokes the everyday hopes and disappointments of the American heartland; a world of broken promises and spiritual ambiguity.

"Lend a Hand" mixes jazz with lyrics about a road from Memphis to Hades almost like Jim White. The spooky banjo-driven "We Don't Live here Anymore" calls on the rain to do its worst for all Dylan cares. Both can be seen as metaphors for America at large. And that's really what Women and Country is all about – a vision of America today as seen through its people, expressed in classic musical language. Neko Case's backing vocals, the Hawaiian guitar, the country harmonies – they all make up a sound that's both contemporary or could have come from any time in the last hundred years. And never to greater effect than in "They've Trapped Us Boys". It's pure country. And it's pure folk. "It's darker than ever in the mind/That's not the Cavalry we heard/ it's the rain crashing on the earth"? If I'd lost my job due to bankers betting against their clients, I'd drink to that. Find Women and Country on Amazon
Below watch Jakob Dylan perform "Everybody's Hurting" live on Soundcheck on YouTube:


Ska Cubano, Mambo Ska (Casino Sounds)
by Howard Male

You know what you're going to get with the London-based group Ska Cubano – not just because the band's name tells you just about all you need to know – but also because they are that kind of band: Ska Cubano are never going to produce an experimental concept album or suddenly go all drum n bass on our asses. This is due to the fact they've found, or rather created their own niche (by splicing the DNA of 1960s Jamaican ska with the mambo and cumbia styles of nearby Cuba and Colombia) and they're sticking to it.

Because of the band's meticulous attention to detail, and lead singer Natty Bo's obsessive love of these retro styles, Ska Cubano somehow get the right balance between creating an ambience of a bygone era, and having the necessary punch and freshness to win over any festival or club crowd on the planet (they've played some two-hundred gigs in thirty countries over the past few years.) But what's equally impressive is that they capture much of their zesty fun-loving performances without the whole thing getting too Kid Creole and the Coconuts.

It was a wise move when Natty decided to share his vocal duties with Beny Billy (who was once a street musician in Cuba) because each singer has a very different style. Natty is more vocally mannered and his Jamaican phrasing is better suited to the band's more disposable pop numbers, while Beny's voice has a deliciously sonorous timbre which carries the stronger melodies with more conviction. A perfect example is their cover of the classic cumbia number "Cumbia Del Monte" which manages to be both respectful to the flawless source material while also making it sound as fresh as proverbial daisy.

In an idea world, the vibrant and fizzy "Mambo Ska" would spend six weeks at number one this summer. But let's be careful what we wish for. A tune this tropically catchy would only end up driving the nation insane were it given that kind of exposure. Just be pleased you're in on the secret, while hoping they never achieve the Rhianna-like chart success they deserve. Find Ska Cubano on Amazon.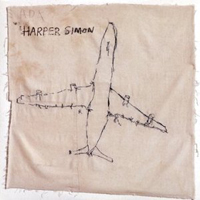 Harper Simon, Harper Simon (PIAS Recordings)
by Adam Sweeting
For all his vast success, Paul Simon has always been a slow and painstaking songwriter. Not for him the deluxe edition of his solo albums with an added bucket of extra tracks, because there never were any extra tracks. It seems his son Harper is a chip off pop's old block. Though Junior has knocked around in various fringe musical projects in London and New York (including a stint with Menlo Park), it has taken him until he's 37 to release his first solo album. Happily, it was well worth waiting for, even though its resemblances to his dad's work are often astonishing.
There's the voice for a start. Harper has inherited that cooing, slightly plaintive tone that has always been a Paul Simon trademark, and it's a key ingredient in the sound right from the opening track, "All To God". Harper seems to have a wider vocal range though, and piles up shimmering high harmonies as if he wants to be both Simon and Garfunkel. The elaborate vocal arrangement which closes the last track, "Berkeley Girl", is a case in point, and he does it again in "All I Have Are Memories".
The songwriting harks back to the early Paul Simon rather than the later explorer in world music and jazz-lite, and the lyrics sometimes sound uncannily as if Harper has been rummaging through dad's old notebooks - "left a trail of one-liners in truck stops and diners and ended up dazed and confused", he sings in "Ha Ha". However, where Harper breaks with family tradition is in his pronounced fondness for country music, and the further the album progresses the further west it seems to travel. The appearance of Lloyd Green's pedal steel guitar in "Shooting Star" is an unambiguous signal (as is the song's lazy "Heart of Gold"-type beat), and next up is a brisk country quick-step called "Tennessee", featuring the observation that "I was born in New York but my mom's from Tennessee". In "Cactus Flower Rag" Simon blends a clip-clopping cowboy beat with an infusion of folkiness.
The most likeable thing about this album is the way you can just slip it on like an old raincoat – Leonard Cohen's famous blue raincoat, perhaps – and find yourself feeling thoroughly at home within a few bars. Harper Simon is no musical revolutionary, but he polishes up the great tradition with pride. Find Harper Simon on Amazon.
David Byrne & Fatboy Slim, Here Lies Love (Todomundo/Nonesuch)
by Rose Dennen
David Byrne dedicated five years to Here Lies Love, a double LP musical extravaganza detailing the life and times of Imelda Marcos, the wife of Ferdinand Marcos, dictator of the Philippines between 1965 and 1986.  Byrne visited the Philippines and devoted hours to twatching archival materials and looking through old books at the "Cultural Center" in Manila, while sporadically going back to Hove to work on the songs with Norman Cook AKA Fatboy Slim.
Disc 1 deals with the rise from relative paucity of wealth, living with her ill-fated loyal amanuensis Estrella Cumpas in a garage in Tacloban to the palace in Manila with the dictatorial behemoth that was Ferdinand, the JFK to her Jackie O. All the while an open heart to all the "precious little children" ("You'll be Taken Care of" sung by Tori Amos) and her beauty-pageant save-the-world ethos - "I feel so guilty, when I'm resting… For ev'ry hour that passes, I could have helped someone" ("Pretty Face" sung by Camille).
The title track, sung by Florence Welch (Florence And The Machine), feels like you're being taken by the hand by a modern Disney classic. I can imagine the dance choreography now – shoeless children in tattered T-shirts doing en dehors and adages along a sewage-strewn riverbank, Imelda in the fore, hands grasping her breast and legs akimbo…  Interestingly Here Lies Love is the epitaph Imelda Marcos intends to have chiselled into her gravestone.
Here Lies Love could easily have morphed into a terrifyingly overindulgent disco madness – much like the lady herself – but remains restrained and thoughtful. Having said that there's not much of the disco mania that seems to have been the spur to write the thing in the first place. The tropicana electro-funk that maintains the beat throughout is more akin to Byrne's own solo workings than any Rick James or Gloria Gaynor freakout. "Eleven Days" with Alison Moorer is more Dee-lite than Donna Summer, "How Are You" with Nellie McKay sounds like something off the first Cardigans album and "The Rose of Tacloban" – by far my favourite – sees Martha Wainwright going all Peggy Lee singing, "I wrote inside my yearbook, To try is to succeed, Fried chicken and the rumba, The colours pink and cream."
Steve Earl as Ferdinand singing, "They occupied our country, We were almost overrun, I knew if I did not react, They'd kill us ev'ry one," in "A Perfect Hand" is a country ode that resonates as a song about love in the face of war. Perhaps written by Bruce Springsteen. All very Americana and very confusing, unless looked at as a very dark joke; which the entire album could be seen as if Byrne wasn't generally known to be rather serious and cerebral about things.
The elephant in the room – Imelda's 3,000 pairs of designer shoes – is only vaguely referred to once, in a wink, in the second song, "Every Drop Of Rain" - "Sometimes I had no shoes" – in which Candi Payne plays the part of Imelda's carer and companion since Childhood, Cumpas. It's a plaintive refrain with odd tripping high-minor organ and a calypso beat.
Disc 2 is where it all goes to the dancefloor, opening with Sharon Jones's brilliant soul-funk "Dancing Together". She details Imelda's introduction, like a debutante on display, into Studio 54 with Warhol and the beautiful people. "The Whole Man", sung by a very distinctive Kate Pierson of the B52s, is a mid-Eighties disco number full of electric drums flourish with a very strange bridge chock with elongated guitar pedals. Bizarrely the lyrics are taken, mostly, from a speech Imelda gave to the UN General Assembly. It's hard to imagine anyone addressing these international politicians with "Going in circle - chasing the dollar. Like a Pac-Man - a vicious creature!" But that's Imelda!
"Order 1081" is probably the strangest song of controversy in an overwhelmingly controversial album, describing the Marcos' declaration of Martial Law which saw many family homes bulldozed, including Cumpas' own: Natalie Merchant of 10000 Maniacs sings, "I thought I ordered coffee but they gave me 7Up, Got to clear away these shanties and these ugly nipa huts."
It's hard to take the thing seriously, and yet Byrne seems quite dedicated to the psychological foundations of the world behind the woman, saying, "The Here Lies Love music project might be about this conflation of fantasy, personal pain and politics that runs through history and played itself out here in a dramatically obvious way." His furrowed solemnity about the whole affair makes it baffling when you can only see it as a comedy. I for one will definitely be going to what should be the inevitable stage show. Screw Evita, bring on Imelda! Find Here Lies Love on Amazon.
Below Byrne/Cook (feat. Santiago) video for "Please Don't" on YouTube:
Food, Quiet Inlet (ECM)
by Peter Quinn
Previous recipients of a BBC Jazz Award for Innovation, Food's sixth album is a particularly tasty offering, not least because the band's sound world and ECM's production values seem such a perfect fit. Quiet Inlet is their debut for the label - they've surely found their spiritual home and, potentially, a far wider audience. Founded as a quartet 12 years ago, but operating as a core duo of British sax player Iain Ballamy and Norwegian drummer Thomas Strønen since 2006, an ever-changing line-up of guest players here sees the inclusion of Norwegian trumpeter Nils Petter Molvær and Austrian guitarist Christian Fennesz.
The scene-setting "Tobiko" is one of the most uniquely beautiful pieces of music I've heard this year. Ballamy's endlessly sustained soprano line floats high above layer upon layer of percussion - built up from a single, almost mbira-like opening riff - the whole bathed in a subliminal ambient glow. The glacially paced "Chimaera", the first of four tracks featuring Molvaer, sees the two melody players  calling out to each other across the firmament. The album draws from a number of stylistic wells - Miles's self-communing Big Fun and the minimalist aesthetic of Eno's Music For Airports are perhaps the most obvious progenitors - yet as evidenced by the ethereal folk-like vocal samples and cavernous drum ostinato of "Dweller", Quiet Inlet also appears to plug into traditions which are altogether more ancient. Ballamy, an erstwhile member of Loose Tubes and Earthworks, and a current member of Django Bates's Human Chain, produces some of his most lambent, elegiac playing. For his part, Strønen constructs canvases of such ear-catching detail that each listen reveals fresh delights. Find Quiet Inlet on Amazon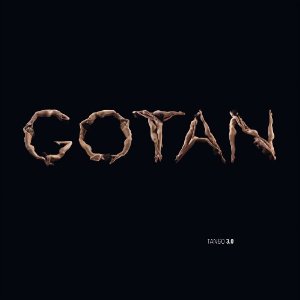 Gotan Project, Tango 3.0 (XL)
by Thomas H Green
For a while, at the dawn on this century, it was difficult to escape Gotan Project's debut album La Revancha del Tango. On the Greek island of Mykonos in the Summer of 2001 I recall eating in a restaurant to the sound of it, enjoying a postprandial liqueur in another bar where it was playing, then finally, sprawling beachside as it floated on the night air from yet another set of speakers. The album was a crossover success for the Parisian trio. It arrived just as the mainstream media and suburban Britain suddenly acclimatised to the notion of "chill-out", or downtempo listening electronica. Gotan Project fit this new enthusiasm perfectly, combining mellow electronic sounds with Argentinian tango music. Exotic and elegant, they sounded just fine soundtracking dinner parties and consquently sold millions.
The problem came when they returned to the fray. Attitudes had changed. The media practically said, "Ah, tango electronic music again, can't you come up with something new for us to write about?" Thus, despite wonderful outings such as band-leader Philippe Cohen Solal's Inspiracion Espiracion mix CD and a theatrical stage act, they found it hard to maintain a UK profile (although they remain massive in mainland Europe). Their last album, Lunatico, added an organic jazziness to the proceedings but was, perhaps, rather too much about mood and not enough about actual tunes. The same cannot be said of Tango 3.0 wherein the band chisel out eleven numbers that burst with flavour and memorable melodies. Electronic styling is also further to the forefront, notably on the pulsing "La Gloria" which features Uruguayan football pundit Victor Hugo Morales reliving Maradona's infamous 1986 "Hand of God" goal. Primarily, however, the album is about composition. Whether they're revelling in sensual Latin pop moments such as "Peligro" and "Mil Millones" or creating novel filmic songs such as "Rayuela", which features a delicious chorus of children's voices accompanying the words of the late Argentine novelist Julio Cortazar, Gotan Project emanate rich musicality polished to a sonic sheen. With no filler and a euphoric confidence, this is their best so far and deserves to be heard. Find Tango 3.0 on Amazon.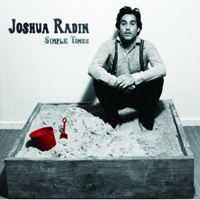 Joshua Radin, Simple Times (14th Floor)
by Adam Sweeting
When watching Peter Bogdanovich's Tom Petty documentary, Runnin' Down a Dream, Joshua Radin was struck by Petty's comment about how the arrival of MTV changed everything – "I woke up one day and suddenly the biggest radio station was the TV."
Music on television has been the secret of Radin's success, not least because he got his first leg up to a musical career when his old college buddy Zach Braff got one of his songs included in his show Scrubs. Every song on Simple Times had found a home – or even multiple homes – on TV before it was even available in record stores in the USA (weirdly, this UK release has taken nearly two years to materialise, despite Radin's already healthy European fanbase).
"We didn't do any press, Rolling Stone didn't even have time to review the record," Radin recalled. "We were going, 'Grey's Anatomy, you want some songs? Scrubs and One Tree Hill, you want some songs?' Obviously press is powerful, but it's a lot more powerful to have your song on Grey's Anatomy."
Ironically, what makes Radin's songs so lusted-after by TV shows can also make for blandness on disc – their Jack Johnson-ish pleasantness gives them a tendency to fade into the background, as soundtracks tend to do. But on the best pieces, Radin's almost whispered vocals and restrained arrangements exert a narcotic effect, their very quietness pulling you in and forcing you to pay attention. "Free of Me" glides along over a sleek pulsing beat, cunningly blending strings with electronica. Radin enlisted Patty Griffin to lend some vocal wallop to the feathery folk-pop of "You Got Growin' Up to Do", while a bittersweet undertow lends bite to "Friend Like You" or "They Bring Me to You". Best of the lot is "Brand New Day", a celebration of personal rebirth that you can imagine lots of people singing along to in stadiums. Or on television, even. Find Simple Times on Amazon.
Willie Nelson & Asleep At The Wheel, Willie and the Wheel (Proper)
by Neil Spencer

An old joke has a Texan bar-owner asked what kind of music his establishment features. "Oh, both kinds – country and western," comes the answer. The 'W' long ago disappeared from C&W, but it described a real genre, Western Swing, a variant on early ballroom jazz that sprang up in the 1930s South West. Pioneered by Bob Wills, Western swing is characterised by its jaunty 2/4 rhythms and a blend of pedal steel, horns, and fiddles that carry a hint of polka and gypsy.
Surprisingly perhaps, the late Jerry Wexler, R&B and rock producer, was a closet fan of Western Swing, and had long planned a marriage between Willie Nelson with Asleep At The Wheel, the group that has carried the torch for Western Swing since the 1970s. The project foundered when Nelson changed labels from Atlantic. Overseen by the Wheel's leader, Ray Benson, this is the album Wexler dreamed of; the song choices are his. It's a masterful piece of work, reviving numbers from the 30s and 50s – well-worn classics like "Corinne, Corinna" and lesser-known hits like Spade Cooley's "Shame on You" - and looks set to land a Grammy for "Americana" album.
At 76, Nelson's "outlaw" years are way behind him (though he still flies the flag for pot smoking) but he has remained productive, if mostly content to jog along, secure in his weathered, laid-back vocal style – on the recent Country Music the old-timer sounded near comatose. Here, the sprightliness of the Wheel's playing forces a more animated set of performances. Willie's still hanging way behind the beat, but there's a chuckle to his "Fan It" and he sounds suitably wracked on "Sitting OnTop of the World."
The album belongs to the massed ranks of the Wheel, however. The smooth power of the ensemble exemplifies the appeal of Western Swing, while intricate solos burst out from clarinet, guitar, fiddle and piano. Polished, good-time music from the Lone Star State. Find Willie and the Wheel on Amazon.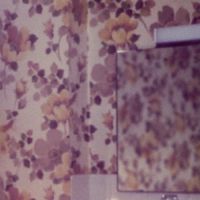 Indignant Senility, Plays Wagner (Type)
by Joe Muggs
On the reliably strange Type label, this is a collection of old gramophone recordings further degraded by electronic processing until all that remains is blurred sonic images with ghostly hints of what was once music. As indistinct, as oppressive and as stirring as a room full of Rothkos on fire. Find Plays Wagner on Amazon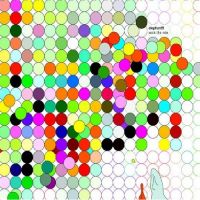 Elephant 9, Walk the Nile (Rune Grammofon)
by Joe Muggs
The density of great musicianship in Norway never fails to dazzle. This album imagines a world in which Hendrix and Miles Davis are the Beatles and the Stones, and playing extended Hammond-led jazz-rock jams is as natural as breathing. This dances rings around Polar Bear or any comparable British attempt at similar stuff. Find Walk the Nile on Amazon
Stereo Total, Baby Ouh! (Disko B)
by Joe Muggs
Andy Warhol references, chic wigs, multi-lingual electro cabaret punk pop ditties, an attitude somewhere between Bananarama and the Red Army Faction - Stereo Total irritate, delight, seduce and harangue by turns, but are never less than interesting. Find Baby Ouh! on Amazon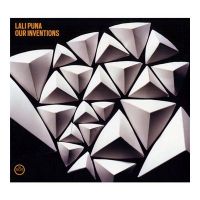 Lali Puna, Our Inventions (Morr Music)
by Joe Muggs
Long before the melancholic spaciousness of the xx (currently soundtracking all BBC election coverage), the Berlin label Morr Music and the band Lali Puna were pioneering similar strung-out and lonely loveliness with their delicate indietronica songs – and they are still as pretty as ever a decade on. Music for bruised romantics and misunderstood intellectuals. Find Our Inventions on Amazon
Sam Amidon, I See the Sign (Bedroom Community)
by Joe Muggs
Folky singers who sound a bit Nick Drake, a bit John Martyn are a dime a dozen, but with orchestral arrangements by Nico Muhly, subtle electronic touches by producer Valgeir Sigurðsson, a spooky backwoods feel and guest spot from Beth Orton, this Vermont native has created something that rewires the exploratory spirit of those pioneers rather than duplicating their sound. Find I See the Sign on Amazon
Ayobaness! - The Sound of South African House (Out Here Records)
by Peter Culshaw
Just in time to be a soundtrack for the World Cup, this is a selection from arguably the hottest House music destination on the planet right now - South Africa. The best known artist on it is DJ Mujava, whose 2008 single "Township Funk" became a stonking global club anthem. The music mixes some often hugely retro 80s styles with Zulu basslines, kwaito samples and other local flavours occasionally a bit creakingly but mostly with uplifting verve and style. The title track "Ayobaness" (from the township word Ayoba "used to express excitement") is by Pator Mbhobho, a lunatic priest who sports a huge afro and goes in for bling big time. With the world's focus on South Africa, SA House is a pretty good bet to go global this summer. Find Ayobaness! on Amazon
Stinker of the Month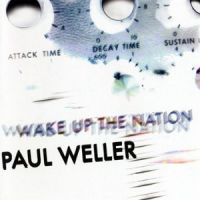 Paul Weller, Wake Up The Nation (Island)
by Bruce Dessau
It's not easy being Paul Weller. You make your mark peddling brilliant anti-establishment agit-pop only to discover 30 years later that David Cameron likes to groove along to "Eton Rifles". Life has a habit of getting complicated, but then Weller ought to know that. During the white-hot nights of punk the besuited contrarian talked about voting Tory and these days sends his children to private school so that they learn to talk proper. And life is certainly complicated on his latest studio album which is a right old ragbag of styles and shapes. Some brilliant, some awful, some experimental, some Weller-by-numbers. But there are 16 songs on Wake Up The Nation, so if some creative mud hadn't stuck I'd be really concerned for the 51-year-old Modfather. As it is, the hit rate is low, peaking with the frankly Beatlesque "Andromeda" and barrel-scraping with the sleepwalking-soul of "No Tears To Cry".
The biggest shadow cast over proceedings is David Bowie. The keyboard chimes on the opening track, "Moonshine", sound beamed in from "Suffragette City" and on "Fast Car/Slow Traffic" we are greeted by the plinky plonk piano-tumbling-downstairs style immortalised by Mike Garson on Aladdin Sane. And these are the better tracks. Elsewhere Weller tries to push HMS Adventurous out and it swiftly sinks. "7 & 3 is the Striker's Name" resembles a welcome blast of militaristic political rock, but the contribution of reclusive guitarist Kevin Shields, the Thomas Pynchon of pop, adds little but ugly noise. Shields might have been better off staying at home and finishing the My Bloody Valentine album he started in 1996.
There is, however, sentimental interest in the contributions of former colleague Bruce Foxton, who plays bass on two tracks. Foxton's wife and Weller's father John both died last year (bizarre micro-epic "Trees" is inspired by John). Maybe Wake Up The Nation's greatest legacy is their rapprochement. Let's just hope no Jam fans are thinking of bumping off a member of Rick Buckler's family to prompt a full reunion. Your shrewdest bet is to avoid this album. Download the best, ignore the rest. Wake Up The Nation is almost what iTunes was invented for.  Find Wake Up The Nation on Amazon.