Ode to the Human Spirit, Kings Place |

reviews, news & interviews
Ode to the Human Spirit, Kings Place
Ode to the Human Spirit, Kings Place
The many fingers involved in its creation didn't stop some marvellous music at International Jazz Day celebration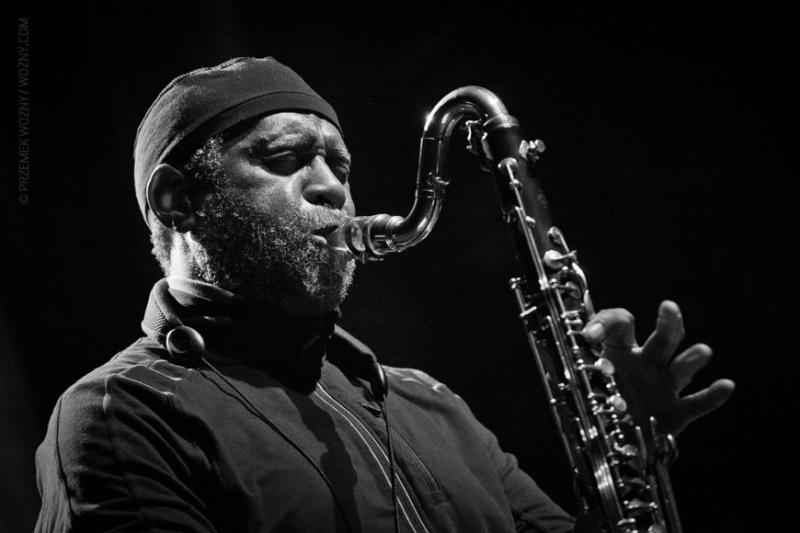 Bennie Maupin, a collaborator with Miles and Herbie
Who knew the human spirit needed such bureaucratic care? The celebration of International Jazz Day, founded by UNESCO in 2011, at King's Place last night was nothing if not well cared-for.
Sponsored SGI-UK, an arm of the global Buddhist movement, who were raising funds for UNICEF, proceedings are guided globally by
legendary pianist Herbie Hancock,
a UNESCO Ambassador for Intercultural Dialogue and Chairman of the Thelonious Monk Institute of Jazz. It
bore the warning signs of art designed to appease a committee, and that's a very different thing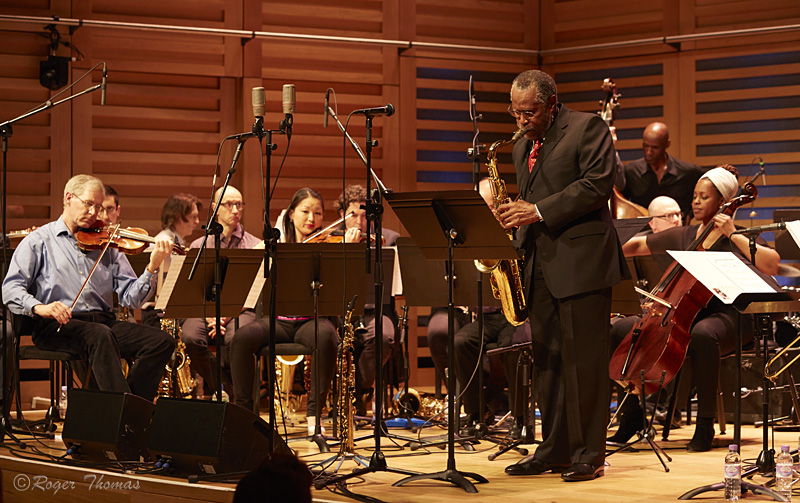 from making the spirit leap and the heart yearn. Yet, on the night, a packed Kings Place (not something you can bank on for a midweek jazz gig) was whooping in its collective seat at what was, in places, world-class music-making.
Ear-scalding trumpet solos from the exuberant Byron Wallen detonated across the hall
Herbie Hancock is himself a Buddhist, as are half of the excellent The Human Revolution Orchestra, and they see the ethics of jazz and Buddhism as aligned in a quest for peace, co-operation and enlightenment. The evening's repertoire was appropriately diverse. Several pieces, early in the concert, reflected other religions and musical traditions, with "Obatala", a Cuban versio
n of an African religious song, the most successful. The combination of eerily spiritual chanting, swinging Latin rhythms and some dizzy jazz solos (Noel Langley's trumpet stood out for its tingling penetration) was beautifully fresh.
The orchestra contains some heavyweight international jazz talent, however, and it was the big band jazz repertoire where the group excelled. Hancock's composition "Tell Me a Bedtime Story" showed off the band's lustrous tone and delicate harmonic skill in a piece of shifting textures,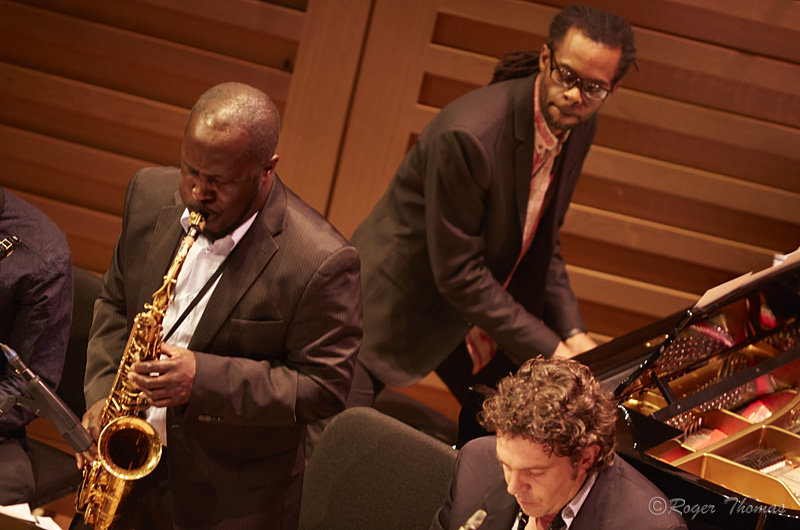 where the dancing takes place in the harmony rather than the melody. Liane Carroll made a brief, stylish appearance to sing Donald Fagen's "Walking Between the Raindrops", but walked, herself, between two long banks of brass and could only just be heard.
One of the most special of the band's guests was the extravagantly talented New York pianist Marc Cary (right, with Tony Kofi), whose piece "Runnin Outa Time" opened with a thrilling wall of brass pain. Then it just got better, as a volcanic drum solo from Rod Youngs, an unsettlingly magnificent example of saxophone glissando from Tony Kofi and some ear-scalding trumpet solos from the exuberant Byron Wallen, hurling jagged blasts of sound with abandon, detonated across the hall. Cary's piece combined unmistakably contemporary rhythm and melody with the traditional big band virtues of a taut ensemble and some engaging themes shared in extravagant solo play.
Star saxophonist Bennie Maupin (above), bandleader and collaborator with Miles Davis and Hancock, arrived to lead the shorter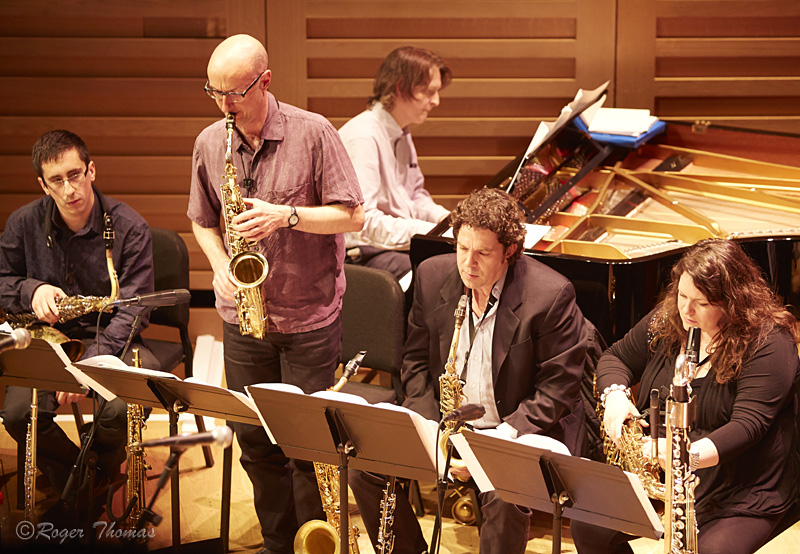 second set. Less exuberant than Cary's pieces, "Butterfly" and Ellington's "C Jam Blues", led by Maupin's own gently meandering sax line, were elegantly arranged so that the different sections of the orchestra could sustain delicately weighted dialogue across the hall. Most strikingly, saxophonist Martin Speake's (left) limpid precision complemented the brash Wallen's brilliant trumpet to perfection.
2014 is the year of a new era of Kosen-rufu, a Buddhist concept of creating widespread happiness through individual empowerment. Ode to the Human Spirit looked, on paper, like a tangle of good intentions, but its multifarious purposes combined with remarkable symmetry. A lovely idea, executed to stunning effect.
Marc Cary's piece 'Runnin Outa Time' opened with a thrilling wall of brass pain
rating
Explore topics
Share this article