Reissue CDs Weekly: 94 Baker Street Revisited, Buzzcocks, Tim Hardin, Julian Cope |

reviews, news & interviews
Reissue CDs Weekly: 94 Baker Street Revisited, Buzzcocks, Tim Hardin, Julian Cope
Reissue CDs Weekly: 94 Baker Street Revisited, Buzzcocks, Tim Hardin, Julian Cope
Apple also-rans compiled, Mancunian art-punk, a tribute to a late American great and a Cope-curated compendium
Apple Publishing boss Terry Doran (centre) chats with Paul McCartney's brother Mike McGear, while John Lennon contemplates whether The Beatles have met their match in Coconut Mushroom
Although the label is the only aspect of The Beatles' Apple venture to endure, there was more to it than half-baked or ephemeral concerns like Apple Electronics, the Apple Boutique and the almost still-born Apple Studio. Although sporadic, Apple Films lasted. The launch of Apple Corps Ltd in early 1968 was preceded in June 1967 by the formation of Apple Publishing, a concern designed to foster songwriting talent and propagate bands which The Fabs thought had potential. 94 Baker Street Revisited - the fifth in a series - compiles 22 tracks from Apple Publishing's first year. Non-household names include Joker, The Perishers and Robert & Miles Priestley.
Run from one room in London's Mayfair (the title comes from the address of the Apple Boutique, which Apple Publishing later shared) the venture's MD was Terry Doran, the partner of Beatles' manager Brian Epstein in a car dealership. Beyond that, his other qualification was being Liverpudlian. He's often touted as the "man from the motor trade" in Sgt. Pepper's "She's Leaving Home".
What leaps out from this collection is how straight and quotidian much of this music is. The pull of "Strawberry Fields Forever" and Sgt. Pepper is hardly felt. Despite their groovy name, Coconut Mushroom's "Anyday Now" is upbeat, beat group fare, more 1965 than 1967. Good, but way past its sell by date. Joker's "Sailing" has a lovely, soaring chorus, but is otherwise weak and unmemorable - their "Festival of the Harvest Moon" is a trip though. Timon (a long-time friend of The Clash's Joe Strummer) stands out with his whimsical Donovan-isms. The Perishers might ask "how does it feel to fly high in the sky", but their soul-pop wasn't going to make anyone lift off. Of all those that passed through Apple Publishing's doors only Gallagher and Lyle, the John Lennon-named Grapefruit and Badfinger (originally The Iveys - check out their finest moment at the bottom of the next page) scored varying degrees of success. None of whom crop up on 94 Baker Street Revisited. Despite being stuffed with also rans, this is an essential and eye-opening piece of The Beatles jigsaw.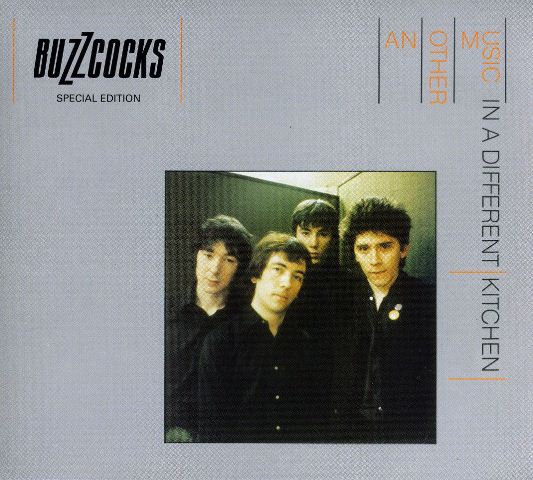 Buzzcocks: Another Music in a Different Kitchen/Love Bites/A Different Kind of Tension
After last week's Hawkwind bargain come more cheapo reissues of reissues – the three albums Buzzcocks issued for United Artists 1977-1979. Now in plastic jewel boxes rather than smart, fold-out digi-packs, these are otherwise straight reissues of the 2008 "special edition" sets which were bolstered the albums with single-only tracks, demos, radio sessions and a pair of live shows. Setting aside whether such rock-bottom pricing devalues the music and the band, it's a treat to make friends again with Buzzcocks. Their penchant towards melody and lyrics addressing love were balanced against a fascination with the existential tackled on songs like "Nothing Left", "ESP", "Hollow Inside" and "I Believe". Helped by Martin Rushent's deft production (their late-era brush with Martin Hannett wasn't a good fit), pretty much everything they recorded then was great and these are essential to British pop history. Anyone contemplating purchase should be aware that although Jon Savage's liner notes are carried over in the booklets from the previous issues, they have not been updated to take account of where Buzzcocks are now. The story cuts off in 2008, with the live album 30.
Various Artists: Reason to Believe – The Songs of Tim Hardin
That the songs of the troubled Tim Hardin are American classics is a given. From the moment "If I Were a Carpenter", "Reason to Believe" and "Red Balloon" escaped into the world, they were destined to be endlessly covered. What's less a given is whether new interpretations can cast a spell, no matter how sincere the tribute. Gratifyingly, the hugely satisfying Reason to Believe shrugs off the weight of history and injects a welcome freshness into what have become evergreens. Take Mark Lanegan's naked, yet full-bodied, "Red Balloon" – in focusing on the song it merges Lanegan's personality with the yearning melody and lyrics. Forget Rod Stewart's version. Sarabeth Tucek's "If I Knew" is similarly stripped, similarly affecting. Okkervil River's "It'll Never Happen Again" is a lambent sigh. Hardin's story doesn't need retelling here. Barney Hoskyn's fine accompanying essay lays it out.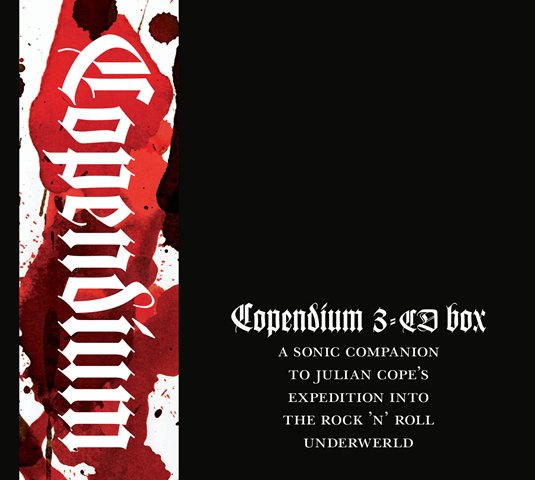 Various Artists: Copendium – A Sonic Companion to Julian Cope's Expedition Into the Rock 'n' Roll Underworld
Julian Cope has never made any secret of his love of the music of others. At the height of The Teardrop Explodes' fame he wrote in the NME on psychedelia and compiled Fire Escape in the Sky, a Scott Walker best-of. He's written books on Krautrock and the music of Japan. His website is peppered with eulogies to knowns, unknowns, greats and the not-so-great. The modestly titled three CD set Copendium is issued to soundtrack the book of the same name, a compendium of his web musings on the likes of The New Lou Reeds, Vibracathedral Orchestra and Gunslingers. The best (only) known contemporary names are Sunburned Hand of Man and Comets on Fire. Heaviness, droning, modality and a general out-thereness is what this is about. The first disc looks back and includes a 20 minute, rumbling, phasing, 1972 work out from Germany's A.R. & Machines. Cold Sun's 1970 merging of The 13th Floor Elevators and the Velvet Underground is more compelling. Cope's track-by-track commentary doesn't tell the story of each track but, instead, makes a hyperbolic case for each. Some tonal nuancing would have rendered this fascinating mission statement more digestible.
Watch the promo film for The Iveys' "Maybe Tomorrow"
'94 Baker Street Revisited' compiles tracks from Apple Publishing's first year. Non-household names include Joker, The Perishers and Robert & Miles Priestley
Share this article