Reissue CDs Weekly: Shuggie Otis, Peter King, Electronic, Billy Mackenzie |

reviews, news & interviews
Reissue CDs Weekly: Shuggie Otis, Peter King, Electronic, Billy Mackenzie
Reissue CDs Weekly: Shuggie Otis, Peter King, Electronic, Billy Mackenzie
Soul auteur compiled, Nigerian funk-jazz gem, Mancunian supergroup and first solo outing from ex-Associate
Shuggie Otis in 1973 at Hawk Sound Studios, recording 'Inspiration Information'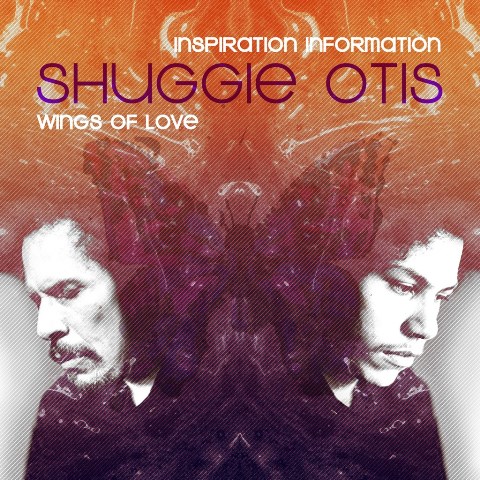 Shuggie Otis: Inspiration Information/Wings of Love
Shuggie Otis's vanishing act after the release of his 1974 album Inspiration Information belatedly created one of pop's great what-ifs. However, it only became so in the Nineties after the album was recognised as a soul treasure. David Byrne reissuing the album on his Luaka Bop label in 2001 didn't plug the information gap, and Otis remained in the shadows. Now though, with this new reissue, the enigmatic soul auteur has resurfaced to supplement the album with a series of unreleased tracks dating from 1971 to 2000. Whatever else he was doing, Shuggie Otis was also making music.
Inspiration Information is a delicate, understated album. It was Otis's third. Before that, from his pre-teens, he had played with his father Johnny's band and his guitar and bass playing had been used by Al Kooper and Frank Zappa. Until Inspiration Information was rescued, his name only cropped up otherwise in association with his 1971 song "Strawberry Letter 23", which The Brothers Johnson covered in 1977.
Musically, for Inspiration Information, Shuggie Otis offsets his lilting voice against jazz-inflected workouts which uncoil sinuously. Stevie Wonder and Sly Stone are close allies. Otis can be heard echoing through Hall & Oates, as well as Prince at his most minimal. "Aht Uh Mi Hed" (out of my head) is unforgettable: strings, drum machine and Otis's detachment result in a reverie that's psychedelic in its otherness. The revelations on this double CD come with Wings of Love, the second disc. It opens with "Special", a 1980 recording that's mysteriously foggy yet driving. "Trying to Get Close to You" (1977) is also astounding, beautiful and opaque. "Wing of Love" (1990) is, musically, a parallel-world repost to Don Henley's "Boys of Summer". Why these wonderful songs were never released at the time is moot. But their appearance now is cause for celebration.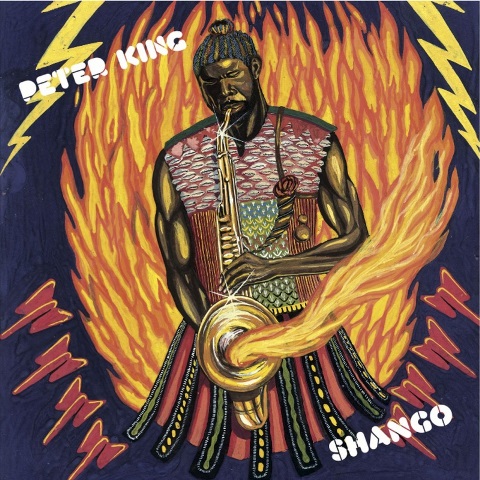 Peter King: Shango
Although recorded in London in 1974, the propulsive Shango wasn't issued until 2002, after which it was swiftly deleted. Now, in a more sympathetic sleeve, it's being made available widely. The first album the Nigeria-born King released, 1975's Miliki Sound, took from highlife and Afrobeat, but its predecessor was jazzier, with undertones of funk. Sax player and flautist King (not to be confused with the white, Britain-born sax/clarinettist) had arrived in Britain in 1961 and subsequently studied music and played with jazz and mainstream outfits. Shango decelerates the Afrobeat groove – Arthur Simon's lazy, clipped guitar is a delight – and sets the percussion of highlife against the offbeat. King's wandering, Coltrane-inspired flute lines and full-toned sax ride above the stew. When James Brown's influence surfaces, the performances remain relaxed, bridging continents with more subtlety than Brit-based contemporaries Osibisa and Cymande. Shame then that this gem wasn't issued when it was recorded.
Electronic: Electronic [Special Edition]
With Johnny Marr recently taking centre stage for the first time, it was probably inevitable that his post-Smiths musical past would be ripe for revisiting. Teaming up with New Order's Bernard Sumner in 1989 under the banner Electronic telegraphed that his guitar wasn't the sole focus, although the songs the Manchester pair wrote were so poppy they would have suited any musical configuration. This reissue of their 1991 debut album expands it to a double set: the second disc compiles alternate mixes, instrumentals and edits, released and unreleased. It had been reissued in a remixed form in 1994, and became a double i-Tunes only edition in 2007. This newly remastered version is the original album, while the second disc bonuses are also mostly new. The meat is the album itself, issued over a year after the first Electronic single "Getting Away With it." Opening track "Idiot Country" nails the sound: chattering rhythms, the keyboard wash and stabs of New Order, Marr's choppy guitar and Sumner's conversational melody. The addition of Pet Shop Boys Chris Lowe and Neil Tennant on "Getting Away with It" and "The Patience of a Saint" doesn't unbalance the equilibrium between Marr and Sumner. Classy pop which, surprisingly, hasn't dated.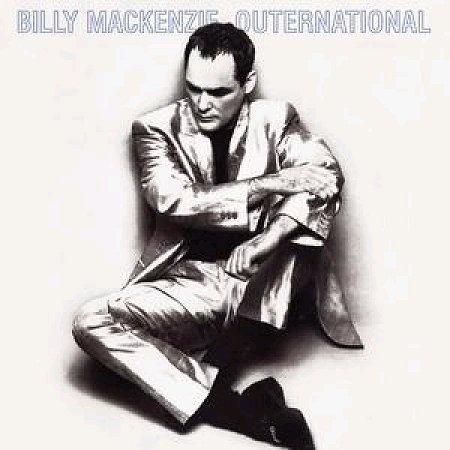 Billy MacKenzie: Outernational
Issued in 1992, Outernational was the first solo album from former Associate Billy MacKenzie, who took his own life in 1997. Although he had continued using the band name from 1982, when he split with founder member Alan Rankine, The Associates were largely his vehicle from then on. Outernational wasn't the transformation it seemed. With the sheen of continental European dance pop, the Pet Shop Boys at their most downbeat are frostily refracted. MacKenzie sings as though deliberately reining-in his more flamboyant tendencies, which nonetheless shine on standout track "What Made Me Turn on All the Lights". Frustratingly, no production or musician's credits are given: it was produced by members of German post-punk electronic band Palais Schaumburg. The short, uninsightful, liner notes are an overview on Mackenzie's musical career – the album is dispatched in six brief paragraphs. The three extra tracks on an the 2006 reissue are supplemented by one more. An artist of Mackenzie's importance deserves better than this thin job. A career-encompassing box set on the whole of his mercurial career is overdue.
Watch Shuggie Otis discussing Inspiration Information/Wings Of Love
Why these wonderful songs by Shuggie Otis were never released at the time is moot. But their appearance now is cause for celebration
Share this article