Reissue CDs Weekly: Sunshine Theatre |

reviews, news & interviews
Reissue CDs Weekly: Sunshine Theatre
Reissue CDs Weekly: Sunshine Theatre
Stunning early Seventies Welsh quartet are rediscovered
Sunshine Theatre: a very special band
Sunshine Theatre were based around Aberdare in South Wales. In 1971, they recorded their only single. Fifty copies of "Mountain" / "I Want" were pressed. The quartet also used the name Albert and gigged with fellow Welsh outfits Budgie and Man. In August 1972, they played at Malvern Festival.
There was an appearance on the Welsh TV pop programme
Disc a Dawn
. And that was it.
Sunshine Theatre
became less than a footnote, a forgotten band.
However, what's forgotten is often rediscovered and requires evaluation. The single made its way to the internet and has been for-real reissued. It is extraordinary. Sunshine Theatre might look like standard-issue early-Seventies hairies, but they sound nothing like what that might suggest. They sound like nothing else.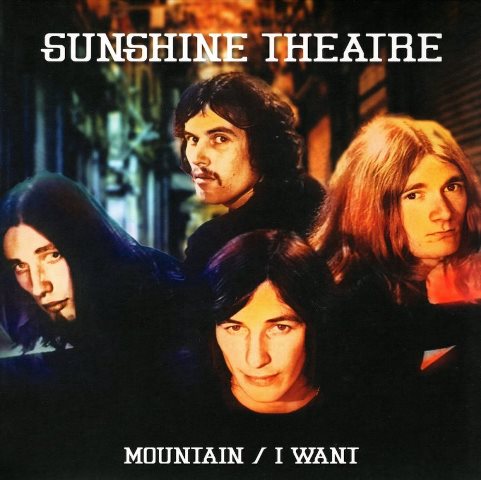 At first pass, "Mountain" sounds like a post-modern creation from the Nineties. It would fit snugly if filed alongside the repertoire of Broadcast or Stereolab. There's also a vague resemblance to the early singles by the great Netherlands band Earth and Fire. It's hard to tell if the vocal on "Mountain" is female or male, and the atmosphere is utterly other. Just over two minutes in, there's an organ solo which could have been plucked from a mid-Sixties mod-soul record. The lyrics – "don't you see what I see" – are about trying to get someone to appreciate the protagonist's point of view. "I like to look at the mountain, why don't you?" Stunning.
Its flip, "I Want", is less unconventional but nonetheless is a fantastic, measured ballad with prog touches and the same muted mood of being removed from reality. There're two astonishing, jazzy guitar solos, shuffling drums and the same mod-soul undertone. For an analogous mood, look to John Fitch & The Associates' "Romantic Attitude" and Tintern Abbey's "Vacuum Cleaner".
Sunshine Theatre were Dave Wood (Hammond organ, vocals), his brother Jim (bass, backing vocals), Dave Iles (guitar, backing vocals) and Richie Williams (drums, backing vocals). The Wood brothers were originally from Nottingham and both are now deceased. Dave Wood wrote the songs. Dave Iles is still around, while Richie Williams has proved untraceable. (pictured left, the original pressing of the Sunshine Theatre single - unusually, a 33 1/3 seven-inch)
The single came out on Harp Records, a custom recording and pressing concern. Anyone could pay to be recorded and have a record pressed. Over its 1971 to 1988 operational span, Harp committed to vinyl male voice choirs and pop singers. Comedy, country, religious recordings too – anything. Similar to South London's Oak Records. When Sunshine Theatre took the plunge with Harp, the business' recording studio was in a shed at the end of a garden in the village of Tonna.
Exactly what happened there is unknown. Only the exciting result survives. What else did Sunshine Theatre have up their sleeve? Was there more which they could have done? What were their ambitions? What was the interest back then? All unanswered questions. But they were obviously a very special band. Based on the reissue of "Mountain" / "I Want", Sunshine Theatre are the best previously undiscovered band to be rediscovered in ages.
Thanks to Glyn Bowen and John Seal
Next week: Ghost Trains & Country Lanes – Studio, Stage & Sessions (1984–2005). Deep-digging retrospective of Creation Records band The Loft