Singles & Downloads 11 |

reviews, news & interviews
Singles & Downloads 11
Singles & Downloads 11
New discs, slates and cyber-slates from electro-punk to burlesque curiousness
This month, what's on offer in theartsdesk's Singles and Downloads veers towards the fresh and new rather than the tried and tested. We'll always chew over whatever's out there and right now these nine tunes speak loudest. Starting with carefree New York electronic punk frollicking, we also take on violent grime, Sixties-style guitar pop, Brit-pop hip hop, uncategorisable grunge cabaret and multifarious flavours of dubstep. Dive in.
The Death Set, We Are Going Anywhere Man (Counter)
How could anyone not love the motherfuckin' Death Set, as they gratuitously refer to themselves in song on a regular basis. Truth to tell, I loved them before I'd even heard a note - The Death Set, I mean COME ON! Happily, they turned out to be noisy young so-and-so's from New York City who combined goofy Ramones punk chants with electronic lo-fi battering and a whole dose of teenage Atari spit that was all their own. Their latest EP sums them up nicely. The title song is a two-and-a-half-minute cheapskate Sigue Sigue Sputnik-style rocker, the second number, a raucously doleful tribute to fallen band member Beau Velasco who died of a drug overdose in 2009, and the final track is a one-and-a-half-minute punkin' ace cover of The Cure's "Grinding Halt". Would that more bands aspired to the determined messiness of The Death Set. (THG)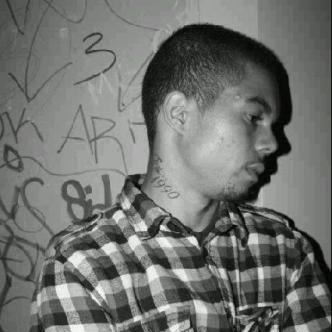 Kozzie, Spartan Remix (No Hats No Hoods)

This is really unpleasant music. I mean, really: it is just a load of young lads (Kozzie, the star of the tune, is barely out of his teens) shouting threats and glorifying gun and gang culture over an unrelenting jagged beat. There are some occasional movie samples - the bellowed war cries from the film 300 which give the track its name - and that's about it. It's grime music at its angriest, and, yes, it's brilliant. The steely-eyed assurance of the lyrics, the refusal to compromise artistically and the juddering juggernaut force of the beats generate a constant adrenalin surge; a remix by maverick Darq E Freaker, whose beat for Tempa T's "Next Hype" practically created the new wave of violent grime, is if anything even more mental. The subject matter might be grim, but when the urge to create, and the discipline that this engenders, are as strong as they are here, there really is something to celebrate and engage with too. (JM)
Watch the video for "Spartan Remix" (contains strong language, as if you hadn't guessed)

Ice Black Birds, 22:22 (Ice Black Birds)
As this is only their third single, Ice Black Birds can hardly be said to have a large body of work behind them, however their latest sees them tweak their direction slightly. Previous fare showed a penchant for combining blues rock with unexpected time signatures and oddball song ideas - and very good they are at that too - but with "22:22" they must have decided to run at a song head-on. The result is a garage rocker that The Yardbirds would be proud of, harsh but poppy riffing and a yelping faux-American vocal just like every Sixties male singer worth their salt. It even has just the right level of lyrical suggestiveness - "She keep it locked down, yeah, she keep it tight, tight". Quite so. (THG)
Watch the video for "22:22"
dÉbruit, Şiş Sürpriz EP (Civil Music)

Howard Male's otherwise excellent piece on the problematic nature of "world music" this week did miss one important fact: going right back to "Soul Makossa" and the birth of disco, club music has always incorporated global musics without any of the worthiness that the itchy-jumper wearers tend towards. And Frenchman-in-London Xavier Thomas aka dÉbruit is a masterful demonstrator that this holds true more strongly than ever. His last EP was full of West African instrumentation, and this one is built around Turkish sounds and themes - but these are not taken as something exotic or archaic, but as a natural part of the sound of 21st-century London and Paris. This record features plenty of "real" instruments and musicians, but these are cut up with mischievous wit, along with rubberised high-tech hip-hop beats and tasty funk synths, paradoxically feeling like there is more love and understanding of the living, dancing musical styles that are being mangled than there is in many far more "respectful" treatments by European musicians. Never mind "world music", this is much more deserving of another problematic term: "urban music". (JM)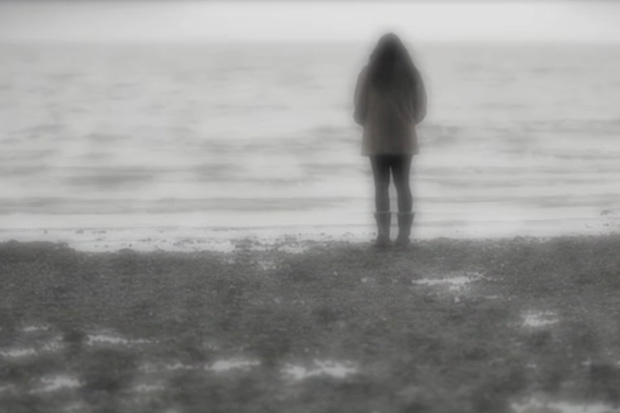 Snow Ghosts, Lost at Sea EP (Black Acre)
Snow Ghosts latest EP is the place where dubstep goes Goth - in a good way. The music has as much in common with Esben and the Witch's 4AD-style moodiness as it does with any of the multiple practitioners of underground bassline experiments. Snow Ghosts is a duo made up of electronic producer Throwing Snow, who runs the site/blog/label A Future Without, and alt-folk singer-songwriter Hannah Cartwright who usually records with her band Augustus Ghost. He is a man who has much common ground with US experimentalists such as Flying Lotus and has been known to chuck God Speed You Black Emperor into mixes, while she is a woman with a voice that, should she achieve fame, will be routinely described as haunting (see what I did there?). Between them they conjure up music with the potential, like Blue Daisy, to rise from their genre niche into the Bohemian late-night suburban living room. (THG)
Gagarin, 3KA-3/KEDA (GEO)

Graham "Dids" Dowdall aka Gagarin has, it's fair to say, been around the block. Collaborating with everyone from the Velvet Underground's Nico to the teenage and pre-teen grime kids he currently mentors in east London, he's one of those rare musicians who actually seems to reflect his accumulated experience in new ways, rather than settling into easy patterns. His current solo work approximates some of the eeriest sounds of dubstep, but it's a very personal take: these two tracks (both named in connection to his namesake, Yuri Gagarin) are contemplative, abstracted, maybe even programmatic. There is a feeling of a drama unfolding at its own pace in their dark geometries, something to be unpicked on the repeat listenings which it definitely deserves. (JM)
Watch the video for "Unorthodox"
Wretch 32, Unorthodox (Levels/Ministry of Sound)
Anyone under the age of 30 will listen to "Unorthodox" and hear 25-year-old Tottenham rapper Jermaine Scott sparring with his pal and pop-crossover success-story Example on a cheerfully (rather than arrogantly) boastful song about "calling our own shots". Anyone over 30 will hear the deathless riff from The Stone Roses' "Fools Gold" riding into a reggae beat. There's a fine line between cleverly recycling the past in an imaginative way and nicking a classic song's recognisability to promote yourself. At best, Wretch 32 blurs it because his song is affable, bubbly and easygoing rather than po-faced and pushy. For my money the banging drum-and-bass flavours of the "Logistics" and "Distance" mixes are the preferable options as they render such quibbles irrelevent. (THG)
Rasp Thorne & the Briars, Debutante Warnings EP (Chagrin)
At six songs this EP offers the value for money of a mini-album. Better still, the songs have a madcap theatrical energy, akin to Nick Cave playing it for kitsch kicks. It also captures the raw energy of deranged drug-crazy burlesque tents that haunt the wee hours of 21st-century festivals. Rasp Thorne sounds like a cross bteween the late great Lux interior of The Cramps and the very much alive Marc Almond at his sleaziest. Words pour out of Thorne as he tells his greasy stories - "You look so pretty sucking that old shotgun" - and The Briars muster a tasty racket somewhere between The Bookhouse Boys and The Fall, which is surely no bad thing. As a debut release it sets out a tempting stall laden with Deep South sin and the promise of a rumbustious live show. (THG)
Distance, Falling (Island)

An entirely different take on dubstep. DJ Distance is one of the foundational producers of the scene with several years' worth of underground successes, and has tended to particularly moody beats informed by his rock background. Last year he turned in a startlingly great remix of Mr Lager and Alys Be's "Tell Me", which struck the perfect balance between dubstep's sometimes inhuman high-tech sense of scale and the intimacy of a sultry vocal. This single, his first for a major label and another collaboration with Alys Be, doesn't exactly attempt to do that: it's a far poppier concern, obviously designed for radio as much as for play on gigantic sound systems, but it does conceal some of that sense of modern urban blues beneath the hooky melodies and buzzing layers of synth. It sounds slight at first but is the definition of a "grower", those hooks getting right into you and the sense of the vertigo of attraction in the lyric hitting a vital nerve. Whether it can follow Katy B and Magnetic Man into the charts or not, it points to a kind of commercial dubstep that works on multiple levels and should manage to reach a lot of people. (JM)
Watch the video for "Falling"
Share this article