theartsdesk Q&A: Singer Belinda Carlisle |

reviews, news & interviews
theartsdesk Q&A: Singer Belinda Carlisle
theartsdesk Q&A: Singer Belinda Carlisle
The Eighties star talks LA punk rock, George Harrison, booze, Orbital, rustic French living and much else
Belinda Carlisle, a mischievous cheerleader pop queen
Belinda Carlisle (b. 1958) grew up in Los Angeles, one of seven siblings. In her late teens she was lured into California's nascent punk scene, becoming briefly involved with one of its premier bands, The Germs. She went on to form The Go-Go's with singer-songwriter Jane Wiedlin (and eventually a long-term line-up consisting of Charlotte Caffey, Gina Schock and Kathy Valentine, the last leaving last year in acrimonious circumstances).
After spending time in the UK in 1980, touring with various 2 Tone bands, they released a single on Stiff Records, "We Got the Beat".
Returning to LA, the Go-Go's had an unexpected commercial tailwind behind them. Their debut album, Beauty and the Beat, became a massive success, making history as the first LP to top the US charts by an all-female band who wrote their own songs and played their own instruments (it also notably contained the pristine pop song "Our Lips Are Sealed"). When the Go-Go's split in 1985 Carlisle cut out on her own, initially adopting a sweet, retro pop style but soon conquering the globe with polished anthemic Eighties pop such as "Heaven Is a Place on Earth", "Circle in the Sand" and "(We Want) the Same Thing".
Since her solo career peak in the late Eighties and early Nineties, Carlisle has been heavily involved with a reformed Go-Go's, touring annually in recent years. She moved to France in 1994 and released an album of French chansons, Voila, in 2007. She has caused controversy in her time, admitting extensive use of cocaine over many years, then eventually quitting all booze and drugs in 2005.
I meet her in the empty restaurant of a central London hotel. She is here to promote a UK tour in May alongside a new greatest hits set, The Collection, which also comes as a case-bound book Anthology. Around five-and-a-half feet tall, bright-eyed, clad in a black top and leggings with her hair in a ponytail, her famed cheekbones and elfin good looks are intact, not as airburshed as the image above but looking comfortable with being in their fifties. She speaks with a gentle Californian accent that grows more enthused as the conversation progresses.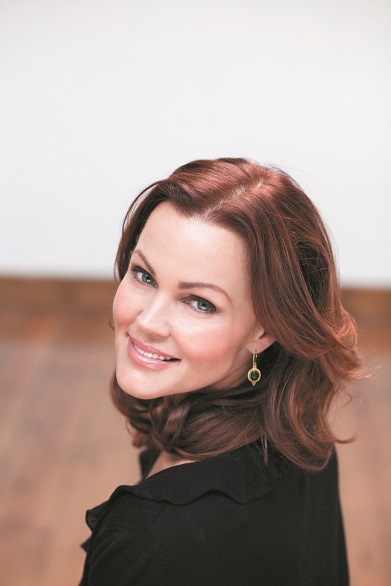 THOMAS H GREEN: You grew up in Hollywood. Did you aspire to be a film actress at a certain point in the early Eighties?
BELINDA CARLISLE: When I was growing up in southern California it wasn't as showbiz as it is now. There was more of an innocence back then. Of any of the arts, music was more predominant than film. I saw Tommy James and the Shondells at Disneyland, my babysitter was into the Beach Boys, that's what I grew up with. It's always been a real part of me, that music. As for film stuff, it didn't become a showbiz town until late the late Eighties, and it changed not for the better, peaked in '87 then went downhill.
But in 1984 you had a film role in Swing Shift, with Goldie Hawn and Kurt Russell…
That's because I went out with the director [Jonathan Demme].
And Diane Keaton directed a couple of your promo videos – "Heaven Is a Place on Earth" and "I Get Weak" – so you must have had some connections in that world?
My husband [Morgan Mason] comes from a big Hollywood family. His father was James Mason, the actor, and his mother was a big Hollywood hostess. He always went out with very glamorous women. When I met him I segued more into the movies and showbiz, but before that I didn't really think about it. With him being an agent I'd meet people like Diane Keaton and Stephen Frears and work with them.
Watch the video for "Heaven Is a Place on Earth"
Given that your songs are written with or by others, such as Rick Nowels who co-wrote "Heaven Is A Place on Earth" and many others, how much do they reflect your own state of mind?
I've been lucky to work with songwriters who reflected me and my personality. Rick, I think, would say I was his muse. They knew I didn't like lyrics that were literal, they knew I liked lyrics that were more very romantic, poetic, and with any of the songs I've sung I've been able to relate to a person, place or thing in my life. That was very important for me. The times I couldn't I can count on one hand and I regret them.
You tour a lot…
I like travelling. When I'm not travelling with work I'm travelling for pleasure, and when I'm not travelling for pleasure I'm reading travel books. My middle name is "wanderlust". Before I got into music I wanted to be a travel agent. The only thing I wanted to do was see the world. I thought being in a band might be a better way to do that.
Musically, your career hops all over the place. From the Go-Go's' power pop to the Sixties flavours of your debut solo album wasn't a big leap, but was it a conscious decision to move away from that into the highly polished FM radio sounds of your mid-Eighties mega-hits?
My career's never been planned or contrived. I always winged it as I went along without a whole lot of foresight. My first solo album was a reflection of music I grew up with on Californian radio, very pop, very lushly produced, an honest reflection of where I was at. With Rick Nowels, he had a clear vision of what I could be. He made me sing "Heaven Is a Place on Earth" over 200 times in the studio to get that thing he was looking for. I handed it over to him and I'm glad I did, it worked out really well. I was happy to take a back seat in terms of direction, of production.
You live in Europe now...
I live between France and LA. We moved to France 21 years ago, we live in the south. It's the end of that chapter now. It's been really good to us and I got a great album out of it – Voila.
Yes, that was intriguing, after the years away from pop, to return with such a commercially perverse and tangential move.
I was always going to do that. I've been approached for years about doing another big pop album but it's honestly not something I want. I've done it, done it really well, I don't have the attention span to do a full-on English-speaking album. I could do something weird like a mantra album, or that French album – that for me is much more interesting.
A mantra album?
Yes, a Sanskrit mantra album. I've been working with a Sanskrit artist in the States [Kundalini yoga chant artists Simrit Kaur]. We just did some live shows and I will probably do that my next big project after I've finished my [Kundalini yoga] teacher training in India next year.
Your career is taking the same kind of meditative Eastern swerve as George Harrison who you worked with back in 1989?
It's funny because I saw the documentary about him [Martin Scorsese's Living in the Material World] and I've been to all the ashrams and all the places he was tripping around in Rishikesh. There are a lot of similarities, actually. I didn't know he had a drug problem which surprised me when I watched that documentary.
Watch the video for "Leave a Light On"
I didn't realise he was such a philanderer! When he did the slide guitar for your single "Leave a Light On" his solo career was undergoing a commercial renaissance and he had the Travelling Wilburys. Did he seem to be on a creative roll?
I didn't work with him in the studio. It was interesting because we made the Runaway Horses album in France and we were thinking who would be good for the guitar solo? George Harrison. My husband was doing some work with Handmade Films at the time so just asked him. A few years after he died his widow got hold of me and she'd just got hold of a Runaway Horses cassette when she was having a clean-out. She wanted me to know how much he loved my voice. He didn't really work with that many people outside his own thing.
You have also worked with another great talent, the French film director Michel Gondry, who did the video for "Big Scary Animal" in 1993.
That video wasn't as good as some of his other stuff but he was very sweet. Actually his first concept for that song was really super-racy but the record company wouldn't have it.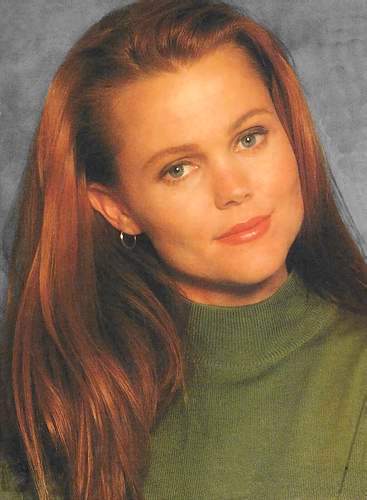 I heard that your move to Europe derived from a fear of earthquakes.
Yeah, before the earthquake happened, we went to the 50th anniversary of one of the heads of William Morris, the big agency, 50 years of working at William Morris. It was at a country club in LA and I thought, "Oh my God, is this my future?" This cannot be! We went, "No way, this is not the kind of life I want." At that time we were reading Peter Mayle's books – A Year in Provence – and a book by Calvin Tompkins about the south of France in the 1920s – Picasso, Cole Porter and those characters [Living Well is the Best Revenge]. Sitting on a beach in Mexico the week before the [1994 Northridge] earthquake happened we went, "Eenie meenie miney mo, where we gonna move to?" It could have been Australia but that's too far away. We'd been to France many times on holiday so decided let's just go and give it six months. 21 years later…
So why's France coming to an end for you?
It served its purpose. We raised our son there. We didn't want to raise him in LA. We had a complete European bohemian experience for 20 years, with this amazing life in the country where the mayor's office becomes a cinema in Friday nights. We went from living right in the heart of west Hollywood, LA, to living on a dirt road with chickens and pigs.
Listen to Belinda Carlisle sing Jacques Brel's "Ne Me Quitte Pas"
Were the locals protective of you?
They don't know what I do. It's such a small village, everyone knows each other's business, we've been lucky to stay out of the gossip. The local taxi driver knows who we are. He's pretty cool. I like to be anonymous there, except in big supermarkets where there'll be English buying stuff for their holidays. We're packing everything in storage to go to Bangkok for a year. We'll give that a shot and see what happens.
I've long wanted to ask you this. The British electronic dance act Orbital have long made spectacular use of "Heaven Is a Place on Earth" during their live shows, as an interlude in one of their signature tunes, "Halcyon + On". Have you seen and enjoyed that?
I love it. I don't understand that genre so much. People say, "Oh, that's amazing," but it's a completely other thing that I can't possibly understand. But I love it when I hear about that.
They sometimes mix it up with Bon Jovi's "You Give Love a Bad Name". It takes the lid off a rave.
That's very, very cool.
You toured with Madness at the start of their career. When was the last time you came across them?
Last time I saw Suggs was 10 or 12 years ago at a TV show, but the Go-Go's played with Madness and Bowie around 1983. I was pretty off my head at that time and don't remember much. They gave the Go-Go's their break really. They were pretty instrumental in our success. We quit our jobs, sold everything to come over here [to the UK in 1980], thinking we'd go back to the States big rock stars. We were living in 49 Agincourt Road, Belsize Park, a wreck of a house, with the Belle Starrs and some of the other 2 Tone bands. We toured with Madness, lived on cough syrup, white bread and Nutella. Stiff Records did not like the Go-Go's for whatever reason but Madness pleaded with Stiff to release "We Got The Beat". They did us a favour. It became an import single in the States and charted pretty high in the dance charts. We came back a few months later and 50 pounds heavier, each of us, don't know how that happened. That was the beginning of how the Go-Go's took off.
Watch the Go-Go's play "Our Lips Are Sealed" and "We Got the Beat" on US TV in 1982 (iffy sound but worth a look)

You've popped up in some seminal places – the Go-Go's doing backing vocals on the second Specials album.
Yes, I remember that one.
And how did you end up doing backing vocals on the 1993 Lemonheads album, Come On Feel the Lemonheads?
I met Evan round LA and I loved their music so he asked if I would do it. I did stuff with The Smithereens too. If I like a song and have the time, I'll do it.
Growing up in LA and being into the sort of music you were into, working with Brian Wilson on the 1993 single "California" must have been quite special. That said, he seems a somewhat burnt out figure. How was he to work with?
He came to a few Go-Go's shows throughout the years with [Wilson's controversial therapist] Eugene Landy, then I sang backing vocals on a couple of his albums. We thought he'd be perfect for "California". I recorded it in LA and he came to studio. He's deaf in one ear and he's different, very eccentric, almost like a savant. He pressed a button on his cassette player and it was my basic track with him singing over it. Oh my God, it was so horrible and I was thinking, "What am I going to tell him?" but the producer said, "Just let him go in and do his thing and we'll deal with this later." He went into the vocal booth and layered his vocals like a symphony. It suddenly made complete sense. It was one of the most emotional experiences of my career, watching him work. He's Brian Wilson, he's like Mozart. I'll see him sometimes, though, and I don't know if he knows who I am, but I know who he is and he really means a lot to me.
You recently recorded again with Ellen Shipley, co-writer of some of your biggest hits, on the ballad "Goodbye Just Go"?
I had a single "Sun" out last year which came about by accident. I'd no interest in English-speaking pop but my son was badgering me about doing something and sent me song by friend of his [Gabe Lopez]. It was called "Run" at the time. It needed some changes so I called Jane Wiedlin, my bandmate, and we worked on the lyrics together and put that. I certainly had no intention of doing another song but Ellen sent me this song and I loved it. The demo had an R&B feel but underneath was a really great pop song that reminded me of one of my favourite bands from high school, the Three Degrees had that feel. I sung it in four takes and it felt like a song they'd have done back then, like "When Will I See You Again?" The original background vocals were really like the Three Degrees but Ralph [Schuckett], the producer, said, "That's really corny, no way are we having that."
Watch the video for "Sun"
When you initially started out you were heavily involved in LA's punk scene. You drummed for The Germs, hung out with X. Did you get flack from your peers in for your polished mid-Eighties sound?
People thought we were selling out from the very beginning. We modelled ourselves on the Buzzcocks, so very much pop but you couldn't hear what it was because no-one could play. As we became more proficient, people were like, "Oh my God, it's a pop band, not a punk band." Then, of course, we were one of the first to get a record deal. With punk you couldn't say you really wanted to be rich and famous but, come on, everybody secretly wants that. So we made the Beauty and the Beat album. We came back to LA ready to go on tour and they sent the finished album to us, after it had been mixed. We hated the way it sounded because we sounded like a pop band. We were a punk band and didn't want to sound like this. The record company disagreed with our stand but, after living with it, we were quite happy with it. The Go-Go's came from the punk scene but we were punk pop. People around us changed more than we did, but attitudes towards us changed more.
It could be argued that even a band like X were writing pop-punk – "I Must Not Think Bad Thoughts" is a great guitar pop song but it just didn't ever cross over.
Oh, the X crowd – there was the heroin crowd then there was the acid crowd; the X crowd and the Go-Go's crowd, but I always loved X. They have amazing songs and, yes, some of those songs are pop songs.
Did the Go-Go's path ever cross with that of the B52s?
We've just done a couple of tours together. I must have first seen them in 1978 when they came and played the Roxy. I was knocked out. There was nothing like them. The fact they're not in the Rock'n'Roll Hall of Fame is.. I mean, c'mon! We should be there too.
The Go-Go's aren't in the Rock'n'Roll Hall of Fame?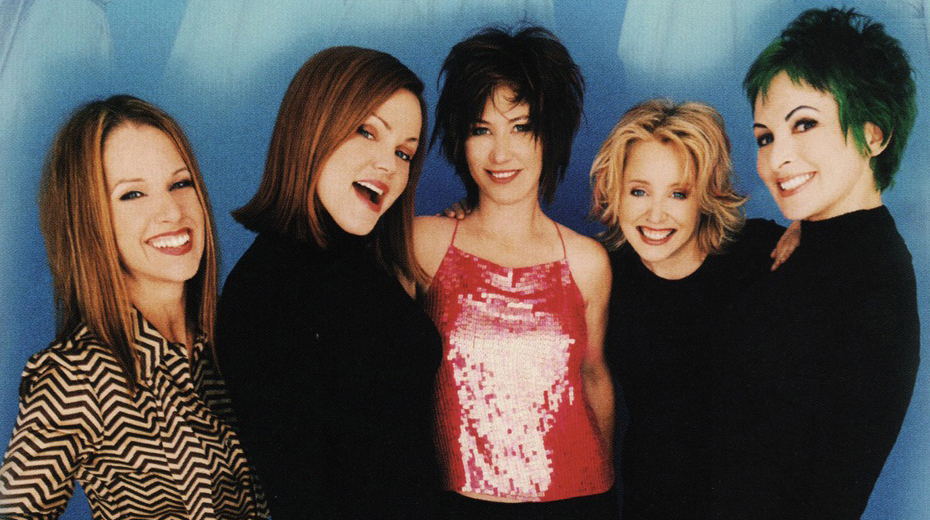 I'm convinced that one of us was really fucked up and said something to one of the people on their committee and offended them. Somebody said "Over my dead body will the Go-Gos ever be in the Rock'n'Roll Hall of Fame". It's ridiculous, it's a boys' club. It's bad enough we're not in there. There's no question we were pioneers in what we did but the B52s were way ahead of their time. So we're in good company.
Whether someone likes the Go-Go's music or not, your career as an all-female band made history.
Yes, we were a completely female operation, we didn't have a Svengali, we were self-taught, we wrote our own songs, there were even female roadies, female management, we never sold out, actually, everything was totally authentic.
Watch the Go-Go's live in Central Park in 2001
Given this was LA in the Seventies, did Kim Fowley, who had put another all-female band, The Runaways, together, ever try to get in on some Go-Go's action?
He would always be in the clubs, lurking in the shadows in a red leather jacket and a dog collar with kohl pencil round his eyes. We thought he was completely revolting.
Did he want to be your Svengali?
He came to Go-Go's shows quite a bit but I don't remember him ever approaching us. He knew that would never happen. We all thought he was gross and slimy.
Your solo career was going strong in 1990 so why did you reform the Go-Go's that year?
Jane Fonda wanted to get the band back together to do a benefit for an environmental initiative that was on the California ballot for election time. She was responsible for that. Funny that she thought of us. We did it and it was really fun, it started us talking. We'd had an acrimonious break-up, it wasn't very pleasant, there was a lot of healing to be done, so we tried to resolve a lot of what went on and since then we've toured once a year. The Go-Go's are bigger than ever, in a way. It's gone beyond music – we're a part of American culture.
When you made your album of French chanson – Voila – did you immerse yourself in Parisian street music and cabaret?
I did a lot of research. I totally became obsessed with Serge Gainsbourg. I read this amazing book called A Fistful of Gitanes. He was the first punk rocker, forget New York, it was Serge Gainsbourg back in the early Sixties, he was a bad, bad-ass. God, he was amazing. Françoise Hardy, Léo Ferré – living in France opened up a whole new world for me. Speaking of amazing artists, I was in LA two weeks ago walking through this complex of shops called Fred Sigal and I saw Johnny Hallyday. I was like, "Oh, my God, bonjour M'sieur Hallyday, j'adore, j'adore!" He didn't know what hit him. In France he can't walk down the street but no-one knows who he is in LA. It was really fun making Voila, the most enjoyable. I never thought anyone was going to hear it. That's the only way I can work, from the heart, doing what I want to do, after being on a hamster wheel for so many years, trying to live up to record company expectations,
Kathy Valentine left the Go-Go's last year and now she's suing the band. It looks a bit messy. Could you offer some clarity of the situation?
I don't know how much I can legally say until it's settled but I will say this: for any band to fire a long time member there has to be really good reasons for it because why would you bother after that long? So eventually reasons will come to light. She was impossible to work with. How many more years does this band have? Is it worth it? We decided it was worth moving on. It wasn't very pleasant but I know we made the right decision.
Your original bassist Margot Olavarria was also fired back in 1980 before the band had even made it. Is it true she thought the Go-Go's weren't punk rock enough?
[Laughs] Yeah, she was a punk rocker, totally, really unhappy with the direction of the band, she was more with the X crowd, so there was a lot of drug stuff going on too. It wasn't working with her any more. It was pretty mutual at the time. She wasn't that sad we parted ways.
What happened to her? Do you know?
I think she's teaching in New York somewhere but we have a mutual friend who works at this store I go to. I always say, "Tell Margot, 'Hi!'", because she was really a character, very funny, very, very punk rock. Every Friday at the Masque [key LA Seventies punk venue] she'd get up one stage crying, "Where's my purse? Somebody took my purse." Like clockwork every weekend. She'd be drunk out of her mind and we'd be on acid, that was our thing, but she was an amazing character.
You don't drink now – how do you manage that?
It's almost nine years, actually. I had a good run, since I was 17 to age 46.
I gave up for 22 days once and that was enough for me.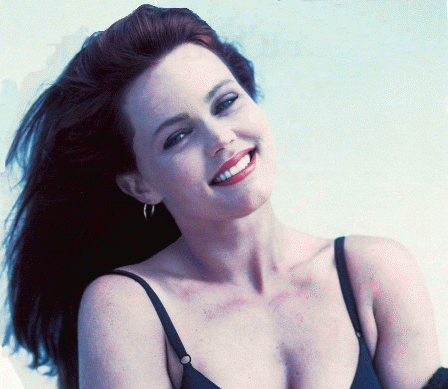 For me it was getting really messy. It was just much easier stopping than trying to control it and for me it led to drugs and that was my number one problem – cocaine, as is well documented, so I just stopped. I was just bored of it. I'm part of this programme and I just don't think about it. The only time I miss it for a millisecond is when I do transatlantic flights because I used to love getting smashed and chatting to people.
What about all that red wine culture in France?
The night before I decided to quit everything I went and bought my favourite bottle of wine and drank the whole thing, passed out and woke up and that was it.
Your first ever solo single "Mad About You" had a guitar solo by Andy Taylor who must have just split from Duran Duran at the time. How was he?
Very sweet, great, totally normal. He did have his troubles, I heard. I wonder where he is now…
He rejoined Duran Duran for a bit but I think he's semi-retired, living on his farm or something. That's why I wondered earlier why you tour so often. You can't be short of a few quid.
I like to travel. I only do things I want to do. I can see myself slowing down slightly, especially with the Bangkok move. I'm always going to make music, whether it's mainstream or not… probably not. It's all still fun for me.
We went from living right in the heart of west Hollywood, LA, to living on a dirt road with chickens and pigs
Explore topics
Share this article