Simple Minds and Ultravox, NIA, Birmingham
Simple Minds and Ultravox, NIA, Birmingham
New wave heritage show flavoured with some tasty treats
Saturday, 30 November 2013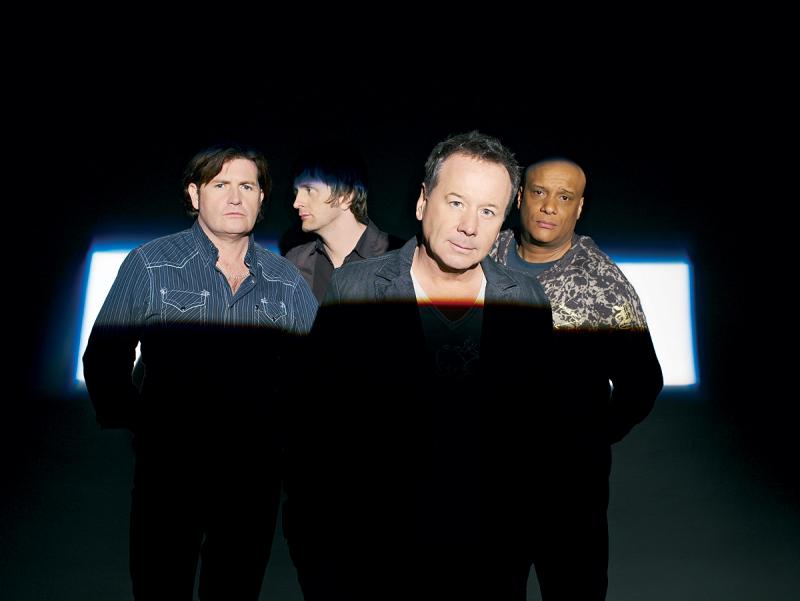 Simple Minds step out of the shadows once again
Age can do interesting things to musicians who have once been regular fixtures in the media and who reappear in the public consciousness some years later. Time, it has to be said, has been kind to the two remaining members of Simple Minds' original line-up. The band's guitarist, Charlie Burchill, may look like Stan Smith, the star of the cartoon American Dad but he looks good with it. Jim Kerr also seems to be ageing gracefully.
In fact, he looks better than he did almost 30 years ago, having dumped the dress-sense that seemed to take pointers from
Blackadder the First
, with a beret.
Support band, Ultravox, on the other hand, are unrecognisable from the time of their commercial peak in the Eighties. In fact, I wasn't sure that some session musicians hadn't been drafted in when the band first took to the stage. Playing a hit-heavy set from their glory years, we were treated to the still magnificent "Vienna" early on. However, from that point things got less interesting as the band ploughed through guitar-heavy versions of the likes of "Dancing With Tears in My Eyes", from 1984's Lament, and "The Voice", from 1981's Rage in Eden.
Simple Minds are often portrayed by journalists as having been almost two separate bands. Firstly, there were the five albums of motorik-influenced, art-rock, from 1979 to 1983. However, this was followed by a dash for cash and years of U2-esque, air-punching stadium-rock pompousness. This lasted well into the Nineties, after which the band seemed to just fade away until a recent re-evaluation in the media seemed to fire them up again.
He lassoed his microphone around his head and pointed it at the crowd
Both sides of Simple Minds were on show tonight, as the latest line-up of the band treated Birmingham to most of 1983's New Gold Dream (81-82-83-84), a magnificent album that marked the dividing line between the band's two styles, and a smattering of gems from earlier in their career. They also presented us with some more recent delights, however, such as the cod-U2 of 1988's "Mandela Day".
Some 18 months ago, Simple Minds re-released their early material in its entirety, as the 5x5 box set, and then toured a show that limited itself to tunes from this period. The whole exercise met with considerable acclaim and it seems that this has influenced the present tour. From "I Travel" to "The American" and "Theme for Great Cities", the pulsating experimentalism of these tunes was a tonic.
However, Birmingham's crowd of predominantly 40- and 50-somethings was gagging for the stadium stuff. While most stood and stared at the stage, and even occasionally clapped along, to classics like "Love Song" from 1981's Sons and Fascination album, what they really wanted to hear was the likes of "(Don't You) Forget About Me" and "Sanctify Yourself".
Towards the end of their two-hour set, the band gave them their wish and Jim Kerr threw in more than a taste of the stage-presence, learned in the stadiums of the world during the late Eighties for good measure. He lassoed his microphone around his head and pointed it at the crowd, so that they could sing some of the big choruses for him, and gave out frequent cries of "Let me see your hands in the air". The crowd lapped it up and by the last bars of final encore, "Alive and Kicking", there was some serious dad-dancing going on in the NIA.
Simple Minds put on an energised show this evening that trawled a broad spectrum of their Eighties and Nineties output. It just has to be hoped that they don't take to heart the relative indifference that the audience displayed towards their best tunes and return exclusively to their stadium rock persona on their next outing.
Birmingham's crowd of predominantly 40- and 50-somethings was gagging for the stadium stuff
rating
Explore topics
Share this article